Natalia Ilushina
Florentiafree
Dubai, Russian Federation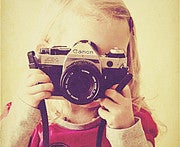 account statistics
Uploaded files:

133

Total sales:

56

Portfolio exposure:

0.06%

Database exposure:

0.01%

Downloads per image:

0.42

Message boards:

0

Monthly uploads:

3.59 average

Uploads this month:

0
BIO
Sometimes photography is an only way for an artist to express himself
and to snatch up the best moments of life in this impetuous world always
looking for changes.
Follow me:
Joined:
February 9, 2012
Equipment:
Nikon D700. lenses: Nikkor AFS 18-300 VR, Sigma AF 10-20mm f/3.5 EX DC HSM; flash Nikon SB-600
Favourite subjects:
Landscapes, animals, people, wonders, macro...
Stock rank: