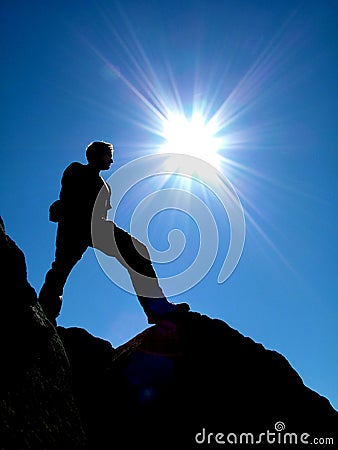 A rock / mountain climber at the summit of his climb, basking in brilliant sunshine. The climber is in silhouette, with minor highlights on the body which are created by the brilliant sunshine.
Royalty Free Stock Image: The Peak
Collections:
Room To Write
,
The Blue Gallery
,
Popular Shots I Like!!!
,
Simply Useful
,
Blue Skies, Objects With Copy Space.
,
Ivy's Favourite
,
Extreme Rock Climbers
,
For Miles And Miles
,
Great Concepts
,
Illumination
,
Mountain And Mountain Activities
,
People Silhouettes
,
Rays Of Light