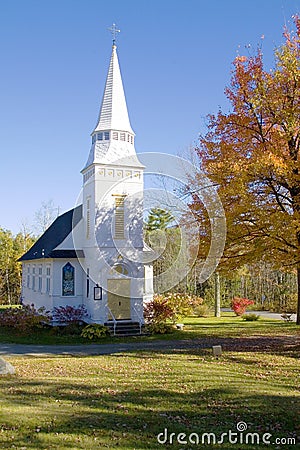 Classic. old New England church--white with yellow doors--in scenic autumn setting of Sugar Hill, New Hampshire, in the White Mountain region. The white spire of the church is set against a deep blue sky, and colorful autumn foliage offsets the yellow doors of the church.
© Krw14 | Dreamstime.com
ID: 7849375 Level: 2
Downloads: 2 / Views: 873
Stock image info:


Sign up and download this Classic White Mountains Church in Autumn image for as low as
$0.20
for high resolution.
Registered users can download free images, access high-resolution image comps or sell their own photos!
This is an exclusive image.