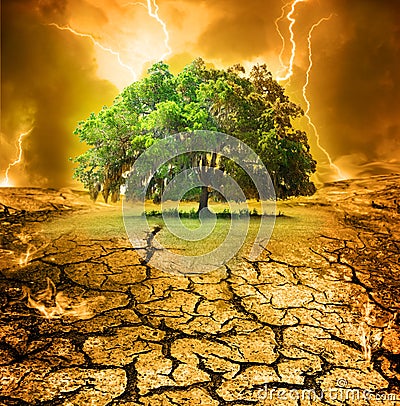 A large spectacular lone oak tree on a hill that is scorched. The last remaining grass being encroached by the cracked earth. Concept for global warming. This image has like images during different moments in time: 5653067,11302673 and 5587916.
Royalty Free Stock Photo: Last oak
Designers Also Selected These Stock Photos
Stock photography categories:
Collections:
The Environment
,
Fairies And Elves
,
Great Concepts
,
Save The Earth
,
Virtual Landscape
,
Aloneness
,
The Sky Is FALLING!
,
Dreamstime Selection
,
Dreamstime Selection
,
My Lightbox
,
My Lightbox/lpw