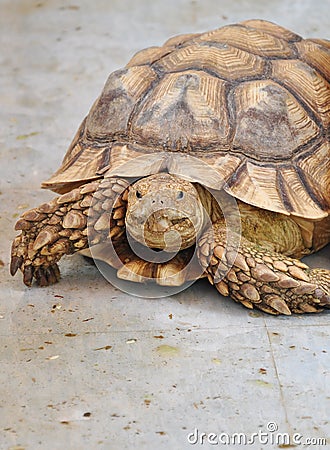 The African Spurred Tortoise (Geochelone sulcata), also called the African Spur Thigh Tortoise, is a species of tortoise which inhabits the southern edge of the Sahara desert, in northern Africa. It is the third largest species of tortoise in the world and the largest species of mainland tortoise (not found on an island).
© Aurell | Dreamstime.com
ID: 14352128 Level: 3
Downloads: 5 / Views: 1080
Stock image info:


Sign up and download this African spurred tortoise image for as low as
$0.20
for high resolution.
Registered users can download free images, access high-resolution image comps or sell their own photos!
This is an exclusive image.