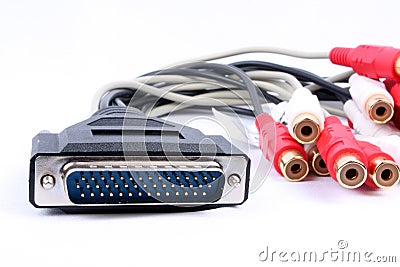 A view of serial port on the end of a breakout cable and different connection pins on the other side, used in a music studio, isolated on a white background.
© Thefinalmiracle | Dreamstime.com
ID: 7847441 Level: 1
Downloads: 0 / Views: 475
We`re sorry,
this image is no longer available for sale...
Our search engine is sad too when it tries to fetch images that have been recently removed.
May we suggest some similar stock images?