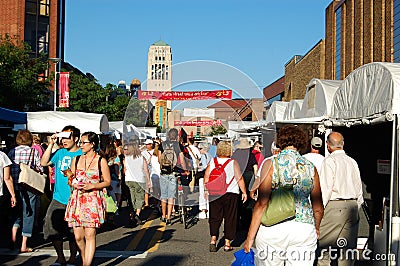 ANN ARBOR, MI - JULY 21: Crowds enjoy the Ann Arbor State Street Area Art Fair in Ann Arbor, MI. With 325 artists, it is one of four art fairs taking place in Ann Arbor July 21-24, 2010.
© Smontgom65 | Dreamstime.com
ID: 15246811 Level: 3
Downloads: 5 / Views: 1347
Model released: NO
Property released: NO
Stock image info:


Sign up and download this State Street Area Art Fair, Ann Arbor image for as low as
$0.20
for high resolution.
Registered users can download free images, access high-resolution image comps or sell their own photos!
Editorial image. Not to be used in commercial designs and/or advertisements. Click here for terms and conditions.