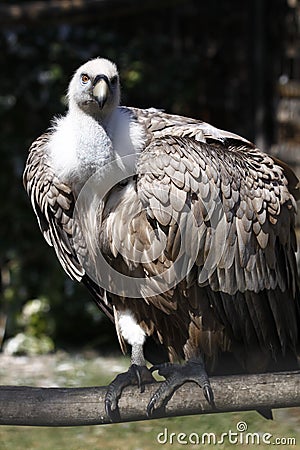 The cinereous vulture (Aegypius monachus) is also known as the Black Vulture, Monk Vulture, or Eurasian Black Vulture. It is a member of the family Accipitridae, which also includes many other diurnal raptors such as kites, buzzards and harriers.

This bird is an Old World vulture, and is only distantly related to the New World vultures, which are in a separate family, Cathartidae, of the order Ciconiiformes. It is therefore not directly related to the American Black Vulture despite the similar name and coloration.
© Lukyslukys | Dreamstime.com
ID: 13005304 Level: 2
Downloads: 1 / Views: 560
Stock image info:


Sign up and download this Cinereous vulture image for as low as
$0.20
for high resolution.
Registered users can download free images, access high-resolution image comps or sell their own photos!
This is an exclusive image.