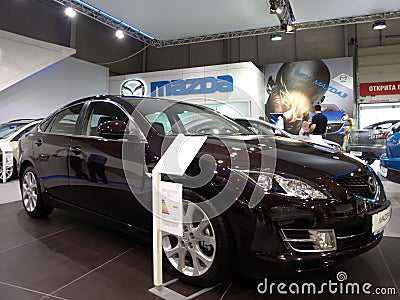 Side view of the new Mazda 3 Sedan

This image is taken during the Sofia International Motor Show 2009. The show took place in Sofia, Bulgaria between June 13-21, 2009 and featured 160 participating companies and representatives.
© Galinivano... | Dreamstime.com
ID: 9916503 Level: 0
Downloads: 0 / Views: 719
Model released: NO
Property released: NO
Stock image info:


Sign up and download this Mazda3 Sedan image for as low as
$0.20
for high resolution.
Registered users can download free images, access high-resolution image comps or sell their own photos!
Editorial image. Not to be used in commercial designs and/or advertisements. Click here for terms and conditions.
This is an exclusive image.