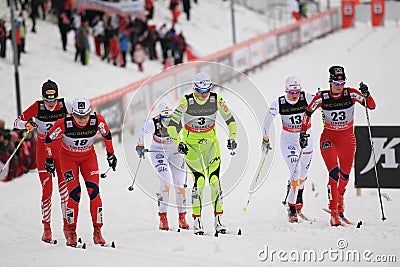 Hanna Kolb from Germany, Katja Visnar from Slovenia and other competitors during the cross country ski sprint within the FIS World Cup in Liberec, Czech Republic. The event took place on 11.1.2013.
© Lukyslukys | Dreamstime.com
ID: 28644323 Level: 1
Downloads: 0 / Views: 68
Model released: NO
Property released: NO
Stock image info:


Sign up and download this Ski sprint in Liberec image for as low as
$0.20
for high resolution.
Registered users can download free images, access high-resolution image comps or sell their own photos!
Editorial image. Not to be used in commercial designs and/or advertisements. Click here for terms and conditions.
This is an exclusive image.