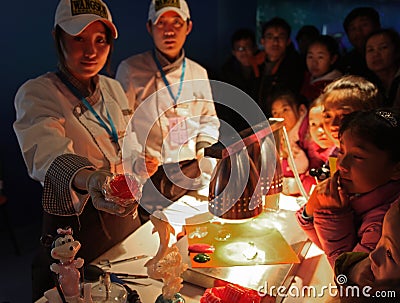 BEIJING – JANUARY 30: A craftswoman shows her work to the public, a rose made of sugar, at the candy artwork show at the World Chocolate Dream Park on January 30, 2010 in Beijing, China. This themed park is opened to the public from January 29th.
© Eagleflyin... | Dreamstime.com
ID: 12777123 Level: 0
Downloads: 0 / Views: 730
Model released: NO
Property released: NO
Stock image info:


Sign up and download this World Chocolate Dream Park image for as low as
$0.20
for high resolution.
Registered users can download free images, access high-resolution image comps or sell their own photos!
Editorial image. Not to be used in commercial designs and/or advertisements. Click here for terms and conditions.