Warczakoski
confidential info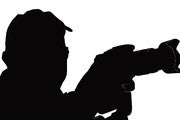 account statistics
Uploaded files:

676

Total sales:

67

Portfolio exposure:

0.23%

Database exposure:

0.02%

Downloads per image:

0.10

Message boards:

6

Monthly uploads:

21.13 average

Uploads this month:

0
BIO
"To collect photographs is to collect the world", Susan Sontag, On Photography.
Website:
http://www.dreamstime.com/warczakoski_portfolio_pg...
Joined:
November 28, 2012
Equipment:
CAMERAS: old Pentax K200D and Pentax K-5II LENSES: Pentax DA 1:4 16-45mm ED AL, Pentax DA 1:2.4 35mm AL and Tamron AF 70-200mm 1: 2.8 LD Di (IF) Macro
Favourite subjects:
The Jewel of the Med (Malta); monuments and memorials; traces of Jewish culture and history.
Stock rank: