10 cyber security trends to watch out for in 2018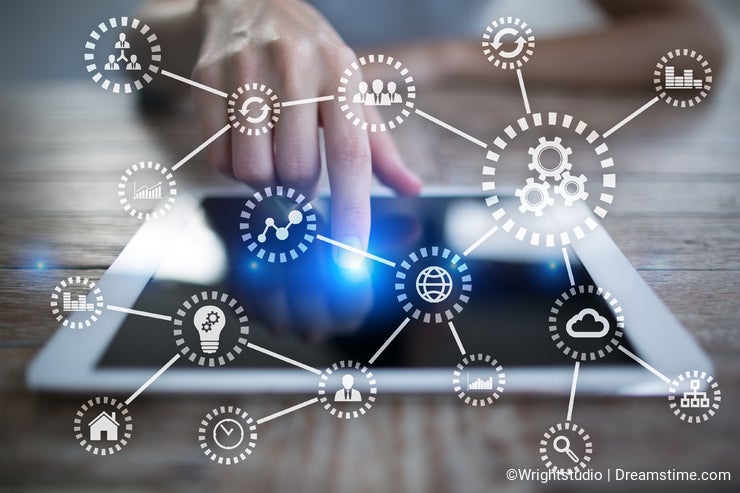 The year 2017 was not good at all. It was associated with numerous and high-profile cyber-attacks. I hope that 2018 will be a year of change.
Due to the high increase of cases of cyber-attacks, many people have wondered whether 2018 will be the year of change. The following are some of the current trends of cybersecurity and `their future predictions.
1.Improvement of cybersecurity regulations
2018 will be the year where several cybersecurity regulations will be improved. The reality is that the fast moving and the dynamic nature of the cybersecurity continue to out space regulations that have been perceived to be clumsy and far too low to bring any benefit. This has caused some hindrance to security by developing a compliance culture with regulations and a sense of security that is false against any enemies who are motivated, agile and clever.
2.Data Theft Turning into Data Manipulation
In the year 2018, we will be witnessing hackers changing their tactics from the pure theft of data and hacking of websites to hacking the integrity of the data itself.
3.The demand for security skills will continue to rise
2017 experienced a shortage of skills concerning cybersecurity in the various workplaces. This exposed their organizations to cyber threats making them more desirable to hackers. In 2018, things might not be the same since most people will be demanding for advanced and improved cybersecurity skills.
4.The internet of things and the cybersecurity
In 2018, secure by design is deemed to garner much copy but it may not deliver as expected till 2019 or beyond. In addition, the coming generation of AI will be using powered attacks which have been regarded as crafty which will be used to emulate certain behaviors of specific users to fool the security personnel even the skilled one.
5.Consumers devices will continue to be targeted by attackers
In 2018 and beyond, we will be witnessing consumers being agreed across a wide range of connected devices. This is a likely scenario in this year. For instance, the attackers might contemplate of even attacking your smart TV in your house through ransomware attack that would demand to pay some money in order to unlock it.
6.Attackers are expected to become more commercial and bolder and less traceable.
The cyber attackers are preparing themselves to become more organized than ever and also more commercialized. This may require even some to have their own call centers something that has already been witnessed with the fraudulent dating sites. Most of them will prefer to relocate to countries where cybercrime is not regarded as a crime thus placing themselves far from their victims' police jurisdictions.
7.Attackers will get smarter
The capability of attackers to write bespoke that will target codes will continue to gain tremendous improvement than the ability of the defenders to counter-attack it or get ahead of it. The dark web will continue to be exploited by the attacker so that they can successfully communicate and hide with other criminals.
8.Breaches will get more complicated and harder to beat
The malicious activities of the cyber attackers will continue to grow where they will be using ransomware in ways that are more devious. The variants of such ransomware have been already discovered through a system that is innovative so that infections can increase. The software has the ability to turn the victims into attackers by offering a scheme-style discount pyramid. For instance, if the victim issues a link to the malware and two or more people tries to install the file, it means that the original victim can access their decrypted files for free.
9.Cyber risk insurance will become more common
In 2018, cyber risk insurance will gain momentum and become part of the operational risk strategy. However, the insurance company will be required to tailor products that are specific to clients and not providing blanket covers as the extension to already existing risks.
As the insurance industry will continue to evolve, the cyber insurances will be witnessed covering trust and reputation losses with their customers. Also the loss of the future revenue that may result from negative media or other negative exposure and costs for improvements for the infrastructure of system upgrades of security of the systems.
10.New job titles appearing
2018 will see staff officers will be appointed with the responsibility of protecting computer systems from cyber-attacks. For instance, we will see several organizations appointing and looking for officers for cybercrimes. These officers will be responsible for ensuring that the organization is ever ready for any cyber threats that might arise. They will also be responsible for preventing breaches and provide connections that are robust within the board and the rest of the company.
Author Bio:
Written by Mia Jack, I am a tech advisor, researcher, and a writer and also gives assignment help service to the students. I love writing about technology. You can also find me on Facebook and Twitter.
Photo credits: Wrightstudio.