10 years on Dreamstime
I have realized that 10 years has passed since I have joined Dreamstime. It was on August the 1st 2009. I read about micro stock photography on internet and in magazines and decided to try my luck. I signed up to Dreamstime. After completing procedure and uploading 3 photos I received positive answer. My request was confirmed. Then I looked around and realized that there are so many photos of everything and gave up. But one of these 3 photos was sold 6 years later:
First sale
In february 2011 I spent few days in Opatija sea resort in Croatia. It was cold but the air was clean and one morning I took some nice photos of Maiden with the Seagull, symbol of Opatija. I searched through database and thought that there were not so many photos of this cute sea resort and mine were really nice. I uploaded few of them. They were accepted and one was sold soon after.

Becoming exclusive contributor
I started uploading and struggling with refusals. In 2012 I sold some photos but it wasn't much. My income was far below 100 US. At the and I came to conclusion that it doesn't have much sense to upload to different stock agencies. It would be better to stay exclusive contributor at only one agency and Dreamstime looked most friendly of all of them. In 2013 I had enough photos accepted. I applied for status of exclusive contributor and my application was accepted. Soon sales went up. I was selling photos of tourist places but also of nature and agriculture.
Assignments
In december 2013 I decided to try luck with assignements. The topic was night light. I sent night photo of railway bridge and before assignement ended it was sold.

Extended Licences
In 2014 big surprise came: finally I received first EL sale. $28 for view on Kvarner gulf from Opatija: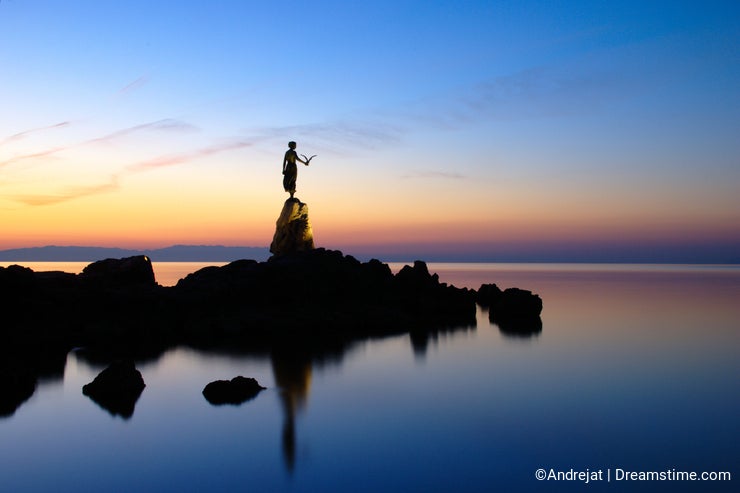 Same year I sold the rights for photo of nice bunch of grapes for 180 US. I can't show the photo because it is not available anymore. This was my only SR-EL sale. It would be nice to have more like theese.
Mayor's Campaign
In 2014 I sold some photos from my hometown. I found some of them on web pages of local companies but they were also used in advertising campaign of our new mayor on local elections. I was really happy. About the photos, not the mayor.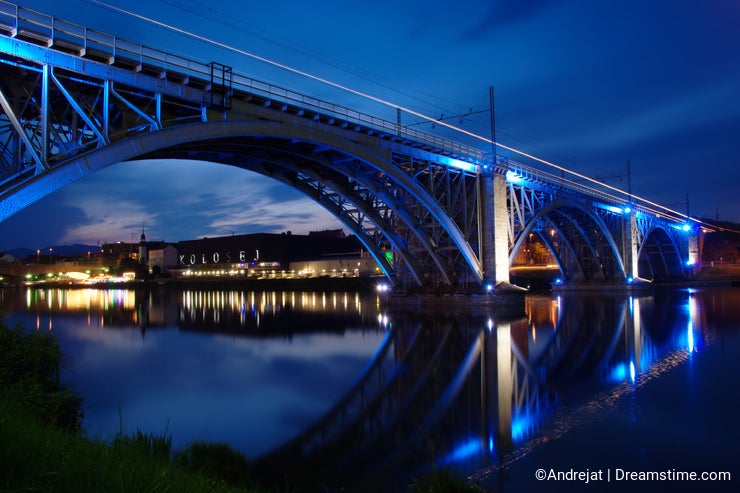 Videos and Illustrations
All these events were inspiration for me and from time to time I tried something new. I love taking photos of nature, arhitecture and street and night photography. But I also tried portraits and still life.
I tried to make some videos and illustrations. It was more because of couriosity how it will look like and I didn't really have any expectations. That's why I was really surprised when my first illustration was sold. It was subscription sale of simple drawing of little white flowers on blue background:
Sometimes such small things make me so happy. But to make some serious sales I should put more work into it and learn how to work with software for illustrators.
Searching For Photos
In autumn 2017 Dreamstime sent to contributors request with list of places from their country buyers are looking for. I have checked the list and I had no photos. But I started visiting these places and taking photos. Recently I have checked out how successfull I was: some of them were sold. I haven't earned much money but it was just enough to encourage me to continue. Most of sold photos were from Prekmurje, region in eastern Slovenia.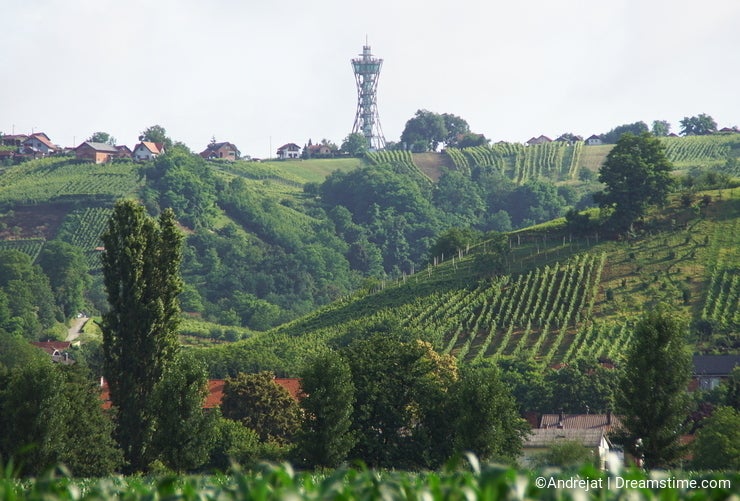 Writing blogs
Finally it has occured to me that photos are fine but to give complete picture of some place or event I should write something about it and I wrote my first blog. It was about Kurentovanje, ethnic carnival in Ptuj. I love Ptuj and its festivals and writing blog about it was real pleasure for me. I don't know how much sales generated this blog but before next carnival I saw some increase in sales.
When I look back I can't say that I have earned lots of money with stock photography. To earn more money it would be necessarily to take more serious apporach to photography. But since I am amateur photograph this would take too much time. At the end I can only say that I am quite satisfied with my work.
Photo credits: Andreja Tominac.