100 photos uploaded! Perspective from a passionate photographer
I have slowly been uploading images over time, with no real goal in mind. I just enjoy taking pictures. I am mostly a wildlife photographer, focusing on the things that are all around, but always seem to be missed. I mean the reptiles, amphibians, insects, and arachnids. I do take photos of larger animals as well, but my forte is in the smaller things, the things that generally are scoffed at or go completely unnoticed (which I suppose, is horrible for stock photography.)
Here is my 100th photo, a western coachwhip snake, from Oklahoma

I have 18 sales so far, so I am glad someone finds my images useful. If you are in a rut on getting images that are a little less that "typical" when it comes to stock photography, just sit back and take your time. Follow whatever passion you may have, and your passion will show through your images. That doesn't always mean they will be accepted, especially in wildlife photography. But, I feel that isn't really the point. Do what drives you, enjoy yourself, and in good time, you will accumulate a decent portfolio that is (hopefully) enjoyable to view.
My 99th image. A western diamondback rattlesnake guarding her wild flower garden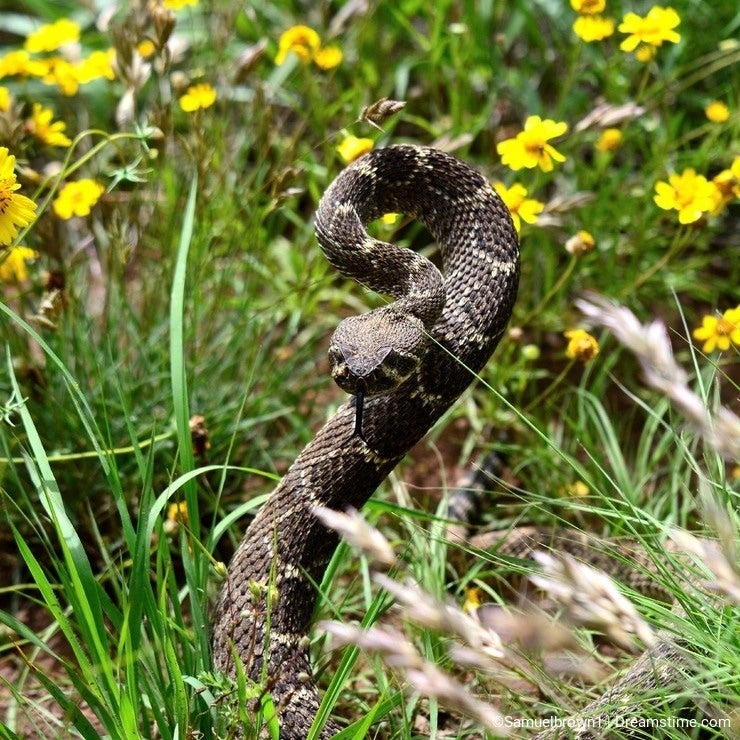 All I can hope, is that my passion shines through on my images, and that you lovely people enjoy them. If that means a sale, great. If not, I hope you still enjoyed the viewing.
Perspective from a herpetologically driven, passionate photographer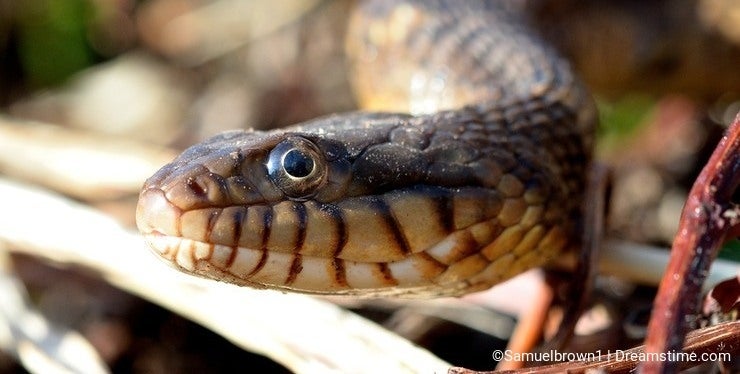 Photo credits: Samuel Brown.