1500 images online
I joined Dreamstime in 2015 but my camera wasn't up to the required standard so I didn't start actively uploading until about 2 years ago. It was quite a learning experience when I started with virtually no knowledge of what was required and that showed in my acceptance percentage in the first 3 months of about 50% which was pretty abysmal!! I read a lot of blogs and listened to advice from other Dreamstime members which all helped to get me on the right path. I learned the camera and how to use manual settings I learned to use an editor which I'd never used before and have made some progress. Now 2 years on I have passed the 1500 image milestone have a reasonably good acceptance ratio and fortunately have had a few sales which I would like to thank the buyers for, it is very much appreciated. Learning never ends and I'm willing to try different ideas of which some work and others not so much but its all been fun! Onto where I take my photo's. I do the majority of my images in the countryside or on the coast and rarely have a set plan. Sometimes I have an idea of where might be a good spot at a certain time but often they are spur of the moment images, just taken when I see something I like. I do think there are images to be had almost anywhere if we just spot them. The image below was taken when I was at work as I work on the coast, I just liked the contrasts in the sky and sand with the village in between.
Who would have thought you could have got such a good image under a motorway bridge as the one below. Good curve on the concrete, good bright colour in the art and a speeding train, very well taken image and good content.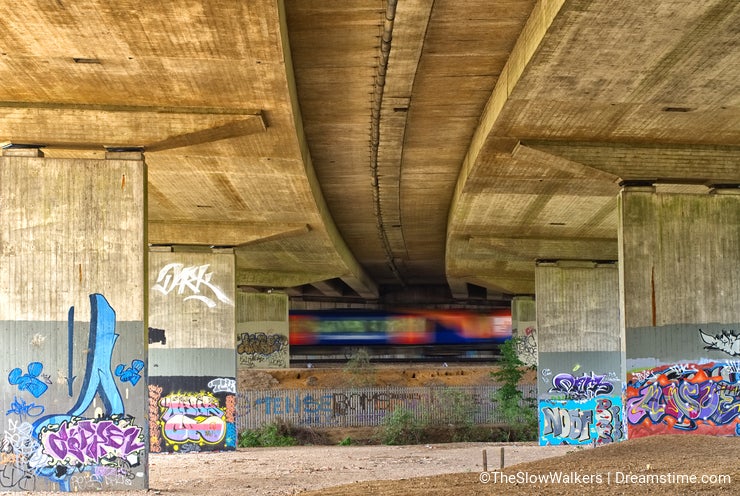 The last image was a recent one of a cone opening which I personally hadn't seen before and this was taken in my back yard.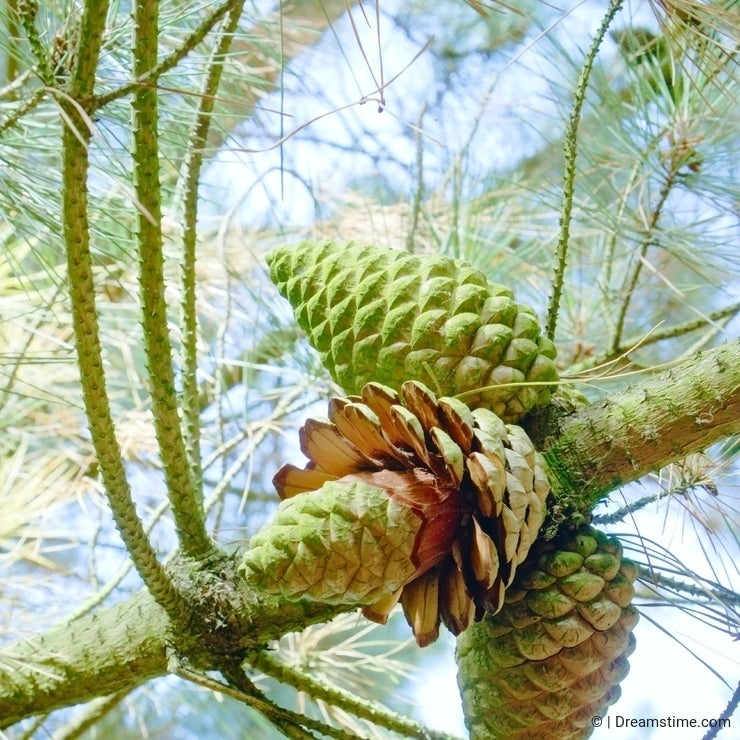 So we are always in a location if only we spot the opportunities. The main thing is we all have fun getting those images, good luck and take care everyone.
Photo credits: Patrick Gosling, S Walker.