3 Types of Visual Content you Should Create in 2017
What does your visual content strategy look like? A few random images on Facebook? A short video on Instagram Stories once a week? A SlideShare presentation that you created a long time ago that you republish every day?
Visual content is getting a lot of attention these days because the big platforms such as Facebook, Snapchat, LinkedIn and others are betting on how to create content that help you engage more.
But also, according to Brain Rules, 65% of people remember a piece information if a visual is paired with.
This is why Facebook is betting a lot on live videos. This is why Instagram is moving forward with Stories and now you can see them on your explore tab. Twitter integrated Periscope in their mobile app.
Everything is visual today. UI and UX are about visual. The content you consume on your mobile is visual (unless it's not audio). Netflix is all about video. YouTube is all about video.
You don't need an expensive camera to record a movie. You can easily find the piece of video content you want by searching for keywords and voila. As simple as that!
Not being a designer in order to make your own visuals is not an inconvenient. There are online apps like Bannersnack that can help you design a social media visual, Piktochart to design your next infographic for a blog post or HaikuDeck that helps you design your next presentation for a keynote or a conference.
There are plenty of apps and websites where you can learn, create, design your next visual content for your brand.
But here comes 2017 and marketers should start thinking more about creating visual content that not only can help them connect better with their clients, but also make them leaders in their industries, to get more leads or to increase their reach and engagement on Social Media.
These are the 3 types of visual content I think that marketers should try to create in 2017!
1. Industry Video Documentary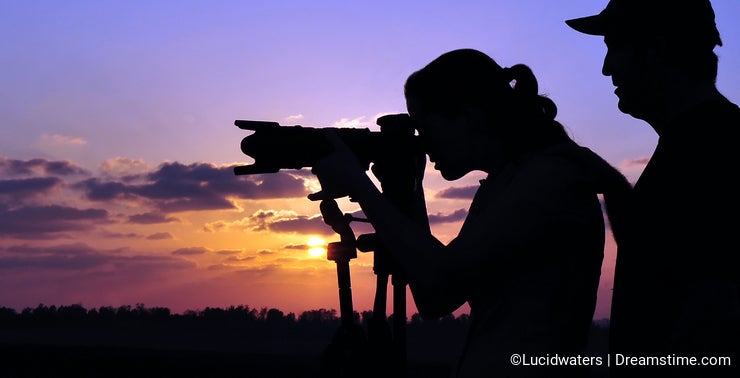 When I knew that I wanted to learn about content marketing I went on Google and typed the term "Content Marketing" and then guess what brands came at the top of the page - Content Marketing Institute.
So, what is CMI and what makes them so great to get in top of Google Search for the well-known term "Content Marketing"?
Well, first for all, they are everything you want to know about content marketing. Or, how they like to describe themselves on their website:
Content Marketing Institute is the leading global content marketing education and training organization, teaching enterprise brands how to attract and retain customers through compelling, multi-channel storytelling
And they create content on a regular basis to help the industry do better content marketing, have a more compelling content marketing strategy and then get the results they want.
What made me their fan was a wonderfully made video about " The History of Content Marketing"
It's a 43 minutes video visual content where you stay, relax, watch and learn about how content marketing got to be as big as it is now. You can watch it at your office, at home, send it to your boss if he doesn't get what content marketing is, send it to your colleagues or friends who don't understand why in the world you try so hard writing that piece of content. (We've all heard that "It's just an article, I don't get it!" that made us snap).
And yes, this is created and presented by CMI.
This is one of the small but important reasons that made CMI what it is today - a leading global content marketing education and training organization.
Today it is not only about creating visual content that engages with your clients. I see visual content marketing as an opportunity for getting in front of the industry and make you a tough leader.
For example, let's say that you sell coffee cups in your shop. You create weekly content on your blog, you engage with your clients on Social Media and you started gaining more and more attention from the industry. And your goal is to be the tough leader of your industry, to be the number 1 resource when people search on Google about coffee cups. So why not creating a video documentary about the history of coffee cups?
I know, there is a lot of money, time and other resource to invest in this type of content. But think about this: you will be the first one that created this thing in your industry (or make it better than the one that already exists) and people will trust you because you taught them a small thing about your whole industry.
2. Online Magazines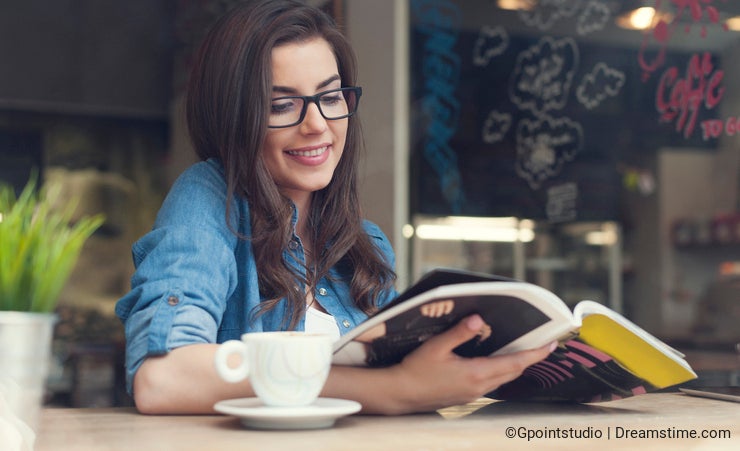 Let me tell you a short story about the importance of a printed magazine. I was waiting in a hospital to get to the doctor. So here I was, sitting on the couch and waiting to be called in. The thing is that I like my phone and I love consuming content on it. But this time, my battery was dead and I didn't have anything else to do. So I looked around and I saw a few magazines next to me and that the other people were reading them. The only magazines that were there were about Fashion, Lifestyle and other topics I wasn't interested in.
So I thought "Why doesn't this hospital have its own magazine? There are so many consumers interested in reading something before they get to see the doctor."
And this was the moment when I knew that print magazines are not dead. And today every brand can be a media brand and create a printed magazine.
This is another reason why CMI is the leader in the content marketing industry. They don't only publish daily blog posts, create weekly podcasts, organize annual conferences, but they are still creating and publishing a printed magazine that represents a good content source to consume and learn from.
But how can you design these magazines? How you create the content? How can you publish online and make it more presentable?
For example, apps like Flipsnack, that help you create your own digital magazine, publish it and even more - helps you get more leads. I myself use Flipsnack for designing magazines for other clients and I find it very easy to use.
By using this app you can easily publish your magazine and let the community know about it. The experience of reading online on that platform is more than a pleasant one. And if you already have a designed magazine, you can upload your .pdf and send it to your online community or create a landing page where people can subscribe so they can read it online.
Printed magazines are not dead.
The only thing that's changed is the way they're distributed and presented to the audience. Times changed, the publisher needs to go where the people are, and not wait for them to find and get the magazine.
3. Live Content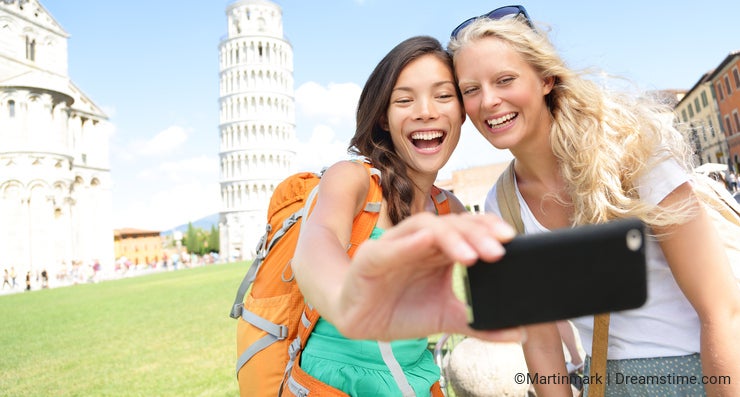 Back in the days, there were 2 types of video created: the one that everybody wanted to see and the one that nobody was interested in.
We now have videos that go viral and everybody is sharing on Social Media, videos created for a private group only or for a certain reason (shows, advertising, presentation etc) and even live videos.
I see that many brands and social platforms are betting on live videos. This is why we have Twitter Periscope, Facebook Live, Instagram Stories, Instagram Live, Snapchat Stories or YouTube Live Streaming.
Like Gary Vaynerchuk said:
It's better to be fast than perfect.
And this is why people are getting more and more into the real content. They want to see their celebrities in real time. They want to engage in real time with their favorite brands on their favorite Social Media channels. Sometimes fast is not perfect, but most of the time is real and transparent.
Real time visuals are the big thing in visual marketing content strategy of these days.
And you don't need expensive tools to create them. You only need a good smartphone and a good internet connection and you can easily engage with hundreds and thousands of people around the world. You can even do what TV couldn't do: create real time videos with which you can reach your consumers and talk to them.
For example, let's say that you work for a car brand and you are about to launch your new product with a celebrity who is the brand ambassador. How about starting a Facebook Live in which that celebrity presents the car and also answers to the questions coming from the users watching? Isn't this something that every brand wants today? To talk to their customers and understand their needs and desires?
Conclusion
I presented you 3 types of visual content you should try to do in 2017 for your brand.
But don't forget: it's not about how you create these pieces of content.
It's about their purpose and how can these types of visuals impact your customer's life and your industry at the same time.
What do you think will be the next type of visual content you will create for your brand in 2017? Which will it be?
Photo credits: Gpointstudio, Rafael Ben Ari, Martinmark.
To provide you with additional information about how we collect and use your personal data, we've recently updated our
Privacy Policy
and
Terms of Service
. Please review these pages now, as they apply to your continued use of our website.