5 Bad Design Habits you Need to Stop Now
Along technology comes software and ease of use. Design is one major field where software user interface has become much more flexible and easy to work through, yet that comes at a price ...
Nowadays with all presets around, the concept of working 3 to 4 steps to achieve a desired visual tends to fade away ... one click, i get a lovely retro look, another click i get a curvy text, another with 3d look etc ...
So in order to design properly and make our design stand out rather that become duplicates of someone's else's work, we need to stop some bad habits:
- Scrolling through Typeface library to pick one:

It doesn't work that way, do not depend on the software assets; instead have a sketch on paper presenting your visual wish to have as final. Then, look for a type that seems to resemble what you have in mind. Later on, adjust its style and you may wish to cut parts to alter it the way that is needed to complement the indicated concept you want. Never stretch your text, scale it proportional.
- Adobe Illustrator: Livetrace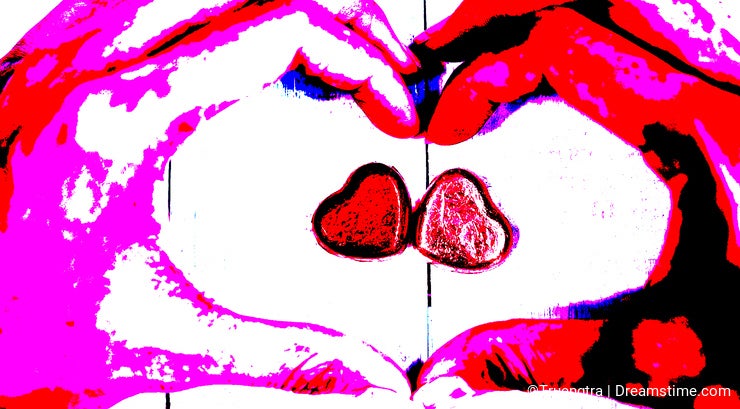 It exists for us to use. I normally use it if i have pixel based solid colored content that i need to convert to vector; and when i apply that, i refine its vertices and handles to have it exactly as i want.Never use that tool to convert images to vector, you'll end up with lots of unnecessary details with a specific awkward looking forms ... in other words it will look weakIf you really wish to convert an image to vector, you need to posterize it first then apply necessary tracing techniques, use then livetrace as last resort; saying that, it alone can not get a good result and still needs to be refined using path options.
- Starting your Design with a background
Never limit yourself with a background because you'll end up working around it. A background kills the content above it. Not only it causes visual distraction, but also makes the whole context weak. Always start with the needed content, build it well structured with needed hierarchy and if you find a need to complement with something else, place it as long as it does not denigrates the visual info set.
- Stretching images
Never stretch an image whatever the purpose is. Unless the concept is strongly built around that need. Otherwise 99% of cases have no reasonable need for that.
- Adding different illustration styles to the same design
Unless needed, having several illustration styles render the design weak with no visual identity. That happens often when we research vector elements needed to complement our design; we get those in different styles ... placing those in the same context breaks uniformity and ease of visual navigation ... no longer the eye could scan with ease due to difference in visuals. Eyes are sensitive to visual flow of things, therefore try not to overwhelm with too many differences.
Hope that was helpful :)
Photo credits: Ben Schonewille, Margaret M Stewart, Truengtra Paejai.