We all know it; the vertical format is not the most popular among photographers. Maybe because you have to turn the camera 90 degrees, maybe because people think they can fit more content in a horizontal picture, or maybe it's just the habit. I often go for the landscape orientation and forget to shoot in portrait as well. When you're only shooting for personal or artistic purposes, you can shoot however you want, but in stock photography you need a diversified portfolio, not just in subjects, but also in formats, and missing enough diversity often means missing sales.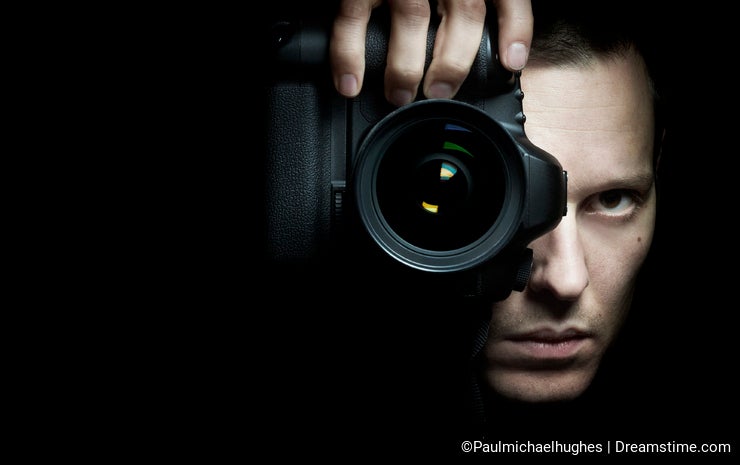 Here are a few reasons why you should also consider shooting vertical pictures, as much as horizontals:
1. Social media
The world is being governed on social media, if you know what I mean. Jokes aside, if you're not on social media, basically you don't even exist nowadays, and this applies to products, services, photography, everything.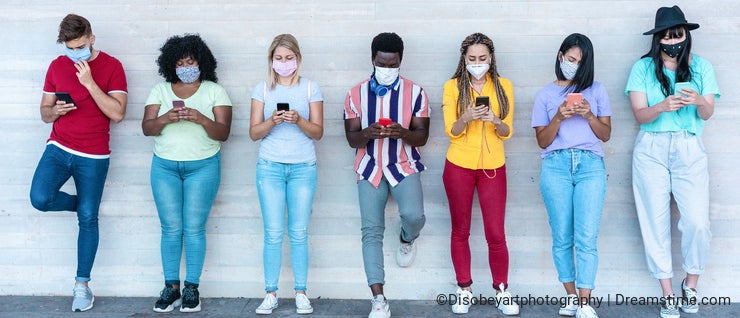 More than 80% of social media browsing comes from mobile phones. What's happening in social media at the moment is a fight for real estate. Everybody wants more attention, more pixels, more space on your phone's display. Phone displays happen to be vertical (or at least that's how they're used most of the time). Because of that, the use of vertical images is being favored on Facebook, Instagram and Pinterest (and you can't even post something horizontal on TikTok), so in order to fill more space on a user's phone, your images should be vertical as well.
Twitter and Linkedin are still favoring images in landscape format (horizontal), and any link you share on Facebook will trigger the preview of a horizontal photo, so you really shouldn't just start ignoring the horizontal format from now on, it still has its potential.
But with Facebook, Pinterest and Instagram favoring vertical images and these three accounting for 85% of all social media traffic worldwide, if you don't offer a vertical version of your image, you are probably missing some sales.
2. Book covers
It's true, we kind of moved from printed books to their digital version lately, but there are still around 1 million books being published each year only in the United States (a number almost impossible to verify for each year and even less worldwide). Printed or digital, most of their covers are still vertical, it's the standard image that comes to mind when you think of books. I can't even remember the last time I bought a horizontal book. Well, most of these covers being vertical, they will mostly use vertical images. So, if you don't offer a vertical version of your stock photos, you will probably miss some sales.
3. Magazines and newspapers
Yes, they don't sell that much anymore- magazines and newspapers are being published less and less, however those that still exist are using a lot of vertical images for their covers and even their digital versions are still using the same layout as in print.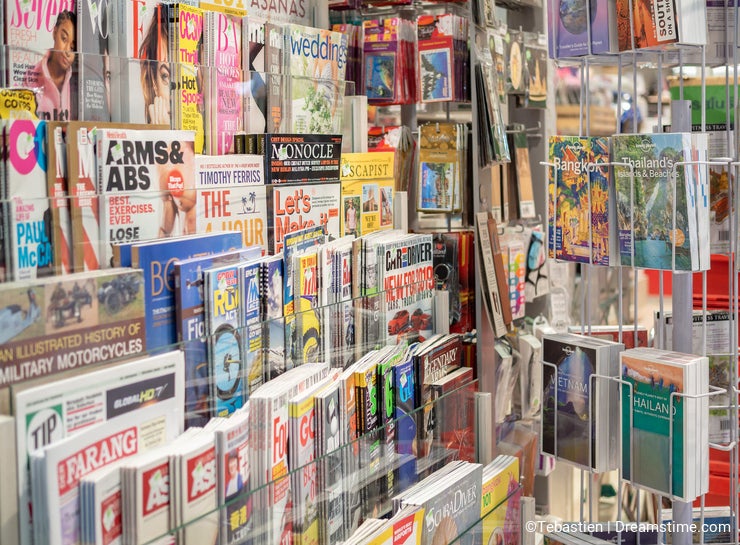 Maybe you would have less chances to appear on the cover of a magazine or newspaper, as they tend to use their staff photographers for this, but if it would happen, wouldn't you be happy?
4. Outdoor advertising
Have you noticed how almost all the advertising spaces in bus stops and subway stations are vertical? Sure, they have some horizontal banners here and there, but the big ones, those you want to see your pictures in, most of those are vertical, right? Well, it's much easier to create an ad for those if you start with a picture in vertical format.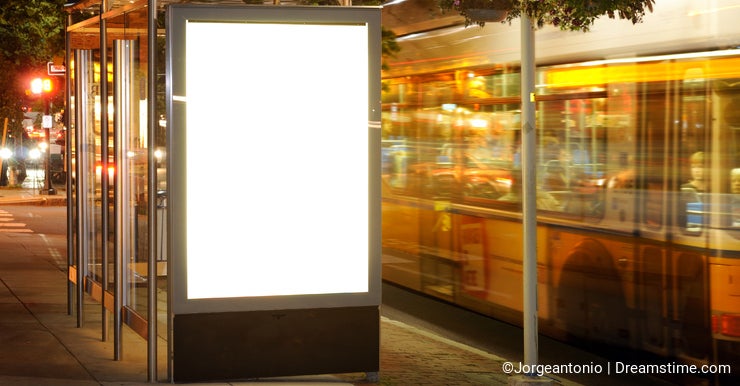 And yes, almost all billboards are horizontal, so again, I'm not saying you should only shoot in portrait format from now on, but when you're shooting, remember to turn that camera 90 degrees and take a vertical shot as well.
5. Just because you can
Yes, you've read it right. Isn't it a pity to be able to do something possibly beneficial, with no effort on your behalf, and not do it? It's like being able to play two lottery tickets for the price of one, and you would still choose to play just one.
As a press photographer, I was always told to shoot both vertical and horizontal whenever I was going to shoot an event. You never know when the layout demands one or the other.
If you find it hard to turn the camera and shoot comfortably, there are tools to help you shoot vertical images more often:
The best known and used is the battery grip. While giving you the possibility to use 2 batteries instead of one (and increase the continuous shooting speed for some camera models), it also provides additional shutter and focus buttons, as well as a main dial, so you wouldn't feel any difference when turning the camera to shoot vertically. This is perfect for handheld shooting.
The less known and used is the L-bracket, the perfect addition for your camera when you shoot on a tripod. The L-bracket (called L-plate sometimes) uses the Arca-Swiss standard quick release system on both the bottom and side of your camera, making it extremely fast and easy to turn the camera 90 degrees, without turning the tripod head. This lets you swap the orientation from landscape to portrait in seconds, without risking to get blurry shots (you know how sometimes the weight of the camera or lens plays games with you and instead of staying put, it slowly goes down while you're shooting? - problem solved!).
Now, here's a fun exercise for you: go to your portfolio and try to estimate how many pictures you have in landscape format (horizontal) and how many in portrait format (vertical). You would be surprised as well. In my portfolio, I have around 20% vertical images, so that's definitely something I should work on.What's your percentage? Write it in the comments and maybe we can draw a conclusion.