One year and a half later, we're still in a pandemic and maybe your travel plans for this summer will have to wait for better times. Traveling abroad is still uncertain, so whatever city trips and museum visits you have planned in the past year, waiting for things to get back to normal, should be considered very carefully or even postponed. Luckily, we live in a digital world, so at least for museum visits, there is a solution.
Here you will find a list of museums from all around the world that you can visit online, most of them offering virtual tours, but also pictures or videos of permanent or temporary collections. Sure, you should take them as a prelude to the real future visits, and not a substitute. You won't be able to fully enjoy the authenticity of the real art pieces, charged with (in some cases) hundreds of years of history behind them, nor to feel the soul of the artists who put their creative genius at work.
Without further ado, in no particular order, here's a list of 50+ museums that you can visit online, for free:
1. The Louvre-Paris, France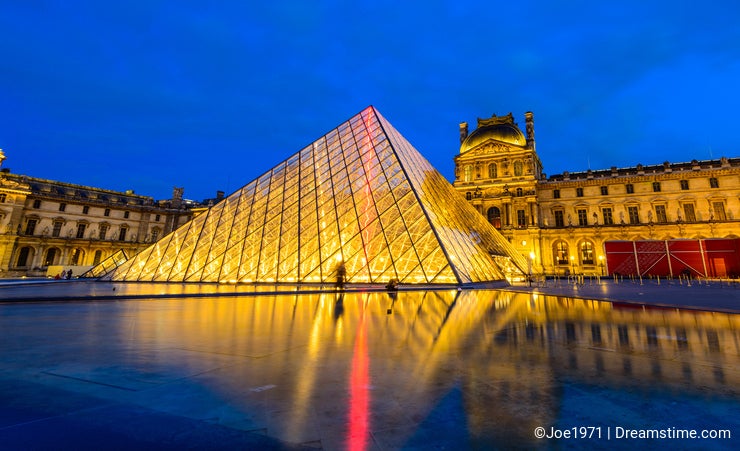 There's plenty more to Louvre than Da Vinci's Mona Lisa. The Louvre is one of the most important landmarks in Paris and the most visited museum in the world. If you want to visit it as well, or just to remember your past visits, you can check out their virtual tour here.
2. The Met, New York, USA (The Metropolitan Museum of Art)

You can access the virtual tour here, thanks to their MET 360 project, or you can see the collection of 200,000 works of art on its Google Arts&Culture page.
3. The British Museum, London, UK

They have a nice virtual tour here, through Google Street View.
4. The National Gallery of Art, Washington, USA

Not a virtual tour, but plenty of photos on their website here.
5. Vatican Museum, Rome, Italy
See the ceiling painted by Michelangelo in the Sistine Chapel and other exponents curated by the Popes over hundreds of years, thanks to their 360 virtual tour.
6. MoMa, New York, USA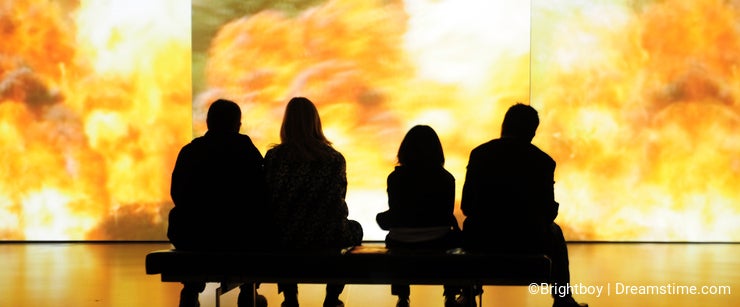 The Museum of Modern Art, one of the largest and most influential modern art museums in the world, has more than 80,000 exponents in their online gallery.
7. Uffizi Gallery, Florence, Italy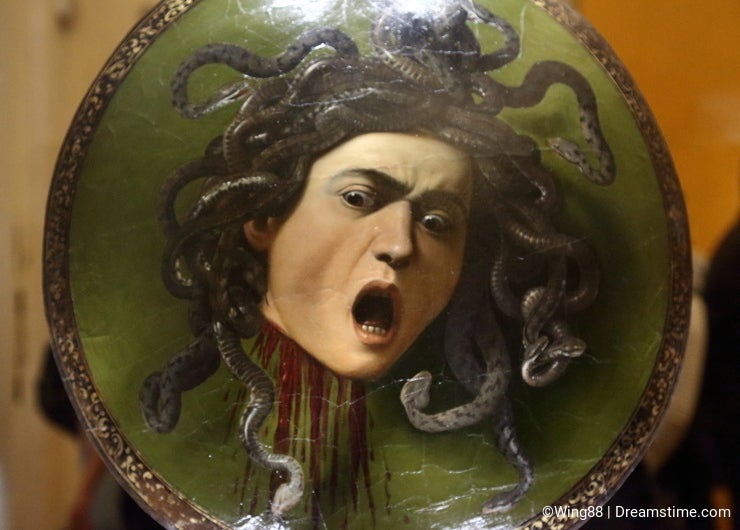 Check out their 360 virtual tour here.
8. Rijksmuseum, Amsterdam, Netherlands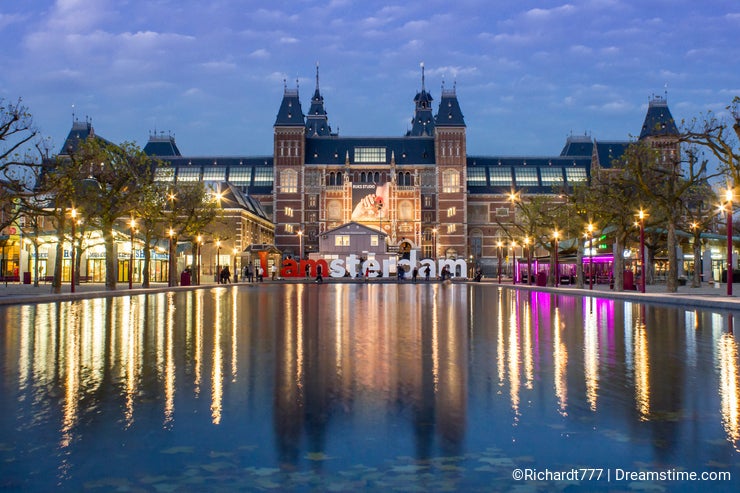 I know what you're thinking of, but Amsterdam is actually famous for having more than 140 museums, being in top 10 cities with the most museums in the world. Some of them are dedicated to what you were thinking of. But getting back to Rijksmuseum, you have a 360 tour and see more than 150,000 exponents here.
9. J. Paul Gety Museum, Los Angeles, USA

A virtual tour and online exhibition, thanks to their Google Arts & Culture page here.
10. Musée d'Orsay, Paris, France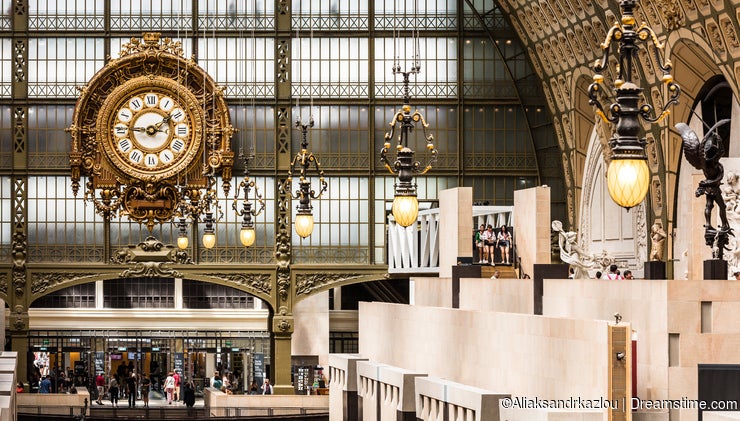 Musée d'Orsay was created in the old Orsay train station, which was built for the Universal Exhibition of 1900, being designed byVictor Laloux, Lucien Magne and Émile Bénard. Check out their online exhibition and virtual tour here.
11. Prado Museum, Madrid, Spain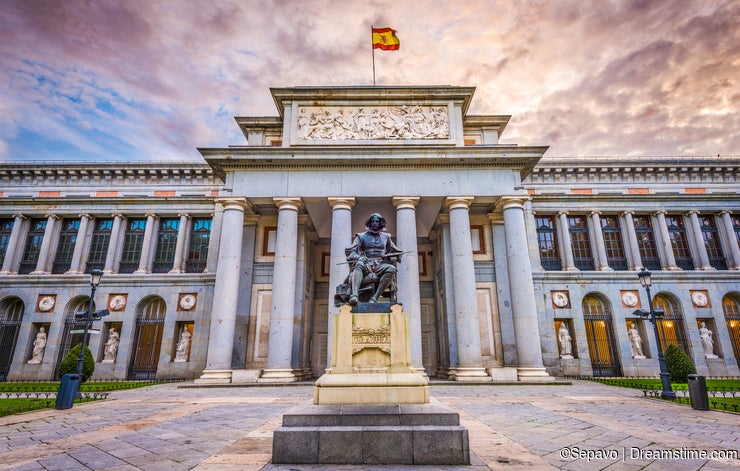 They have a detailed online exhibition here.
12. The Dalì Museum, Florida, USA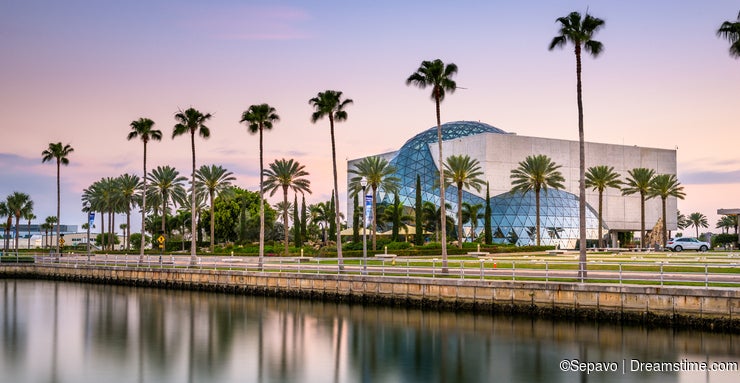 A very well done virtual tour here.
13. Or maybe you prefer the Dali Theatre Museum in Catalonia, Spain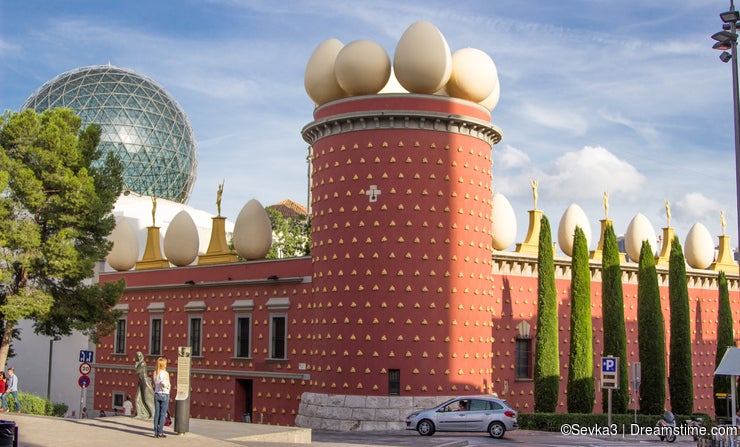 You'll find a very detailed virtual tour here.
14. NASA Glenn Research Center, USA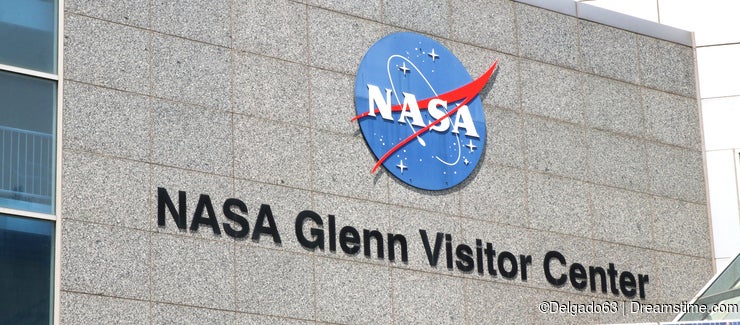 If NASA didn't have a virtual tour, then who would?
15. NASA Langley Research Center, USA - virtual tour
Pause: the list is quite large, maybe you should bookmark this article, so you can come back to it later? Or you can share it on your social media pages, so you'll know where to find it.
16. Pinacoteca di Brera, Milan, Italy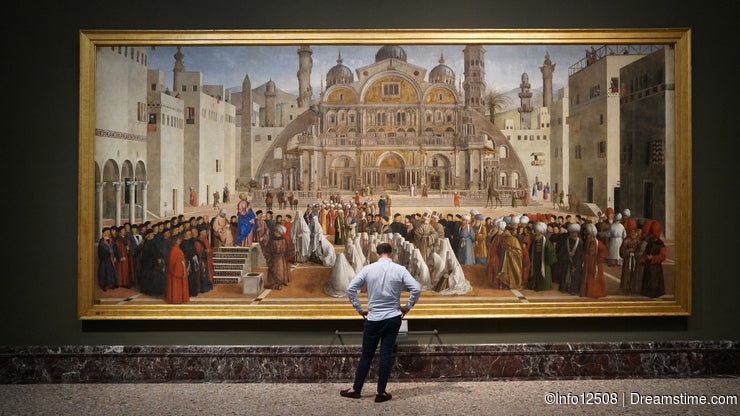 They feature more than 600 exponents in their online exhibition.
17. Hermitage St Petersburg, Russia - virtual tour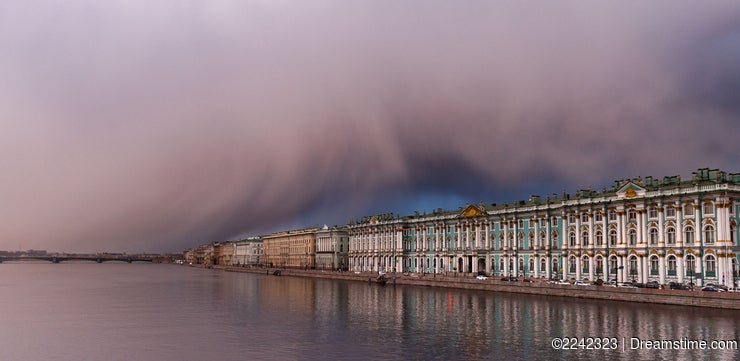 They have hundreds of 360 panoramas in their virtual tour section. Sit back, relax, and explore them. You will be amazed.
18. The National Women's History Museum, Virginia, USA
Very nice online exhibitions following the history of women in the USA.
19. Egyptian Museum, Turin, Italy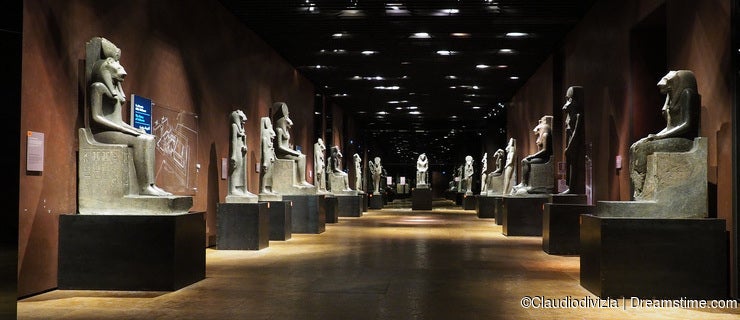 You can visit them through a virtual tourhere.
20. Guggenheim Museum, Bilbao, Spain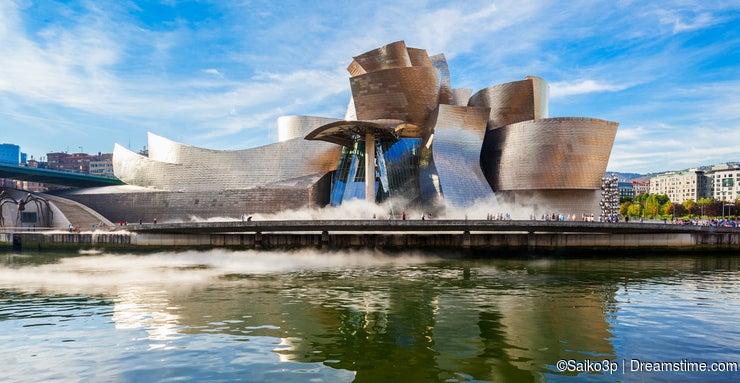 Just one look at this fascinating building and you'll know you want to visit it. Fortunately, you can do it right this second, with help from their virtual tour on Google Arts & Culture.
21. Guggenheim Museum, New York, USA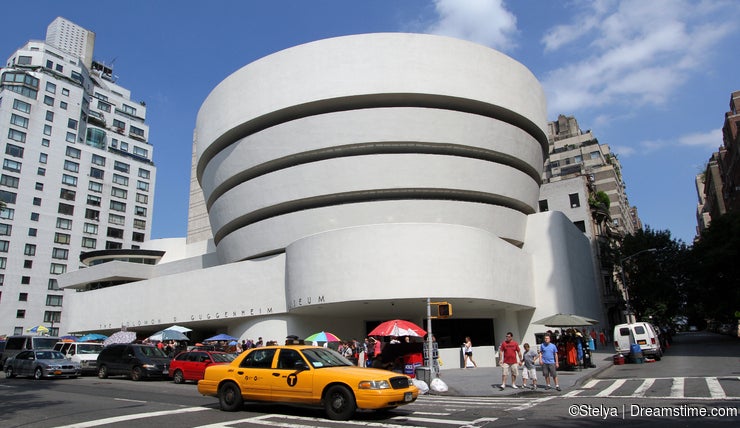 Or you can try the online exhibition of Solomon R. Guggenheim Museum in New York, set in a fascinating building as well.
22. Natural History Museum, London, UK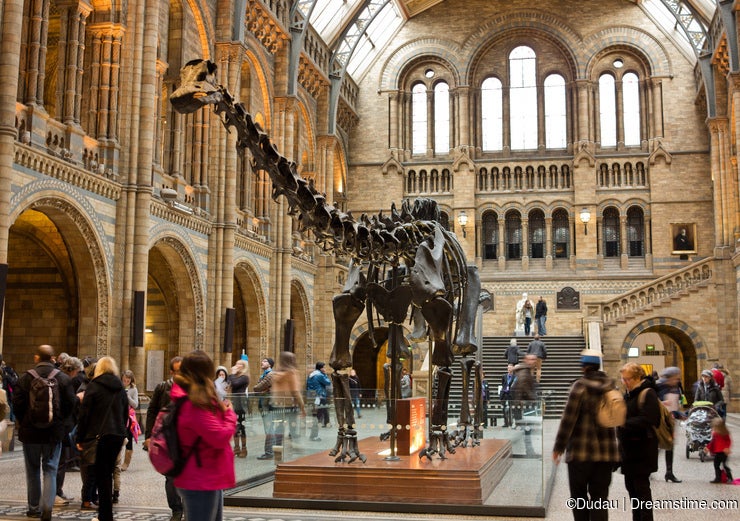 The museum needs no introduction, you can't go wrong with this one. And their 360 virtual tour is simply marvellous.
23. Van Gogh Museum, Amsterdam, Netherlands
One of the many museums you can find in Amsterdam, with a detailed online exhibition.
24. Smithsonian National Museum of Natural History, Washington, USA
The Smithsonian is one of the most visited museums in the world, and their 360 virtual tours are simply fantastic.
25. National Museum of the US Air Force, USA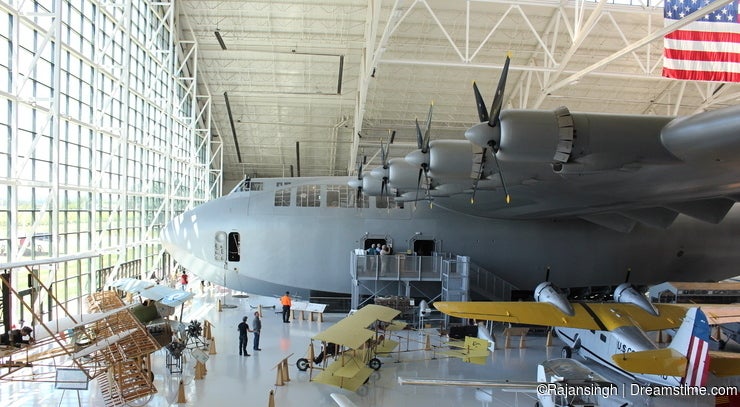 It's obviously a huge museum, so you may wanna take the virtual tour first.
26. The Spy Museum, Washington DC, USA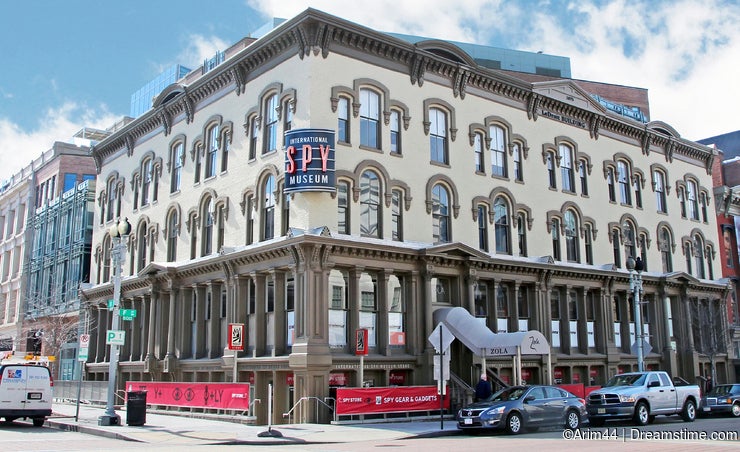 Step into a world of real 007s through their virtual tour here.
Wow, that's a lot of museums, can you take any more?

Let's continue our cultural journey:
27. Tate Modern, London, UK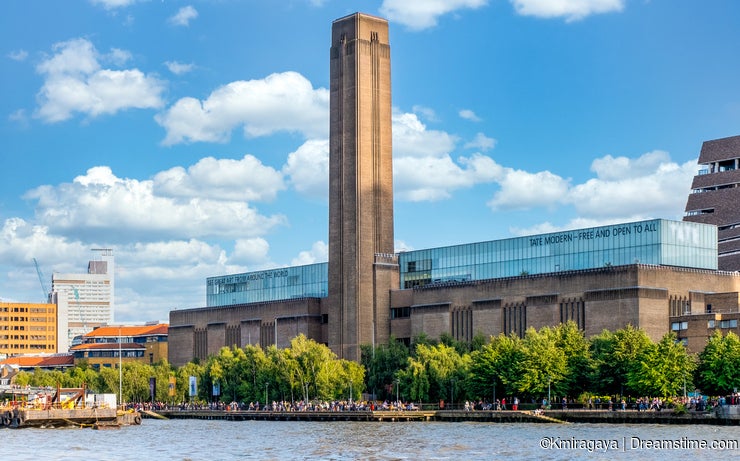 Take the 360 virtual tour to one of the most important museums of modern art.
28. The National Gallery, London, UK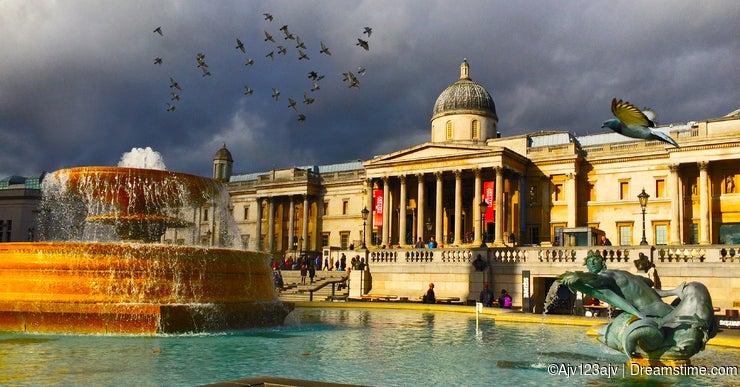 This is one of the most impressing museums in the world, featuring over 2000 paintings of famous painters likeLeonardo da Vinci, Rembrandt, Michelangelo, Botticelli, Monet, Van Gogh and many others. Take their virtual tourhere.
29. Thyssen-Bornemisza Museum, Madrid, Spain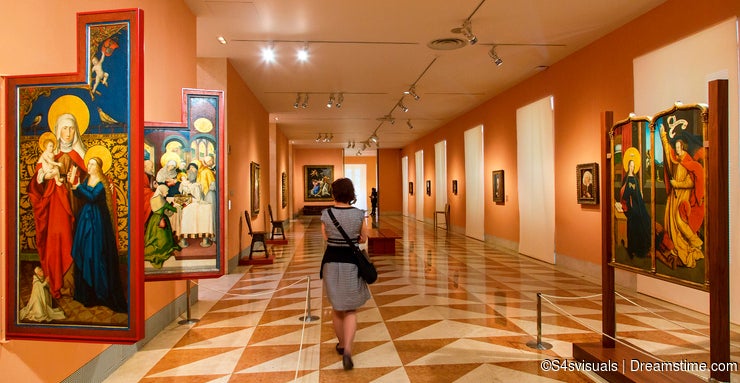 Don't try to memorize this name. Just get your VR glasses ready and check out their immersive virtual tour here. Works without glasses as well.
30. Vienna State Opera, Austria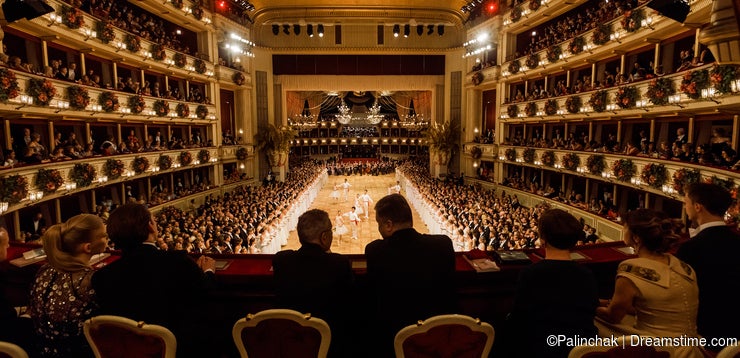 A fantastic virtual tour into one of the most famous concert halls in the world. Spoiler alert, the hall is empty, you still have to buy the tickets and get yourself there in person if you want to watch a show.
31. Capitoline Museums, Rome, Italy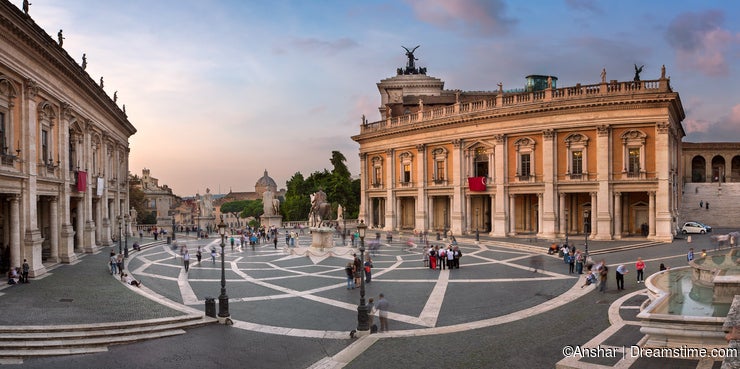 Rome's oldest museums complex, The Capitoline is built in Piazza dei Campidoglio square, designed by Michelangelo, on Capitoline Hill. Its 360 virtual tour is definitely worth seeing.
32. Peles Castle, Sinaia, Romania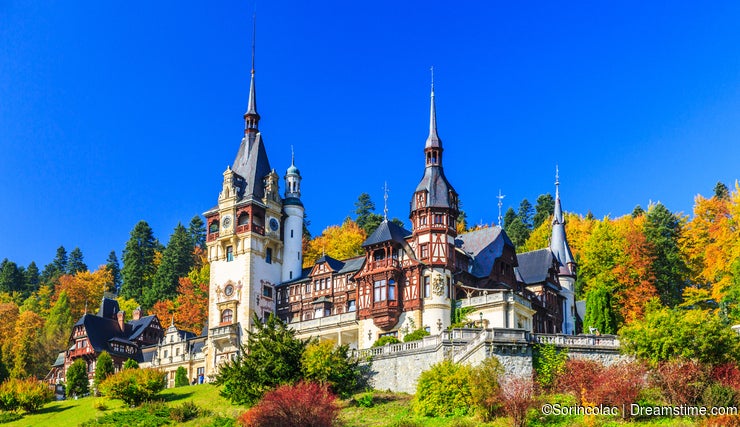 See where the kings of Romania used to live, in a castle that costed around $120 million to be built. Check out the virtual tour here.
33. Raffaello Exhibition in Scuderie del Quirinale, ItalyIn March 2020, Rome organized a landmark exhibition in honor of Raffaello, gathering over 200 paintings from around the world. It was the comemoration of 500 years since Raffaello's death. However, the coronavirus pandemic started at the same time, so it was closed after just a few days.
But you can visit it through this video tour (in Italian)
34. The Art Institute of Chicago, USA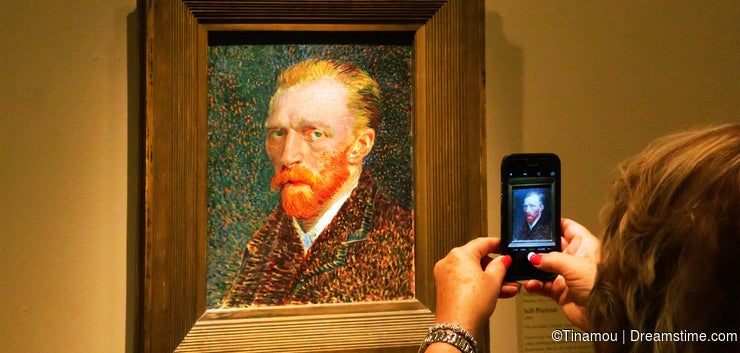 Check out their video tours here.
35. Museo Napoleonico, Rome, Italy
Visit this museum dedicated to Napoleon Bonaparte, thanks to its detailed virtual tour.
36. Berardo Museum, Lisbon, Portugal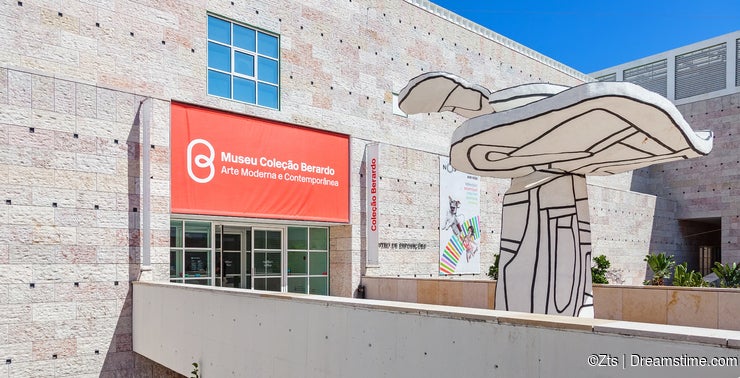 The modern art museum is located in Belem quarter and features more than 1000 works of art.
You can virtually visit it here.
37. Cluny Museum - Paris, France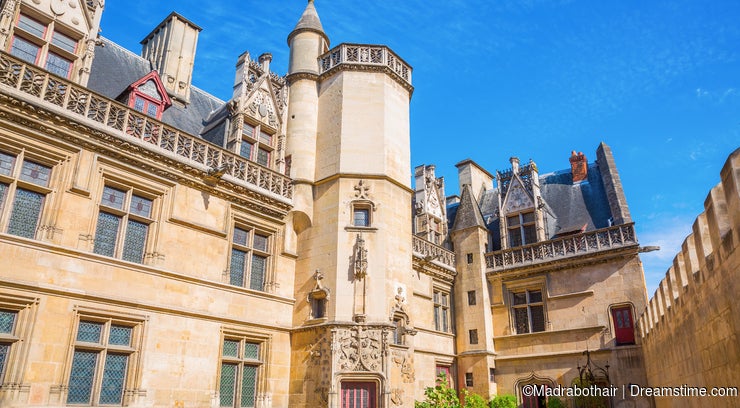 Take the virtual tour into National Museum of the Middle Ages.
38. The Palace of Parliament, Bucharest, Romania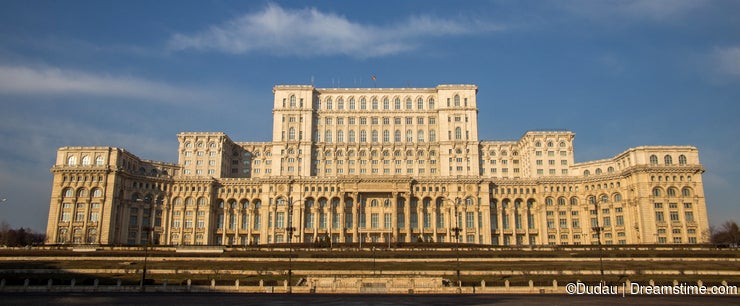 Not necessarily a real museum, but definitely worth visiting, as it is the second largest building in the world.
39. Calouste Gulbenkian Museum, Lisbon, Portugal
One of the world's largest private collections of art. Take the virtual tour here.
40. The Acropolis, Athens, Greece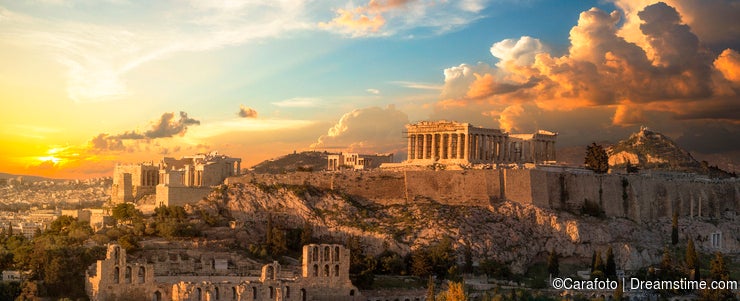 This one needs no introduction, right? You can virtually visit it here.
41. Benaki Museum, Athens, Greece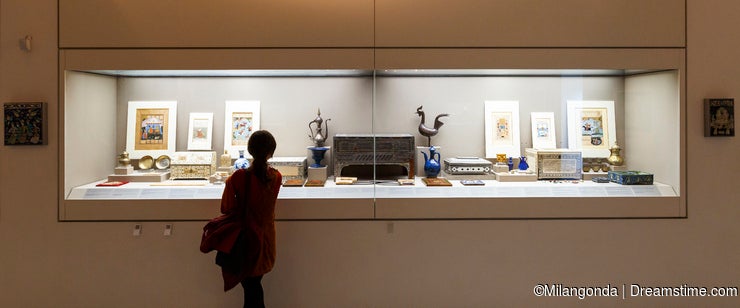 While you're still in Athens, you can also visit the Benaki Museum, thanks to its virtual tour here.
42. Frick Collection, New York, USA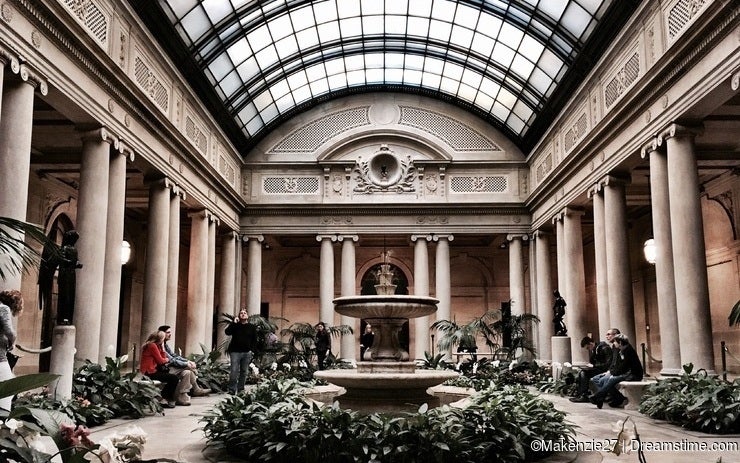 Featuring works by Bellini, Fragonard, Goya, Rembrandt, Turner, Velázquez and many others, the Frick Collection museum can be visited online here.
43. Frida Kahlo Museum, Mexico City, Mexic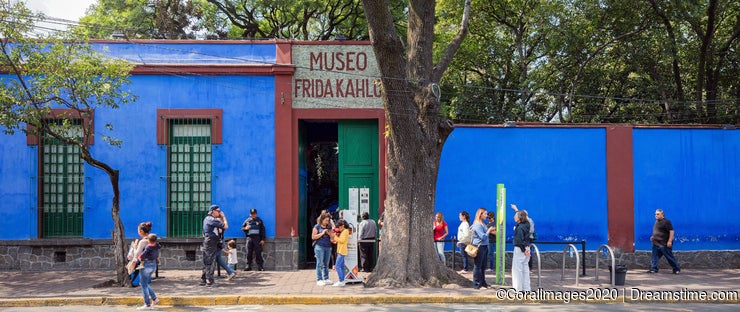 See the online exhibition and virtual tours here.
44. Museum of Broken Relationships, Zagreb, Croatia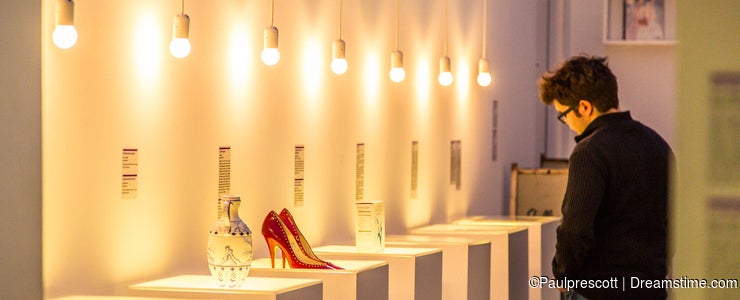 This will be an interesting visit for sure.
45. National Museum of China, Beijing, China
Whether you speak Chinese or not, you can take the virtual tour here.
46. National Palace Museum, Taipei, Taiwan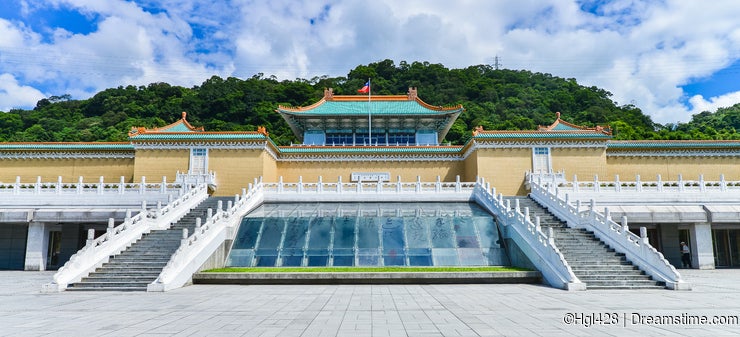 A nice virtual tour is waiting for you here.
47. Luxembourg City Museum, Luxembourg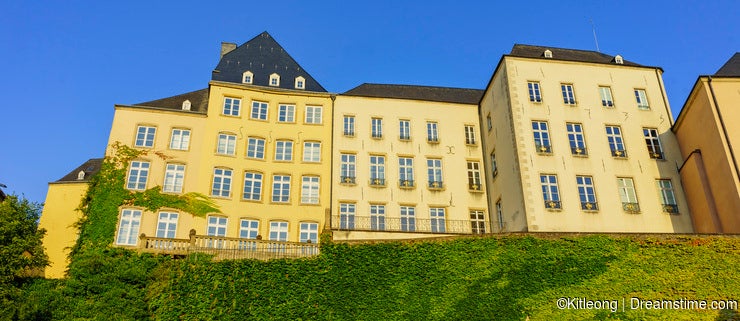 Luxembourg is a country. Its capital is - you guessed right - in Luxembourg City. This museum follows the 1000 years history of the city. You can take the virtual tourhere.
48. National Museum of Natural History Grigore Antipa, Bucharest, Romania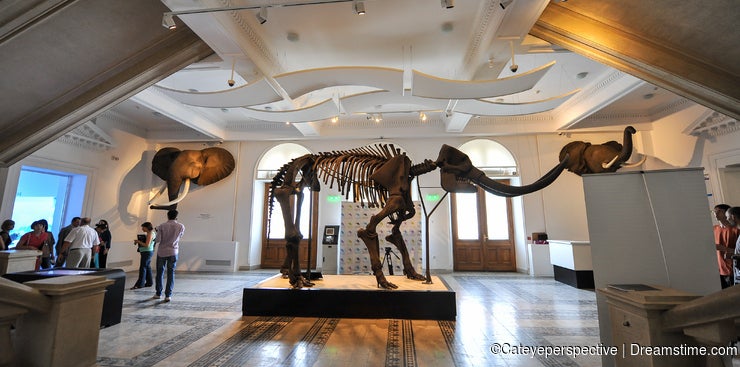 You can take the virtual tour here.
49. National Museums of Ireland
Just select the desired museum and go on a virtual tour here.
50. Titanic Experience Cobh, Cork, Ireland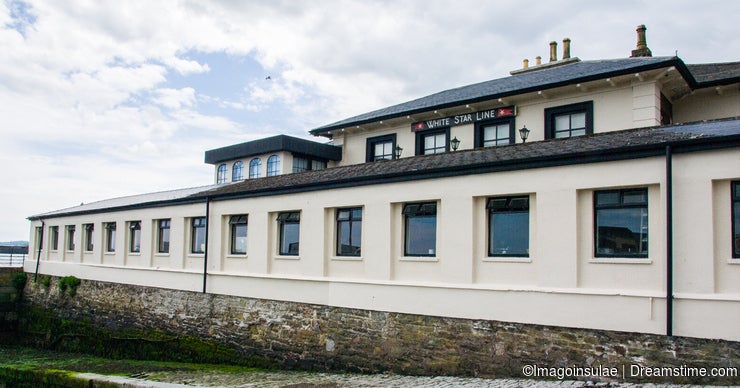 You may have seen the movie, but now it's time to visit the real place, where it all started.
51. Pacific Museum of Earth, Vancouver, Canada
A very nice and detailed virtual tour here.
52. Museums and landmarks in Dubai, United Arab Emirates
Just choose your favorite museum or landmark from Dubai and explore it in 360 here.
Having this list of museums with virtual tours at hand, I need to repeat that there's no digital equivalent to a real visit, no camera, no matter how advanced, can replace the real feeling of seeing these places and the exponents in real life, up close and personal.
So, you should definitely plan real visits to the ones you loved the most, as soon as the travel restrictions (or your budget) allows it.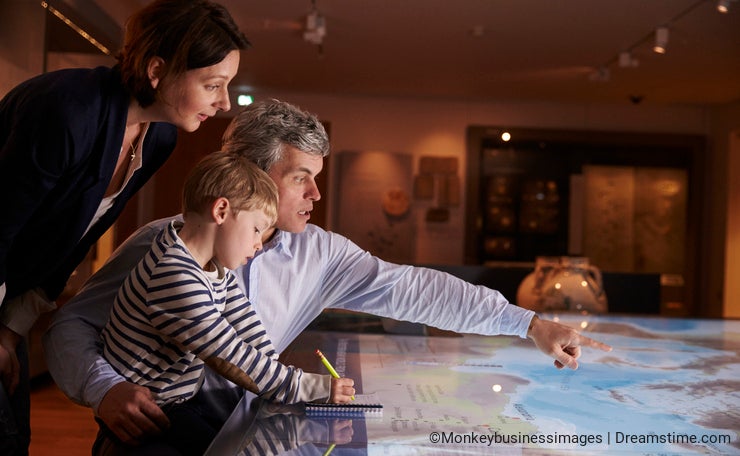 Now, if you have your own tips about great museums in your country, who offer free virtual tours, let me know in the comments below and maybe we'll update this list and make it huge, so that more of our fellow readers can benefit from it.
Photo credits:
Dmitry Marchenko
,
Wessel Cirkel
,
In Sung Choi
,
Ajv123ajv
,
Aliaksandr Kazlou
,
Andrey Omelyanchuk
,
Jon Bilous
,
Mira Agron
,
Roman Knertser
,
Carafoto
,
Cateyeperspective
,
Claudiodivizia
,
Coralimages2020
,
Dan Breckwoldt
,
Delgado63
,
Viorel Dudau
,
F11photo
,
Hgl428
,
Peter Hoeks
,
Imagoinsulae
,
Emmanuel Mathez
,
Jan Kranendonk
,
Joe1971
,
Chon Kit Leong
,
Kmiragaya
,
Madrabothair
,
Makenzie Newman
,
Milan Gonda
,
Monkey Business Images
,
Palinchak
,
Paul Prescott
,
Rajan Singh
,
Richardt777
,
S4svisuals
,
Saiko3p
,
Sean Pavone
,
Seventyfourimages
,
Vsevolod Sahnovsky
,
Skilleddesigner
,
Sorin Colac
,
Stelya
,
Tinamou
,
Wing Travelling
,
Zts
.