6 Tips for better street photography
Street photography is a beautiful and spontaneous genre of the photographic art which can tell many stories within a single shot. I hope that these few tips, that I share in this article, will be of help to any beginner out there.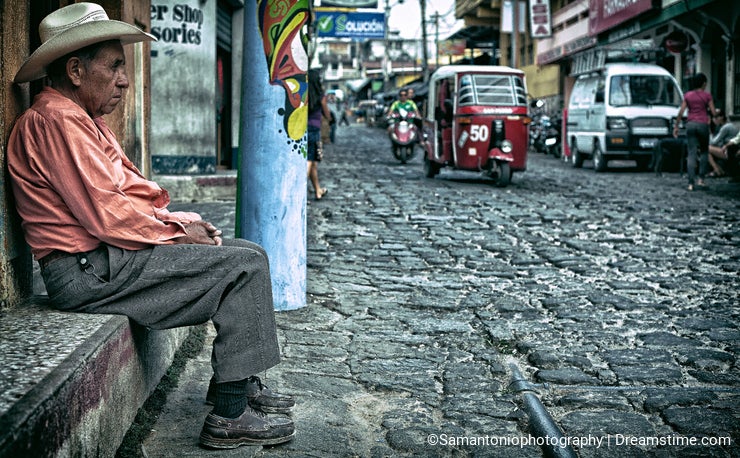 1. Use layering to strengthen your composition
Layering is the process of capturing an image where various subjects are located at different planes within the same photograph. As you know a wide aperture provides a shallow depth of field, that aims to distinctly separate the object on focus from its background. In street photography, the approach is quite different because we are trying to create images with depth and layers. Quite often, it's precisely in the background that unexpected opportunities and objects appear that ultimately enhance the overall composition. Shooting people behind windows, store fronts facades, mesh fences or any other transparent barrier will offer such an opportunity to use this technique and further lead to an interesting visual change to the objects behind it. Weather conditions such as fog, mist, rain or snow fall also provide excellent ground to achieve this goal.They work as natural layers. Instead of being afraid of the bad weather, take advantage of it at every opportunity!

2. Play with the light
In the beginning and in the end of the day, the elements of the city environment cast harsh deep shadows, which could be a good foundation for your general composition. Don't miss the effects that any reflective surfaces such as mirrors, metal constructions, glass facades, wet streets and water surfaces can provide. The bold contrast in such cases will work entirely in your favour.

3. Use prime lenses
In street photography, prime lenses have a few substantial advantages over zoom lenses. First, they are relatively lighter and unnoticeable and give you the ability to react faster in certain situations. Also, that means reducing the total weight of the gear that you have to carry with you. Further, fixed focal length does make the shooting process far more spontaneous and unconstrained, which in turn gives you the freedom to think about the shot more and forces you to be more creative. In some cases, zoom lenses could considerably slow you down when you are trying to pre-composed and trying to find the optimal focal length.

4. Learn how to make an eye contact
Many photographers find it difficult to make eye contact with the absolute strangers who just happen to be passing by. However, we have to admit that this is a wonderful way to achieve a highly impactful image. A simple technique you can use is called "shooting through". In most such cases, the people who are in your shot don't even suspect you are taking a picture of them, especially those people who are moving, walking or going somewhere. Still, if you feel uncomfortable doing this, you can easily mask the process by continuing to take photos even after the stranger has left the frame. In most cases you will notice you will have achieved an eye contact even if the person doesn't know you taking a picture of them. Of course, you won't even need this technique if you have great social skills.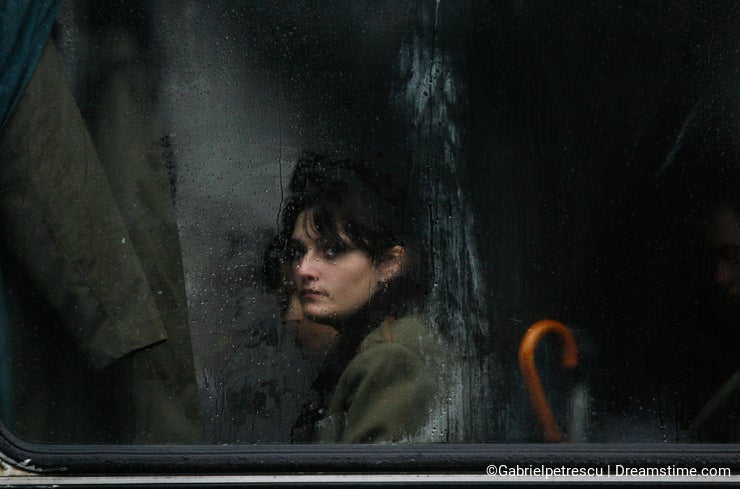 5. Be patient
The ability to react quickly in any given situation is key for your success with street photography. Nevertheless, if you are a beginner, framing your shot and waiting for the right moment is always a good idea. This can happen when an object enters your frame. The opportunities are truly unlimited and the result are always unexpected. The dynamics of the urban environment provides countless varieties of compositions.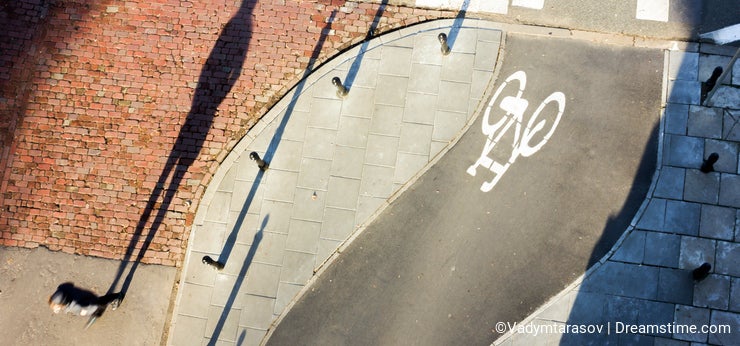 6. Have fun
This is the key to any other forms of photography - make it a completely enjoyable experience. Don't be trapped by strict rules and dogma! All of the above are simply suggestions for more general directions you can take with street photography.
Create your own style, travel, observe and have fun !
Photo credits: Gabriel Petrescu, Grigor Atanasov, Maya Kovacheva Photography, Mihai Coman, Sam Antonio, Vadym Tarasov.