7 Tools for Creating Pixel Art
Advances in media resolution usually makes smaller and older formats and styles obsolete. However in the age of 4k and megapixels, pixel art is in fashion again. For various reasons not limited to just retro looks, pixel art is in demand. Let's take a look at 7 tools that can get you started with creating pixel art.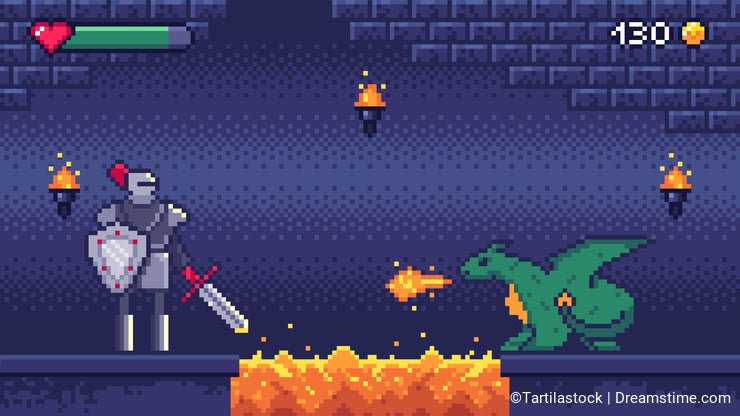 1. GIMP: You read it right! GIMP may be a full fledged photoshop like tool with all the advanced functions but it can be set up to be a great pixel art editor. Setting up GIMP to be a pixel editor is easy. You can float the toolbars in GIMP, close the ones that are irrelevant to pixel editing. You ideally will be using pencil and eraser tool with those set to full hardness. Set the pencil and eraser to 100% opacity. You will also need to set some preferences like marquee, scale, rotate etc to zero threshold. If you search for "setting GIMP for pixel editing" you will find many guides for this.
2. Pixilart: I found this online tool pixilart.com showing at top in search for tools and rightly so. It is quite an easy online tool that works on all platforms and is completely online. As a result, there is no installation on local machine but the caveat is that you always need internet connection. The tool is quite easy to use and the default setup is not bad at all. You can download your images once done. I did find that you may not always be able to save your work if you use it for too long in one go, but regular pixel editing is not a problem. Templates for common projects like favicons etc are readily available while making a new file.
3. GrafX2: Available for Windows, Older macs and linux, this tool has not been updated since ages. The editor is a true old world pixel editor and has all the basic features that one needs to make their pixel art. Because it does not enjoy regular version updates, it is simple yet true to pixel editing heritage. It's good enough for your attention. And yes, it does feature layers and has gif editing.
4. Photoshop: Just like GIMP, you can set photoshop up for pixel editing. Although it requires more effort than GIMP to set up, its something that current photoshop users will be comfortable with. Once the setup is done you can save the GUI layout with a preset name and switch to pixel editing when you want. Similarly you need to make changes like maximum hardness and 0 opacity for your tools. You need to use pencil and eraser. You can also save templates for common pixel sizes to enable quick start with your projects.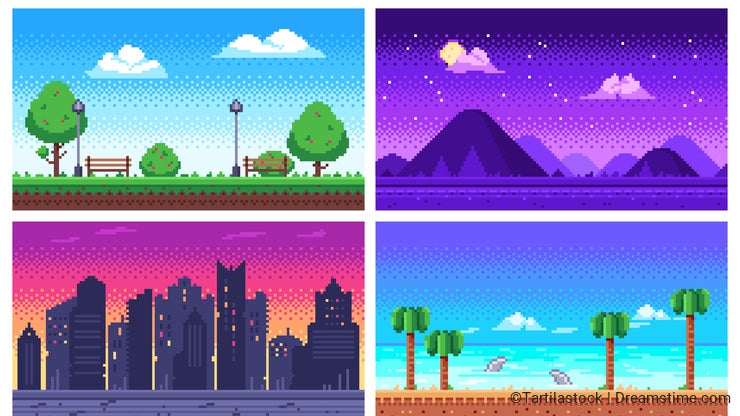 5. Pro Motion NG: This is a professional tool for pixel art and animations. It contains very powerful features like tile maps, onion skinning, layers, endless tiling, grids, extended color palette, constraints engine and pen pressure support amongst others. A huge list of features is available for full version while the free version is limited in its abilities but still enable basic pixel editing.
6. Aseprite: A clean, old world interface with some powerful features like Shading, tiling, animations, layers, onion skinning, palette control, alpha channel control, shading, sprite rotation and many more. A very nice addition i find in this software is blending mode in layers that works just like photoshop. The software costs around $15 as of this writing and available for windows, mac and ubuntu. There is a trial version if you like.
7. Piskel: Another online tool that is quick to load with basic features that lets you create quickly. There are layers, transform and color palettes importer. You can import .piskel files that you have saved, load regular images or even GIFs to edit in this browser based cross platform editor. I think it is worth trying if you do not want anything installed on your computer. Of course you would need a live internet connection to use this tool.
So those were the 7 pixel editing tools that I found in my hunt for a good pixel editor. You may try and see which one fits you needs. Do leave your comments with a mention of the tool that you may be using yourself
Photo credits: Tartilastock.