7 Ways to Safely Celebrate Halloween This Year
While Halloween is still firmly on the calendar this year, unfortunately, we are still in the midst of a pandemic, meaning celebrations will look a little different this year. Usual staples such as trick-or-treating and costume parties will have to be tweaked, and parents will have to get creative to make sure kids enjoy this special day.
With that in mind, we've compiled a list of the seven best ideas for celebrating Halloween safely this year to share with you. So, without wasting any more time, let's get into the best ideas for safely getting your spook on in 2020!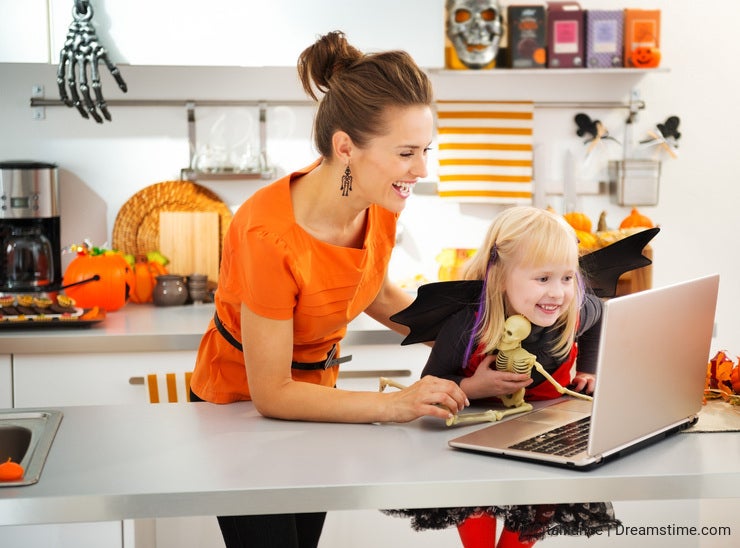 1. Zoom Costume Party
Most of us have gotten pretty used to Zoom these days, whether it's for weekly family trivia night or work purposes. Halloween will prove no different, and Zoom may have to come to the rescue once again! With large indoor gatherings not a good idea at the moment, here's no reason why you can't get you and your friends together for a virtual version!
You could award prizes for the best-dressed attendees and create a playlist for your virtual guests to dance along to. Or, if you want to get really into the spirit, you could take it in turns to tell ghost stories to each other!

2. Go All Out on House Decorations!
This Halloween is going to be like no other before it. So, to make it feel extra special for the younger ones among us, it might be a good idea to go all out on the house decorations to make up for the lack of a party or trick-or-treating.
That doesn't necessarily mean you have to raid your local store for props and decorations. In fact, it's a great idea to sit down with the kids and get them involved in making their own DIY decorations. Not only will they get a tremendous sense of achievement, but it'll help to soften the blow of anything they might be missing out on.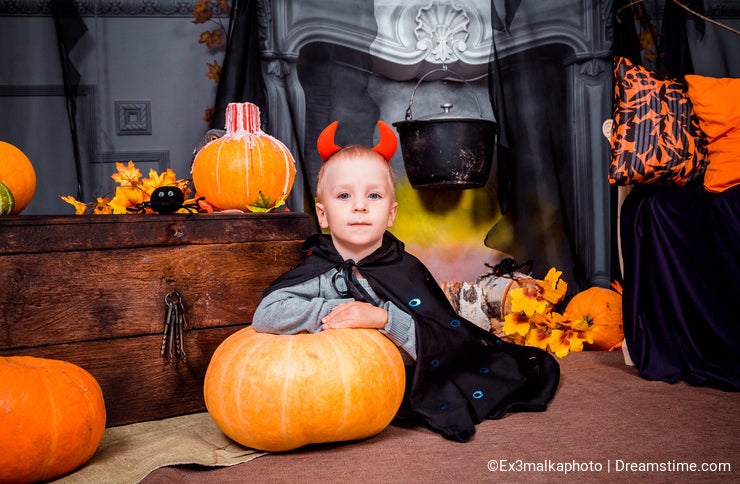 3. Costume Parade and Photo Shoot
For many little ones, Halloween's thrill is as much about dressing up into a spooky costume as anything else. Given that you might be making some hefty savings on buying candy for other trick-or-treaters and canceling your usual annual Halloween party this year, you might be able to splurge a little more on a range of Halloween costumes.
You can then do a parade or catwalk to let your children show off their fantastic array of spooky characters. Why not then round off the evening with a photoshoot of each costume as a family together? You can use the photos to capture and commemorate what will be a (hopefully) unique Halloween to look back on in upcoming, more typical years.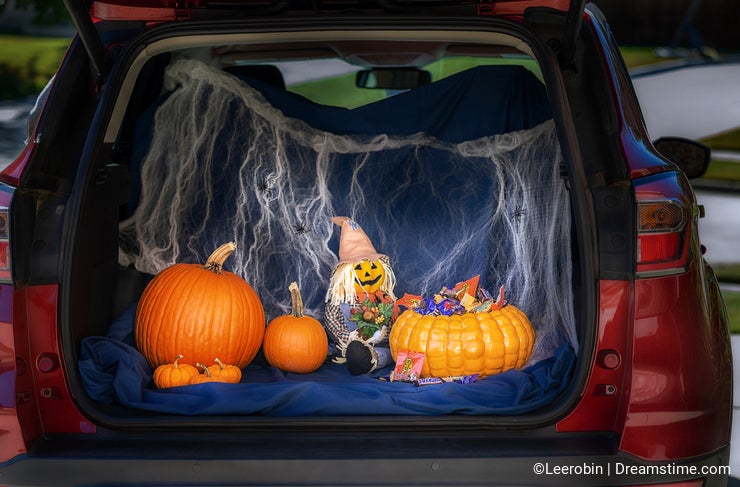 4. Trunk-or-Treating
Trick-or-treating never looked so safe! In a world where home visits might not be on the menu, trunk-or-treating offers kids the same thrill of roaming around in their costumes while collecting candy.
The premise is exactly as it sounds. Parents line up a series of socially-distanced vehicles, decorate the trunk, and safely distribute candy to their spooky visitors. You can set up a trunk-or-treat event in your neighborhood or get permission from a local organization with a large parking lot, such as a school or a church.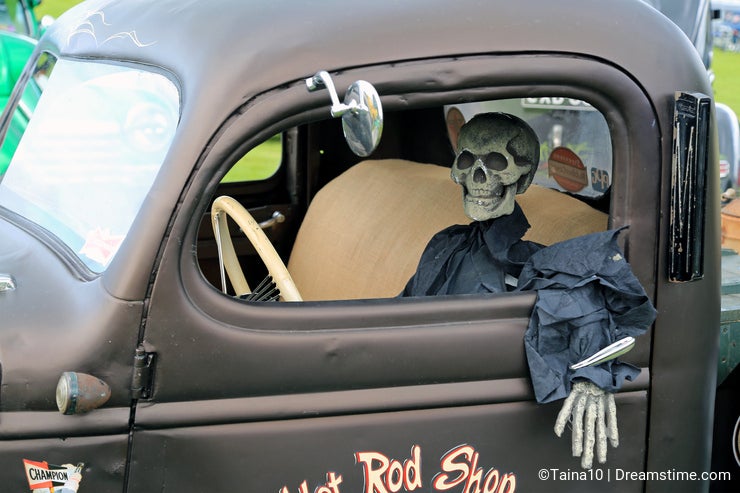 5. Drive-thru Haunted House
As if the drive-thru cinema's resurgence wasn't enough, event organizers across the country are putting on performances of a lifetime with contact-free drive-thru haunted house. Imagine coming across a zombie bride slowly trudging towards your vehicle, or perhaps a shadowy figure who shares an uncanny resemblance to the Grim Reaper!
If that sounds like an activity to get your adrenaline pumping, then look online for an event near you. Some of these performances are tailored to adults, whereas others are aimed specifically at the family market. So do some research before committing to the fright of your life!
6. Candy Grave Yard
As part of our second suggestion, you could set up a really cool concept in your backyard. You could decorate your lawn or garden area with tombstones and other spooky props for your little ones to navigate and collect prizes and treats along the way.
Creating this setup would be an excellent alternative way to celebrate Halloween as a family if you happen to live in a location that is currently severely affected by the virus, and face-to-face events are not a possibility.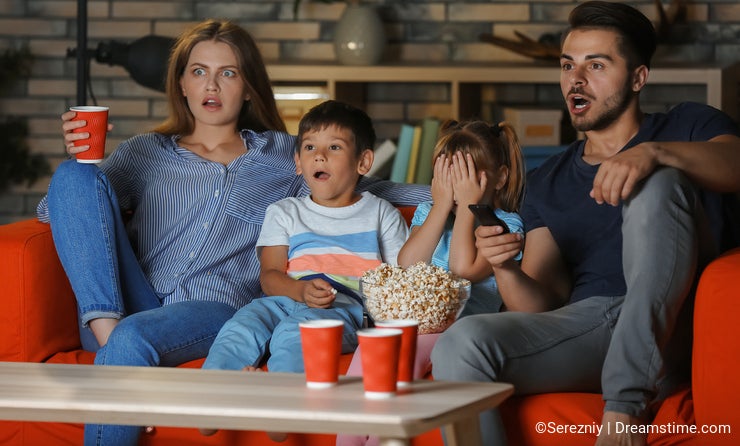 7. Halloween Movie Marathon
Whether you're an adult that wants to get in the spirit without necessary dressing up, or you're hunkering down as a family, a Halloween movie marathon could prove an excellent way to pass the evening.
Of course, there are the synonymous Halloween movies to make your way through (there are soon to be 13 to choose from!), or you could go for something a little more child-friendly with Goosebumps, Hocus Pocus, or even the dozens of Simpsons Halloween specials. You could even set up a projector in the backyard and sit outside to really get in the spooky spirit!
Halloween is undoubtedly going to be different this year, but that doesn't mean you and your children can't have a little fun!
Photo credits: Andreaobzerova, Citalliance, Alyona Buravtsova, Leerobin, Robert Crum, Serezniy, Taina Sohlman.