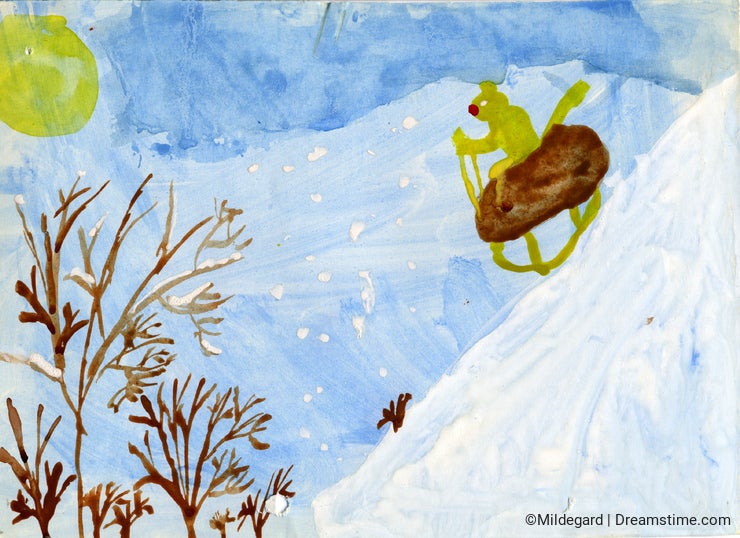 You know, it's true. Remember yourself as a child - you were an artist, undoubtedly. You used to draw, to paint, to make applications, plasticine sculptures, etc...
I wonded where all this go when most people grow up... All we were artists before.
So maybe it would be a good idea to find some of your child artwork, scan it and upload to DT.
These pictures can be used by desighners in many ways, and besides they can be very inspiring.