America's Dog: the shelter pet!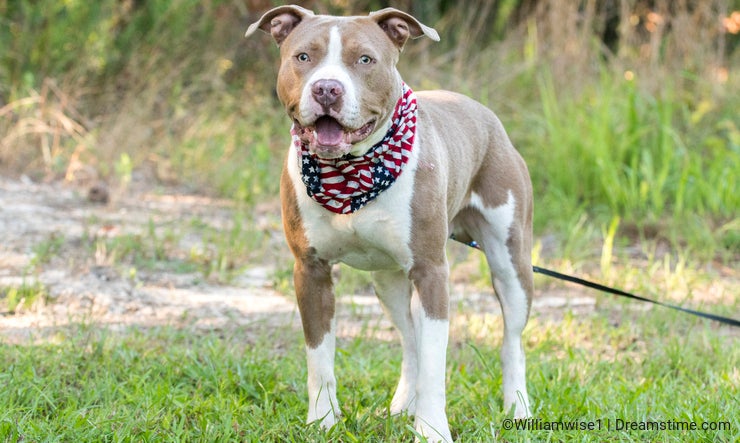 Many people carry biases against certain breeds of dogs. It seems the American Pitbull Terrier always manages to make the news for a bite or an attack. While there are problem dogs within every breed, not every dog within a breed is a problem dog.
"Watts" was a handsome Pitbull dog that came into the animal shelter on June 26, 2019. When his hold expired and no owner came looking for him, it was time to find him a new home. After doing well on an interaction with another dog, it was outside for some glamour shots.
Part of my job as an animal shelter photographer and rescue coordinator is to overcome those prejudices people might have against a particular pet. One look at Watts' cheekbones and wide head and many click off his adoption page. But something as simple as a bandana can help soften an image. And with the Independence Day holiday coming up on July 4th in America, why not a patriotic American Flag Bandana!
With so many dogs in America's animal shelters, do your patriotic duty and adopt a dog like "Watts" for the Fourth of July!!!!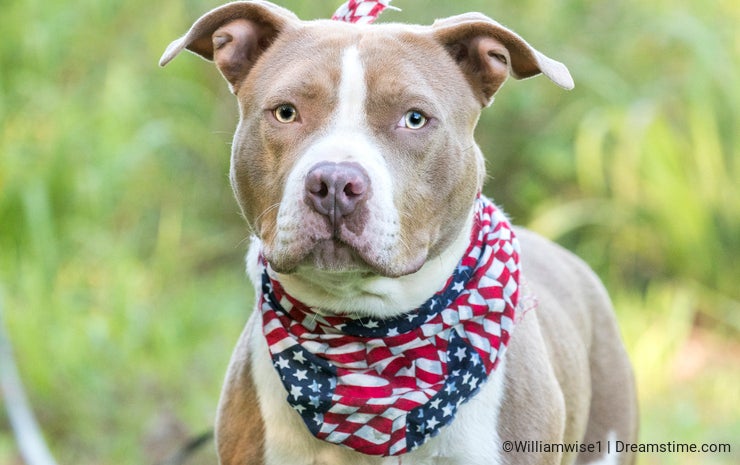 Photo credits: William Wise.