Another first of many
Months ago I wrote my first article and published it on Dreamstime. I titled it "First of Many", this is where I told my story about my first time experience to travel outside my home country. What I see, how I feel and how it affects me, that's what it's all about. But I realized that the title I choose does not only fits my story of travelling, there was actually another first for me on that article, it's my first blog! published on this kind of platform. And just like how amazing the first travel on a foreign land is, writing that article is the same for me. I have never joined school newspapers or any organization of that kind back when I'm still studying nor after getting a job. I used to write only on my personal journals, notes and diaries.
I write whenever I'm happy, sad or just feel like writing, and only for myself to read and look back when I needed. I didn't think of writing something that I will publish and be read by anyone, not anyone but me or only those who are dear to me. Maybe because I'm not confident enough, I know that I'm not good at this, my grammar may not be correct, my words may not be appropriate, or my writing may not be appreciated. But during that time my heart is filled with so much happiness, it's overflowing that I wanted it to share it to anyone… and I wrote about it, my joys, my excitement. I feel that I needed it to release those emotions or else what's inside me is just there, only I can feel it, it's just there until it's gone. And happiness is meant to be shared, it's not something for us to keep for ourselves alone, I believe. It's like scattering seeds of beautiful flowers.
I hope that you too can share your thoughts, your joys, or even sorrows. Let your emotions be free, may it be writing about it on your journal, telling someone you're comfortable sharing your stories with, expressing it through art, photography or whatever your passion is.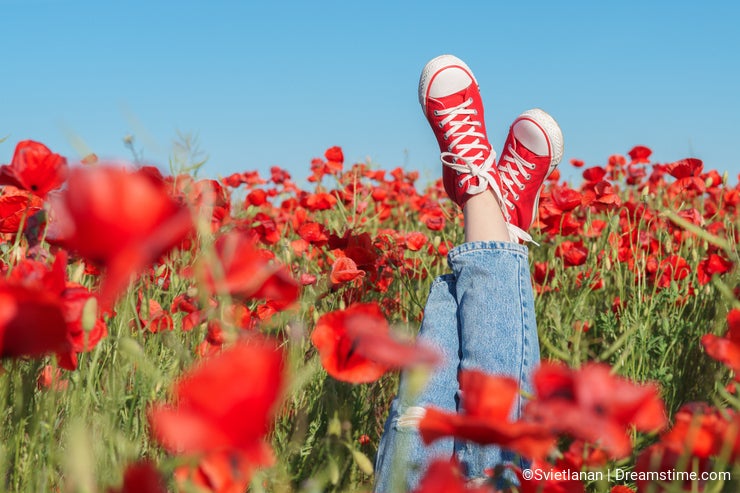 Express what's inside you, and I'm sure you'll feel a little lighter during the times when you feel heavy and your joy will multiply when you let it free.
Photo credits: Neydtstock, Svietlanan.