Arborek, The Raja Ampat Popular Touristic Village
If you still didn't know where is Raja Ampat, it would be good to check out my previous article.
So, this village located in an island with the same name, the Arborek Island. The island is still at Meos Mansar Region. I was so stunned by the number of tourists here and also of how clean the village was (well, it is uncommon to have clean village or city in Papua, we have such a big problem with the waste management).

We came there with a rented boat so that we were able to travel around. Nevertheless, there is transportation (long boat) to Arborek from Waisai, in fact I have read that even the transportation to Arborek from Sorong is available. Arborek is so magnificent. White sand beach, crystal blue water alike the clear blue sky, what a view…

This village is one of the villages which is currently in development to be an ecotourism destination in Raja Ampat District. Various handicrafts are made here by the local people. Those crafts are sold with an affordable price as souvenirs.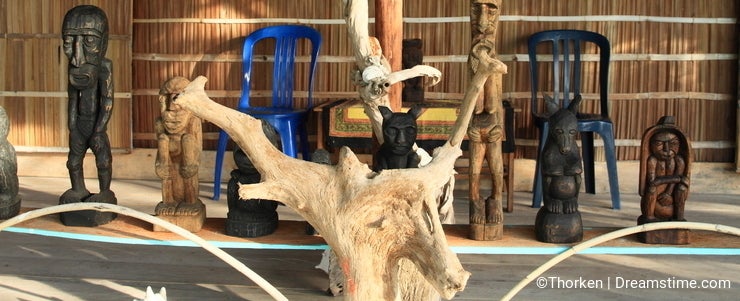 It is not surprising why there are lots of tourists coming and perpetuating the atmosphere in photography and tagging it as one of the must seen destination in Raja Ampat on their travel blog. In my opinion, the existence of Arborek is like a cultural museum of Raja Ampat, Papua. I was so impressed with the development and how gracious and friendly the people are.

We had the opportunity to watch a dancing group consists of kids practicing their traditional dance. How they waved their hands and tiptoed their feet gave me such an imagination of birds.
Those are several pictures from the village, they have cool shacks by the sea.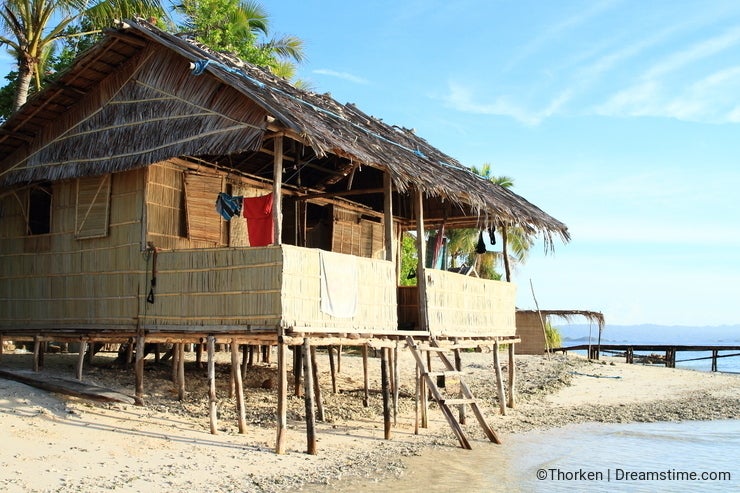 We stayed for a night at the village then left in the early morning. Then we saw group of Manta Ray feeding in Manta Point. Unfortunately, the time was too short for us to be able to take the underwater pictures. Here I have the picture seen from the surface.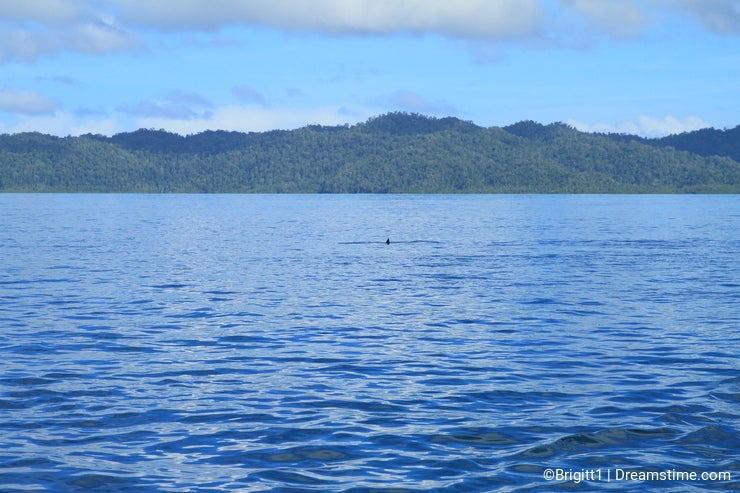 For the full story, check out my web.
Photo credits: Insos Kampung, Petr Zamecnik.