Art nouveau architecture
Art nouveau, secession, jugendstil. The next stop of Bwagner Tours. Art was always part of the mankind, I think, this is, what really makes us different from animals. From early on, humans decorated their caves, their clothes, then called the greatest artists to build and decorate palaces and churches. But this is the era when - thanks to the industry - it moved into the homes of the common man. Companies, that even in our days work, made it happen. Thonet and Tiffany with their products, Moët et Chandon or Nestlé by ordering advertising posters fom Alphonse Mucha. It succesfully (re)shaped most cities of Europe.
A few examples from Vienna:
The Secession Building
The Otto Wagner House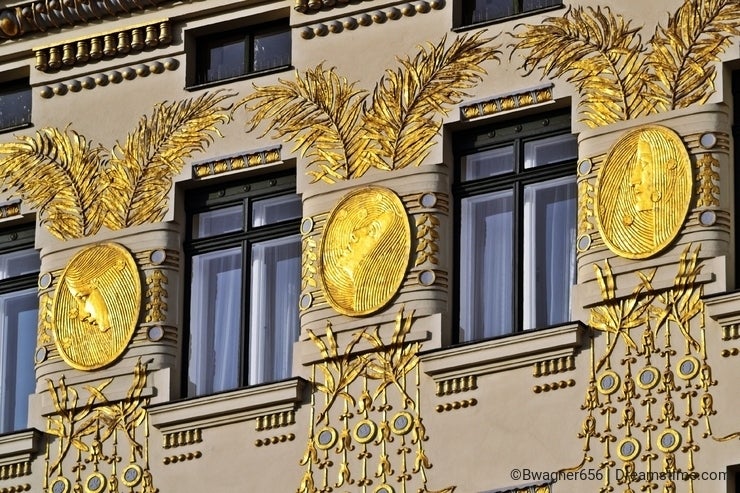 The church in the central cementery
There are so much more... The Anker clock, the church Am Steinhof, the Majolika House next to the Otto Wagner House, The Otto Wagner Pavilon... I could go on forever.
Now, traveling East, there is another company bound to this era. Without Zsolnay, the Hungarian Art nouveau (or Alföld secession) would not exist. Besides china figures and tableware, Zsolnay produced literally everything. Water closets, masonry heaters, crucibles for apothecaries and tiles and rooftiles.
As you see, this was a bit different from the Viennese Jugendstil:
Budapest, Museum for applied arts: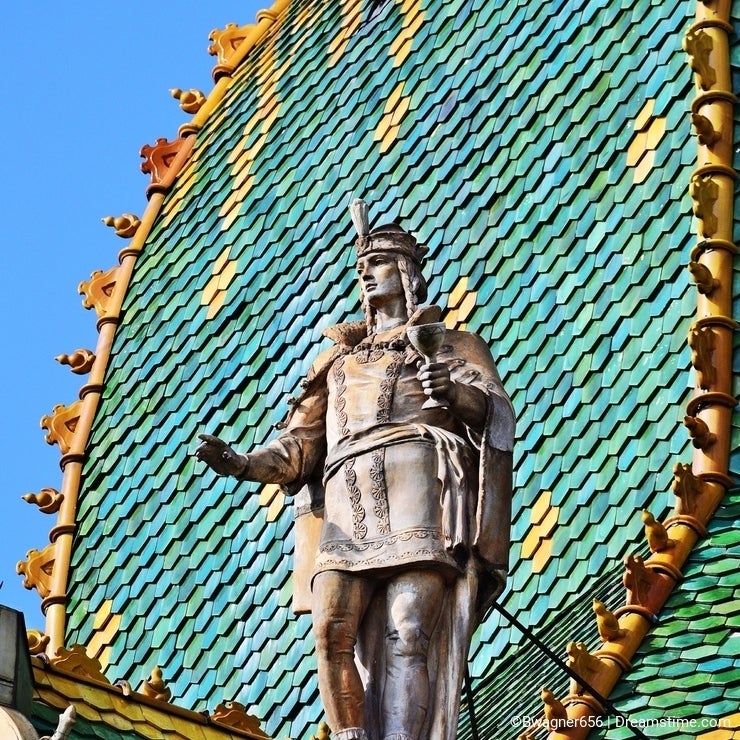 Raichle Palace, home of the architect Ferenc Raichle in Subotica, Serbia
Synagogue in Subotica, Serbia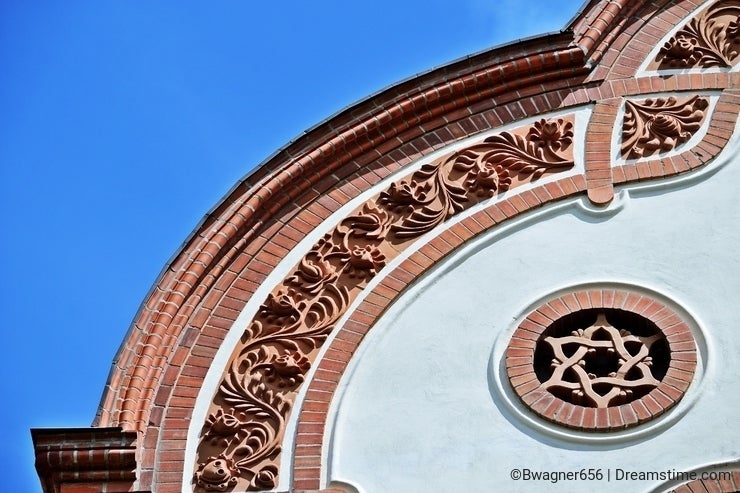 Photo credits: Bettina Wagner.