Art and Photography
A recent conversation with a photographic colleague brought up an interesting topic. What do you see as art in your photography? My answer was everything. How did I come to this conclusion? The photography medium has been described as documentary, but I beg to differ.
A few years ago I was lucky enough to become acquainted with an artist who helped me shape my way of looking at my craft. He asked me once where I saw art in the world and I listed a few examples, to which he said yes, you are right, then he corrected me by saying art was everywhere and in everything. A bold statement, I thought. As he explained his point of view I realized how right he was. Art is all around us, only to be seen and drawn out by the artist. I started looking at my photography in a very different way. Nature photography took on a whole new meaning to me, as well as my studio work. Let me put a few examples in front of you to explain further.
Art in nature: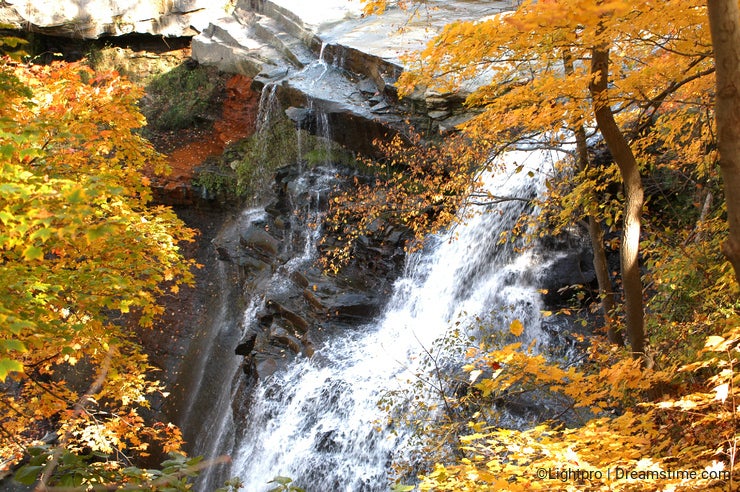 A simple photograph of a waterfall in Ohio, The color harmony and framing of the subject by the trees is created by nature. All I did to bring out the art in this image was pick a point of view and angle that accented what was already there. By the way, to get the full impact of what I am explaining, please view these images in their full version.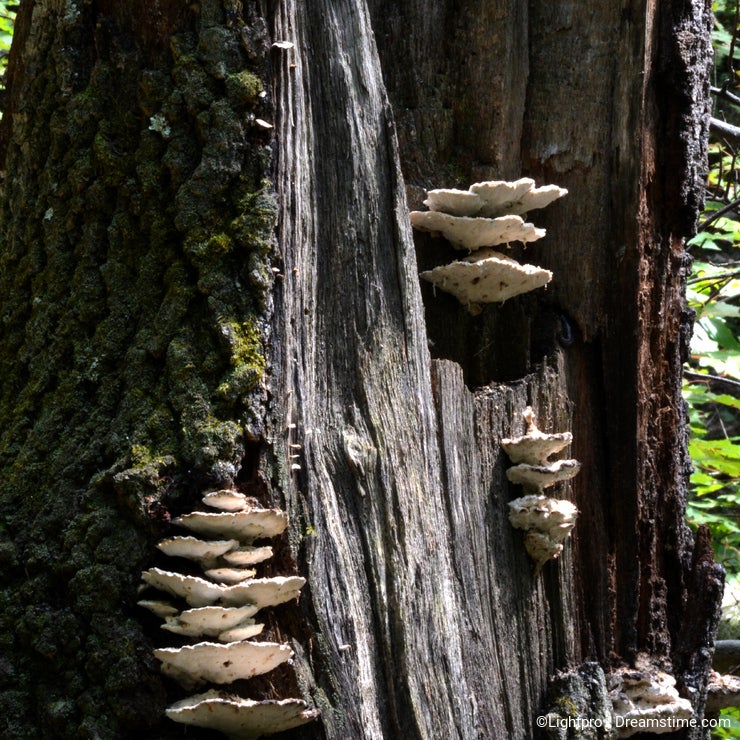 this image is cropped vertical and definitely needs to be viewed in full version. The image, when viewed as a photograph instead of art is ordinary, but please look deeper. Find the eerie image of a distorted face in the tree. A spooky image with a mewing that goes deeper with a more subjective viewing.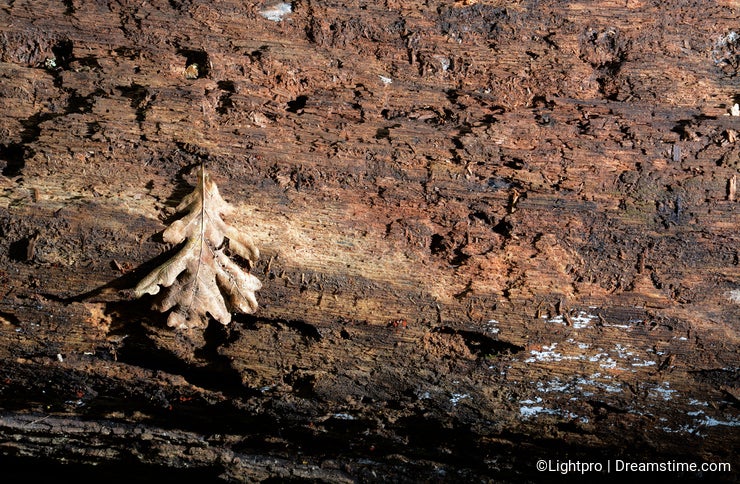 A leaf on a log, nothing spectacular, but think of the contrast of the two, both dead and rotting and both from the same source. Two different textures contrasting each other. Add to that the question what is holding the leaf on the log? As you think about the image and look deeper a new meaning will come to you.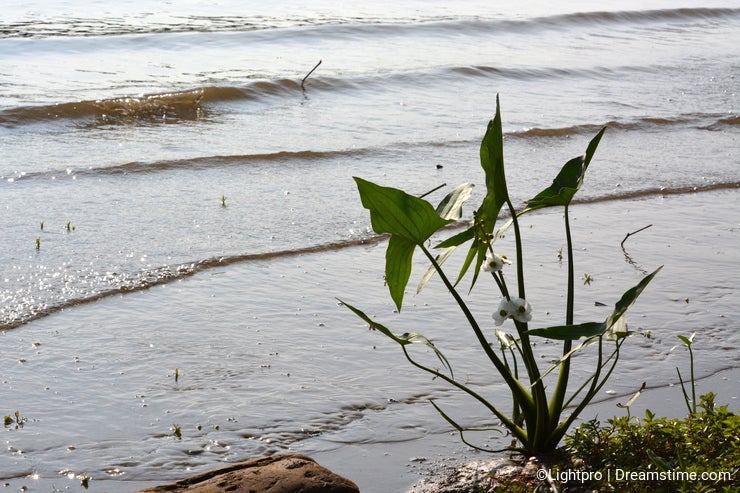 A plant next to a river. A small plant and a very large river. Consider the struggle of the pant not to be washed away, holding onto its life by a tiny root system, battling to hold its ground while the river waves ad current work to dislodge it.
Art with people in nature:

Pleasing enough, relaxing, almost makes you wish you were there. An early morning sunrise image that explores feelings more than situations. Look at the image and imagine the sounds of the surf, the smell of the salt air and the majesty of a sunrise at the golden hour over the Atlantic. Are you seeing a pattern yet?
Man made art: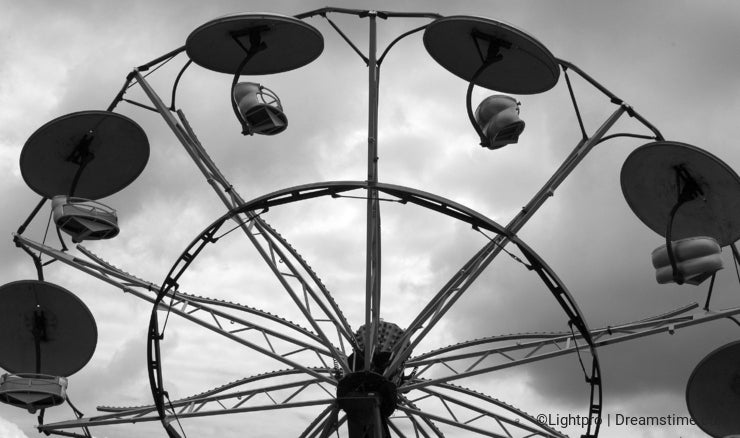 A must see in the full version. A carnival ride against an ominous sky makes for an eerie feeling. Maybe a haunted ride or a scene from a horror movie. Imagination creates the art in the image.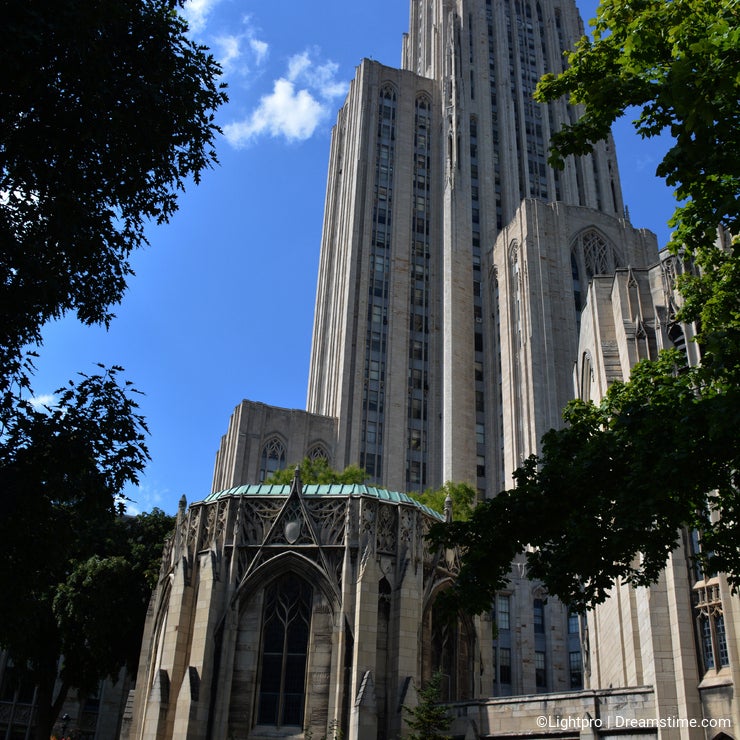 A vertical image, Please view in full. Architecture at its grandest. A small chapel in front of a cathedral. The art is in the grandeur of the on building while the smaller, more ornate building holds its own. It takes some thought to look deeper, but the elements of art are in the image.
This gravestone tells an amazing story. The stone carving of a woman draped over and weeping over her husband's grave. Feel the emotions of her grief. Look into the wide open eyes and imagine the terror she feels as the only thing that keeps her from being homeless in a very hard world now lays cold in the grave. This grave is 150 years old so you have to take yourself back in time to understand the image. Add the fact that someone still remembers her and her family as evident by the flowers on the headstone.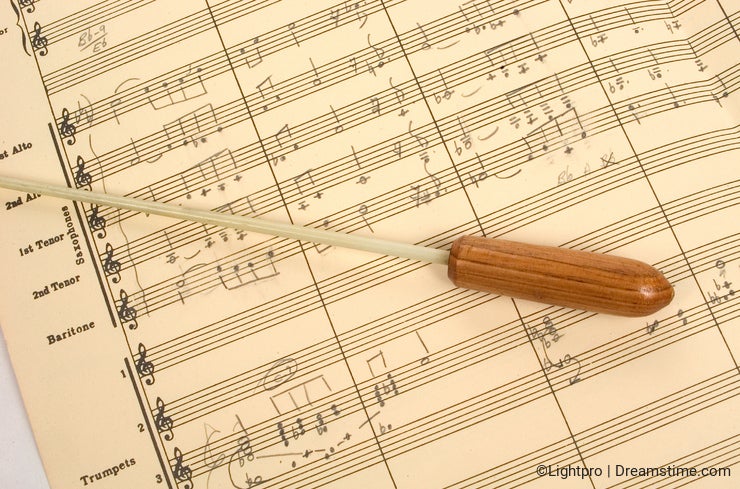 Studio image of music and a conductor's baton. Self explanatory. Art in music, with art in photography. The conductor's baton implies interpretation, which is what this article is all about. You see what you want to in any image or piece of art. It is completely subjective. My friend the artist never titles his art for fear it will influence the observer in his interpretation, limiting the art. He feels art has no limit and should never be influenced by suggestions of what to look for in the piece. He is right in many ways. Everyone sees something different in his art. Photography is the same.
I challenge you to study your work and look for what you are projecting as the meaning in your work. View it more deeply and with more passion. Imagine the story behind the work and you will create a more meaningful experience for the viewer.
Good luck with your next creation in this wonderful, artistic medium!
Photo credits: David Coleman.