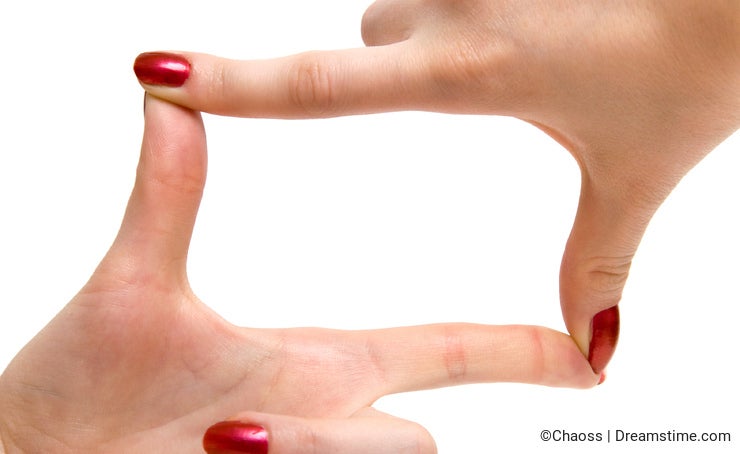 As if there weren't enough things to think about, I recently started thinking about yet another aspect (pun intended) of stock photography: aspect ratio. I got a compact camera this Christmas and discovered that it was 4:3, rather than 3:2 as I'm used to with a DSLR. This has more impact than I would have thought:
1. Taking pictures. I find myself taking a lot more photos in the 'landscape' orientation rather than 'portrait'. When taking photos of people I find the SLR ratio too wide unless you want lots of background (environmental portraits, etc.).
2. Cropping. I find that I crop some photos down to a more square format for stock photography. Ellen Boughn pointed out in one of her blogs that a square format optimizes the use of the thumbnail enlargement. You get 100% use of the enlarged view when using a square. This comes at the cost of resolution, though. With the 4:3 ratio you are only losing 1/4 of the resolution, compared to 1/3 with the 3:2 format. This may mean the difference of an extra price category depending on the megapixels of your camera. My shot of the top of a camera below is an example of cropping to fit a square...
3. Space. The more square format seems to leave more room around things compared to the 3:2 format. This probably helps designers as they have a bit more room for copy space or just to crop out to fit a layout.
4. Printing. On a personal level the 4:3 format comes closer to matching a 5x7 or 8x10 print with less cropping. You get more of the original resolution when cropping to fit a standard print format. While that is of course not true in the standard 4x6 print size, that only tends to get used for 4x6" prints - the smallest size which doesn't need any extra resolution.
5. Pet peeve. Why do photo frames always seem to come in a 16:9 ratio? Arg!
It is another thing to consider when purchasing a camera, even at the SLR level (Olympus is 4:3).
Feel free to chime in on your favorite aspect ratio to shoot pictures!