Atlanterhavsveien
I love Norway and every year I try to learn a little bit more about this country. This year I started with, I think the most popular tourist route – Atlanterhavsveien - the Atlantic Road, which winds its way over smooth rocky islets.
I will never forget the morning with the beautiful sunrise with incredible blaze of colour between the clouds and water … It was about 4 o'clock in the morning. I jumped out of my car to take photos, but at the same moment I felt something biting every piece of my body … so I jumped back to the car and the photos I took aren't good enough for dreamstime. But I took others – also beautiful...
I was impressed haw the rising sun can paint the bridge…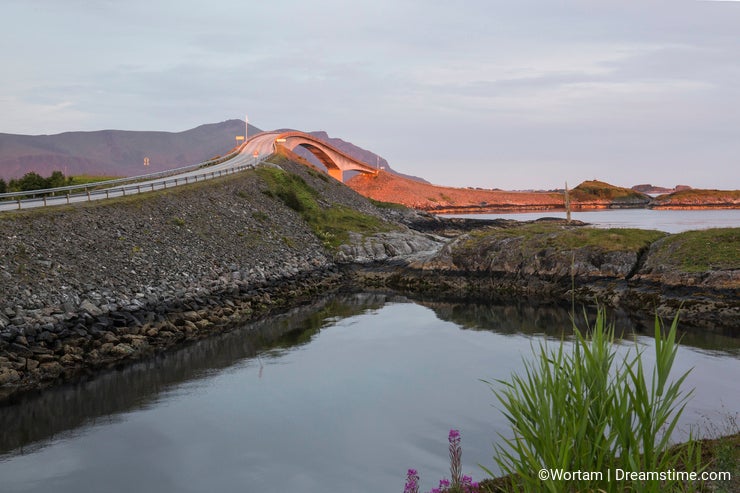 Photo credits: Agata Anna Mazurkiewicz.