Hi Dreamstimers, here I am again. Although I have never experienced food photography, that's a thing a feel attracted from.
All begun when a friend of mine started his business in growing plants and selling his own products as typical here nearby. He is a passionate photographer and told me: that's a good way to attract buyers and clients, to have a decent picture illustrating what you produce and sell.
Here I am using some of your pictures, that I find very near to my concept.
I started searching for ideas for my friend's usabiliy, but he found best to use his own products and his own camera to show clients what he did.
So I thought about this and wanted to share with you...
He started taking pictures of his own products singularly, but this didn't like the clients so much... they wanted MORE! And so... he gave more: THE FOOD BLOGGING!
He started taking a bowl and cooking... yes, cooking his own products with recipes found in the tradition... but with a touch of new and modern.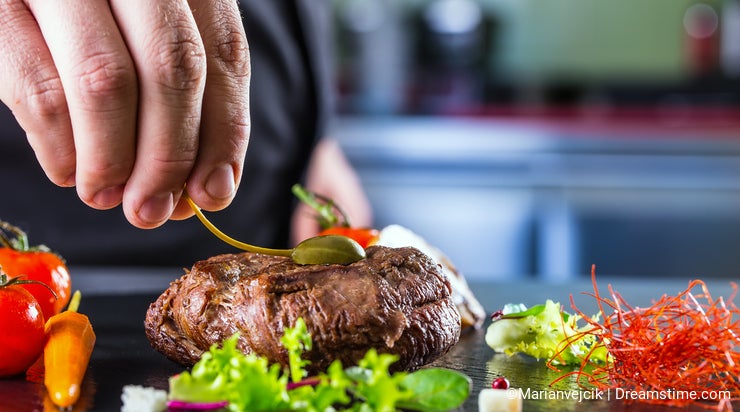 Now believe me, he is not a chef or an executive chef or nothing else... what jumped out was literally stunning. He put prints of his own pictures on the store wall and outside... but that pictures were no ordinary food... something special! You would be surprised someone asked him to be their "food counselor" or something that is equal to someone giving tips on how to build an attractive plate to satisfy not only client's taste but also client's sight.
And here on DT I found something similar to what he did: and I think that could be a great idea for great photographers with cooking passion and maybe good fortune.