Beautiful blue summer flowers.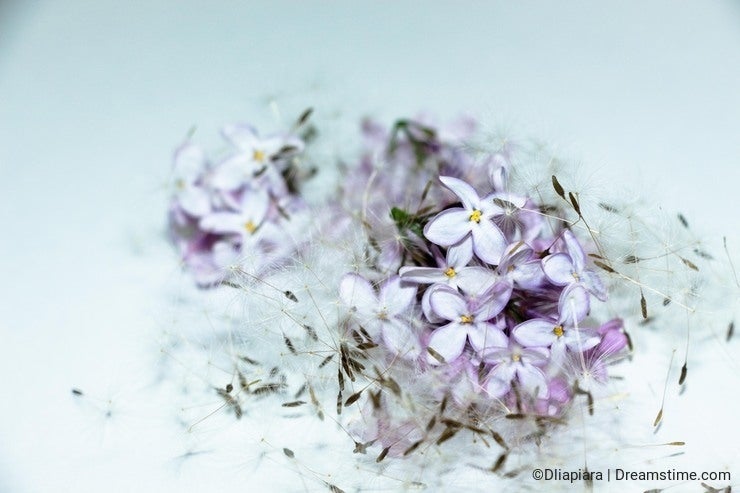 These summer flowers are often found in our region. They are called lilacs. Their color and variety is impressive. To highlight their delicate color I made a photo on a white background and added some seeds of dandelions. The seeds of dandelion symbolize and associate ease so easily flying in the wind. Combination of this realized a certain picture - as if the flowers lie under a light blanket.
Photo credits: Alexei Rudenko.