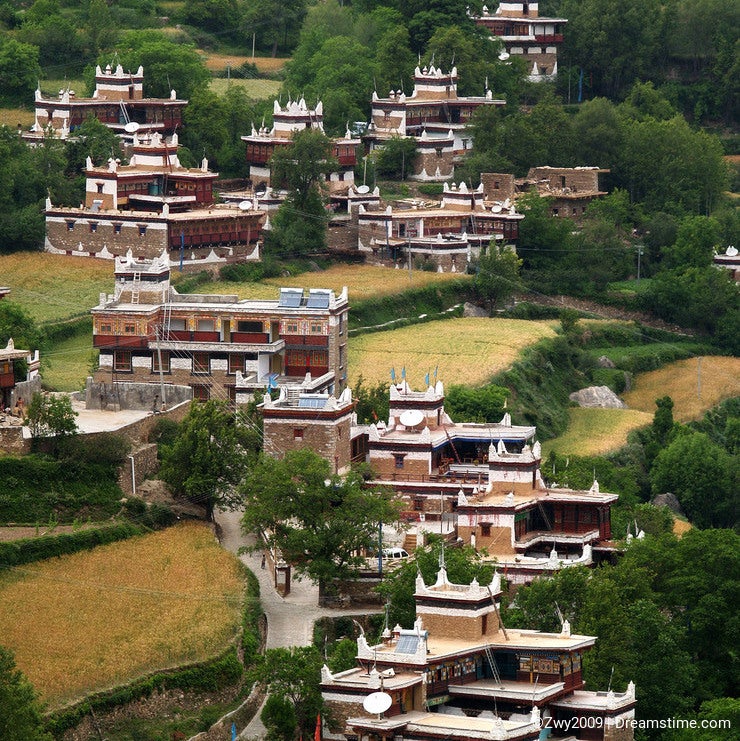 These photo made on Si Chuan province. Before I went to there, I always think Tibetan people only live in Tibet, actually, Si Chuan, Yu Nan, Qing Hai also have Tibetan people.
Because of Tibetan people live in a huge area, almost same with more than a half of Europe, their house much difference. The people in Si Chuan like use white to decorate, but some area like red, somewher like orange. The climate of Si Chuan is much wet than in Tibet, so most of the house on photo have more than two floors, the first floor is used to breeds animals, second floor live people, the third floor or the roof used to airing & store grain. also is the religious place, some affluent family have the appropriative sutra recitation hall.
I still have others tibetan house on pending, which made on Yu Nan, if can be accepted, I will write the difference.
But wherever it in, chinese can distinguish it is tibetan house, they also have a lot in common and very beutiful ~