Best Do-It-Yourself Web Design Platforms for Photographers
The decision to build your own website can be a complicated one for photographers. The first choice to make is to decide your purpose of having one. Are you just looking for a way to share your photography in a more professional manner than on social media? Are you looking for a platform that provides a little added security like watermarks or disabling right-click downloads?
Maybe you want more flexibility on how images are organized and displayed to potential customers. Or maybe you are even looking into ways to generate new revenue opportunities by selling products and services directly to those clients. The motivating factors for creating your own web site are important in deciding which platform is right for you.
The choice of a web design platform you use is an even more important decision. Regardless of the site you choose, you will spend hours – sometimes days or weeks – designing and tweaking your design until it perfectly reflects your style and your business objectives. In most cases, it is impossible to transfer a design done on one sight to another – so choosing the wrong platform can be expensive in both time and money. And it is important to think about how your chosen platform will grow to support your evolving business needs.
So here are 7 of the Best Do It Yourself Web Design Platforms, with some pros and cons, to help you make the right decision for you with included links to show all the features and prices for each platform.
WordPress ( See Plan Prices and Features)
WordPress is probably best known as the platform of choice for bloggers, but they are also a DIY web design framework. The software is free to use at the entry level, but it does not provide a domain name or hosting services, so there will be costs associated with launching your web site design using their free services.
The main advantage of using WordPress is the large number of themes available for laying out and using your pages, especially if you upgrade to premium plans. The large number of application plug-ins current users are quite familiar with, including the free Dreamstime.com Plug-In, are supported in the advance plans as well making it easy to build and expand your website capabilities over time.
Wix ( See Plan Prices and Features)
Wix is one of the most popular web design platforms and offers a free entry point which includes the use of templates, unlimited pages and free hosting services. In fact, it is the large number of templates and Galleries available that makes this platform so popular among home based web designers.
But alas, the adage of you get what you pay for definitely applies here. The free version will let you publish a website, nothing more or less. All the great additional features like unique domain name, ad free pages, and app integration are only available in the premium packages. The highest level plans support eCommerce functions like marketing (logo builder and email marketing campaigns), storefronts, bookings management through Google and Eventbrite integration, etc; but it is still good value for the money and provides a flexible platform that can grow with your needs.
SmugMug (See Plan Prices and Features)
SmugMug was built for photographers wishing to monetize their art by selling prints and products in an integrated platform, and those who want a true eCommerce site will get the most out of using this platform.
There is no free plan, and the low cost basic plan is an affordable option for hosting images but does not provide a unique domain name. Upgrading to one of the premium plans turns on the full turnkey eCommerce capabilities that integrate fulfillment services on the back-end through partner sites and provides a platform to effortlessly offer prints and more to you customers.
Weebly ( See Plan Prices and Features)
Weebly is another site that offers an entry-level free plan with hosting services, and a path to grow to premium plans with richer functionality for marketing an eCommerce services.
Their biggest asset is the ease of use of the platform, from entry to premium levels. The professional theme templates are scaled to adapt well on mobile devices, and the user interface is intuitive to even the novice user.
On a side note, Weebly was bought by Square last year, so there will probably be some integration of the two platforms down the road, although that path hasn't been announced yet by the company.
SquareSpace ( See Plan Pricing and Features)
If WordPress and Wix were to have a baby, they would call it SquareSpace. Just look at the way it is marketed as THE platform of choice for blogs, portfolios and online stores. SquareSpace does not offer a free plan, so even the basic plan includes support for domain naming and professional web hosting services, as well as a rich selection of template and gallery layouts. Full eCommerce support is introduced in the next higher package levels.
Zenfolio ( See Plan Prices and Features)
Zenfolio is a platform built exclusively for photographers, and as such their support for gallery layout and design is superior. There is no free plan level, so the entry level package is rich in functionality for hosting, including unique domain name, including support for video hosting and streaming. The user interface is simple to get started, but there is a steep learning curve to take advantage of more advanced features available in the premium packages – including full eCommerce support.
SimpleSite ( See Plan Prices and Features)
As the name implies, the benefit of using SimpleSite is its simplicity. The free basic package provides a simple platform to design a basic website, but does not include web hosting or domain naming. Premium plans provide a very straight forward platform for designing webpages with full image and video integration and basic eCommerce services.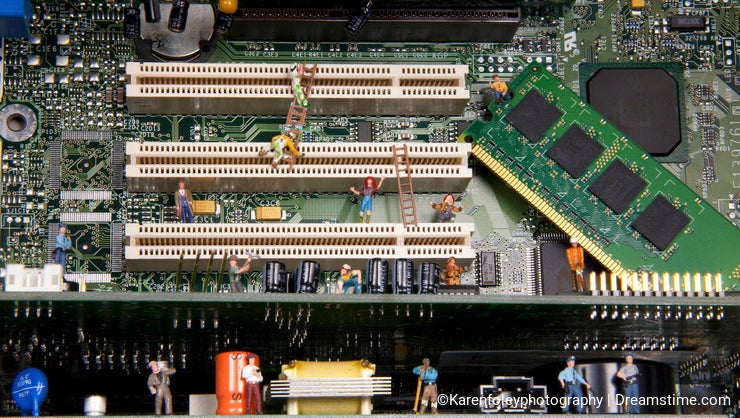 While the choices for building your own web design may seem a little overwhelming at first, I hope this guide comes in handy if you are looking for the best DYI Web Design Platform to suit your needs now and in the future.
Photo credits: Karen Foley.