A Bird in the Hand
I was privileged to accompany my daughter's high school class on a bird banding field trip in Athens, Georgia. It was not only an excellent opportunity to participate in something I love, with someone I love, but also a great photo opportunity as we captured some beautiful warblers as they migrate across the Americas.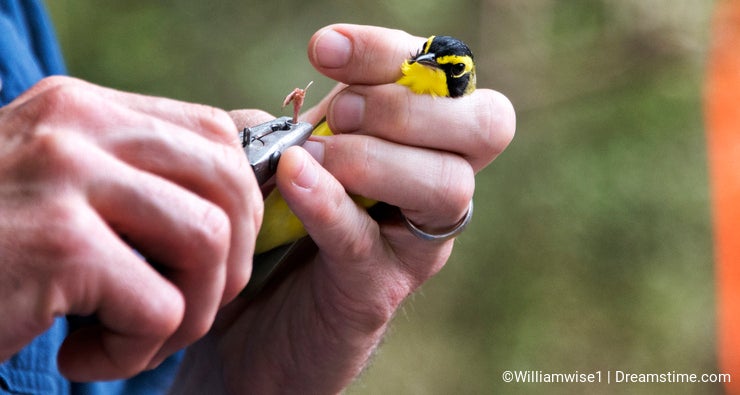 A BIRD IN THE HAND...
"A bird in the hand is worth two in the bush"… especially when teaching high school students about ecology and conservation. Two groups of Advanced Environmental students from Cedar Shoals High School in Athens, Georgia participated in a bird banding field trip in April, 2019.
Bird banding is the attachment of uniquely numbered metal bands to the leg of a wild bird to help scientists study the migratory movements, population dynamics and life histories of birds. The excited group of students not only saw first-hand how the birds were caught and removed from mist nets in the Whitehall Experimental Forest, but also participated in the band recording process.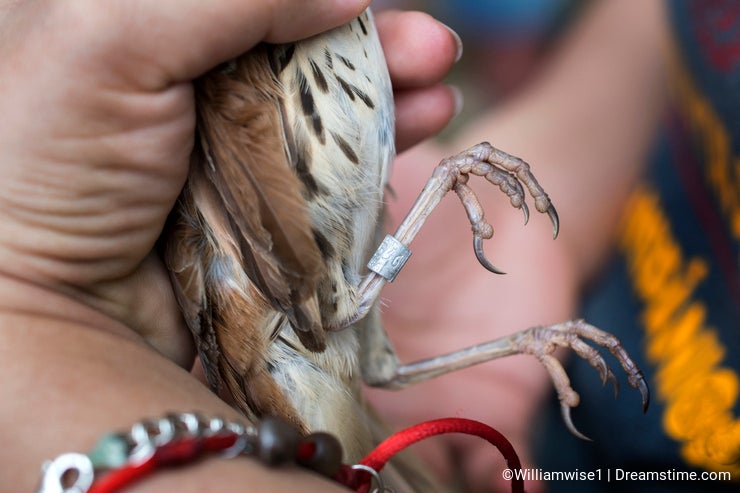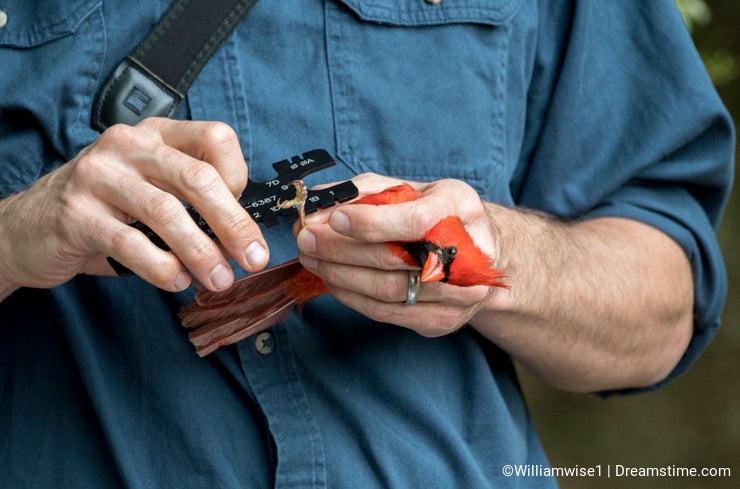 During the trip, the students met with a professor of Wildlife Ecology and Management from the University of Georgia's Warnell School of Forestry and Natural Resources. They saw first-hand the safe capture and handling techniques and several were even offered the opportunity to hold and release a few of the captured and banded birds.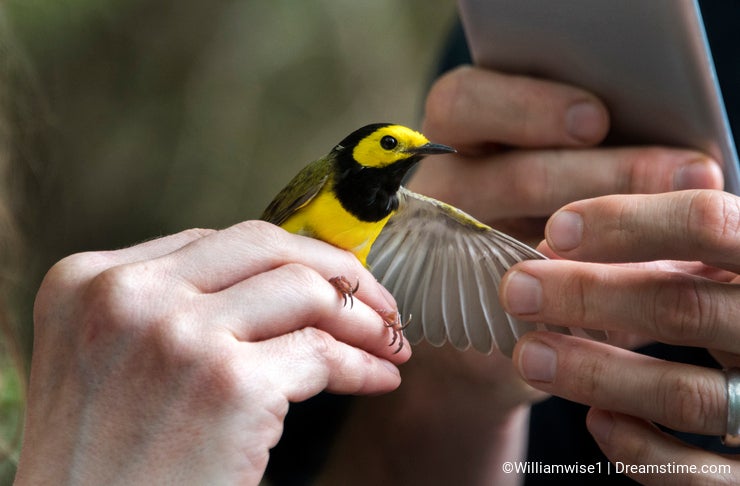 In addition some common Georgia birds like the Brown Thrasher and Carolina Wren, the groups caught two brightly colored warblers, a Kentucky Warbler and a Hooded Warbler, that recently arrived during the spring migration. The students learned how habitat destruction, either here in their North American breeding grounds, or in their southern over-wintering territories could greatly affect the overall health and numbers of migratory bird populations.
"The field trip was an amazing experience", said one Cedar Shoals student. "It was a very insightful trip that taught us about the biodiversity of birds and how big of a world we are in. It is definitely not every day that you can catch, hold and band a bird!"
Photo credits: William Wise.