Someone recently asked me on Quora how much can they earn from microstock photography. Since this is a common question and the answer is kind of "it's complicated", I'm posting here the complete article about my view on the current state of the industry.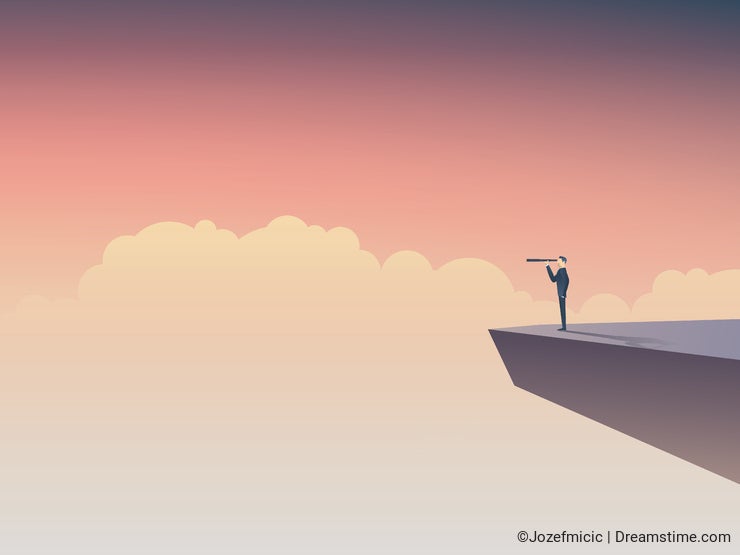 Stock photography was born as a method to generate passive income from work-for-hire photography that didn't make it through the client's editing team. These shots were previously destroyed or archived (100% film back then), but in early 30s a clever person (credit is given to photographer H.Armstrong Roberts) decided they still worth a second look. After all photography was expensive and these photos were already available. In some cases models in photos had signed model releases, so the whole process was complete, including legal clearance (which is a must in stock photography).
Among the "leftovers" there were great images that simply didn't fit the vision of the initial client. Some images could've been reused. Other clients were happy with them and even though in the beginning they asked for exclusive images, over time the pool increased and requirements were relaxed. Since the print was available beforehand, the client was able to see the final product and prices were reduced, everyone was happy.
More clients decided to buy stock and photographers flocked to the new model. In late 80s and early 90s the slides were scanned, digitized and later on taken online. The industry soared and consolidated. Photographers and the stock agencies still controlled it, it wasn't easy nor cheap to produce these images, hence the entry barrier was high and so were the prices. Some photographers made fortunes, earning 7 digits figures over a single year. Don't think they were lazy: they provided great quality, invested a lot in the latest technology and traveled extensively.
When digital cameras appeared, a new set of photographers joined the club. Why a new set? Perhaps because not even Kodak, the inventor of the digital camera trusted it. These guys weren't as successful as the first ones, since the quality produced by digital cameras was mediocre. However, they were talented and persevered. Some of the past photographers laughed, I personally remember one guy swearing he will never ever shoot digital since the result is "crap". But the digital industry continued to evolve. Quality improved and a new player appeared. It was called microstock because the prices were very low. A more adequate description would've been community-based stock photography aka crowdsourcing. Critics changed their tone. The volumes generated were huge and continue to increase after the switch to 2.0 models. The whole industry probably had 1,000 contributors in its 80s. Nowadays over 5,000 new photographers join Dreamstime each month, adding to a total of 400,000 contributors. While the offer increased, the demand didn't have the same exploding growth. It is growing, but not keeping the pace.
One major negative impact came from online use. Just as in Kodak's case, the fact that the photographers and traditional agencies initially denied the new model, allowed disruptors to thrive: Google, Facebook, Pinterest, they are all models that grew on photographers without rewarding them. You can read more about how this impacts creators and websites in general, in this 2013 article. Five years later, we're still there.
Due to the high offer and engines' artificial cap of the market, stock photography is slowly reverting to its initial state, were passive income is generated. The volume is declining though and unless the large tech companies realize they need to change, photography as a standalone profession will cease to exist. There will be revenue in stock photography, but shared between too many creators. The potential exists however. Surveys show that 85% of the images downloaded on the Internet come from Google Images. Billions of images are posted on Facebook, sometimes by companies. Creating competition in the tech industry will generate huge volumes for stock photography, which will generate more creativity and ultimately, better images. And of course income for creators in return for their product.
Most recent ruling in favor of a photographer is promising. Judge Katherine Forrest just ruled that using an image in a Tweet without the appropriate license represents copyright infringement: http://blog.digitalmedialicensing.org/?p=4320(more: https://www.eff.org/files/2018/02/15/goldman_v_breitbart_-_opinion.pdf)
Although no longer the norm, there are plenty of photographers who still make a full time living out of it. For them it is not passive income, but they invest significantly and the ROI is good if they keep expenses under control. Nowadays most stock agencies are actually tech companies and they provide a significant list of KPIs for their overall database and for your own portfolio. Looking into these KPIs can help you decide where to invest most (attention and money). You can (still) easily earn thousands of dollars monthly if you keep an eye on expenses and shoot wisely.