Bucharest Photofest
Bucharest Photofest 2019 starts today, 1st of October at 7 p.m. in Cărturești Carusel!
The largest photo festival in Romania will take place between 1-12 October 2019 in more than 10 locations in Bucharest: Cărturești Carusel, Modul Cărturești, Cinema Muzeul Țăranului, POINT, Galeria de stări și obiecte, Stucatura, Victoria Hub, 80east, Club Control and Expirat - Halele Carol.
Three collective exhibitions, focused on the central theme Preserving, each of them illustrating a secondary theme (Preserving. Nature / Preserving. Culture / Preserving. Humanity), will reunite a number of internationally known artists, from Romania and from abroad.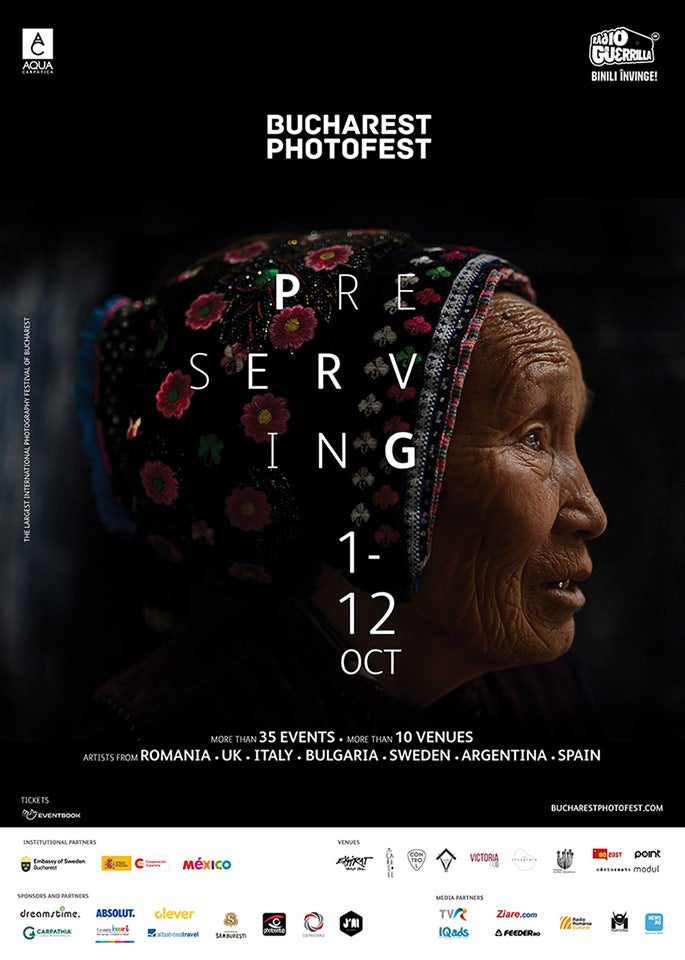 During the next two weeks, there will be 35 de events - exhibitions, movies, debates, workshops and portfolio displays, but also masterclass and portfolio reviews.
Among the special guests: Miguel Ángel Sánchez (Spain) with a showcase on 12 October at Victoria Hub, Mike Carroll (USA) on October 2nd at POINT, Nicholas JR White (UK) with his exhibition "Carpathia" at Victoria Hub on October 3rd, Iago Corazza (Italy) will launch his album "Romania. A secret jewel in the heart of Europe" on October 10th at Victoria Hub , Sebastián Suki Beláustegui (Argentina) will hold a masterclass on October 7th in Club Control, Emanuil Treyman (Bulgaria), representing Club Photo World, will speak in Club Expirat, on October 5. On October 9th, Jeanette Hägglund will launch her "Secrets" exhibition.
The festival will start with a soulful pop concert, by Marú.
Dreamstime is happy to support Bucharest Photofest and the photography community in Europe and across the world.
Photo credits: Gutescu Eduard.