Yes, you guessed it, yet another blog, article, chanting from yet another person on the internet in regards to the never ending
quest for the ultimate solution to carrying gear. Another ranting from one who, as many others have declared, has a closet full
of bags and who likes to carry too much gear...after all, you just never know when you need that one extra piece of equipment.
Yes, I've scoured the internet in search of ideas, recommendations and personal experiences on the issue.
Yes, I've done endless Google searches looking at camera bags trying to decide which one will work best for me.
Yes, I've read Ken Rockwells blog on the matter. Lately i find myself on the lookout for pros laughing at me. And,
Yes...I have a small selection of camera bags that I've amassed over the past couple of years.
I am guilty.
I am one of you (some of you). But, I have finally solved this issue for one and all.
There is no need to search any further!
Don't waste your time doing exhaustive searching, reading and attempting to gain knowledge as i have above. Consider this your
one-stop, end-all-be-all finale to this subject and read my conclusion...
There is no one perfect way to carry your camera equipment.
That's it. That's all.
Oh, i've tried many a method.
In total, I've counted eight ways that I carry my stuff depending on what I'm doing/want to carry at the time. That's right, eight. Eight different manners in which i achieve (mostly) the same end result. Eight is great!
1. Large Shoulder Bag. Holds most all of my gear. I even made myself a super-wide, soft shoulder strap for it. Great for transporting gear to and from places and even short walking trips but way, way too heavy for anything else. I'm a big fella but my body hates me after i walk and extended period with it. Convenient for grabbing lenses quickly though.
2. Backpack. Again, great for transporting all my gear to and from. Even works pretty good hiking with it but i intensely dislike having to take it off, open it up on the ground and get out my goodies. Carrying a tripod is a pain, takes too long to take off/put on.
3. Messenger style bag. My man purse. Just like my shoulder bag. Won't hold everything but nice to select a few items from main bag, put in messenger and go. Light, comfortable and easy to access what i do put in there. Hell, I can walk all day with it. Can even slip the leg of my tripod over the bottom of the strap on mine to bring along if i so desire. Also nice if you don't want to broadcast you're carrying gear. I just don't have everything with me. Makes me sad at times.
4. Waist bag (fanny pack). Not to bad either. Again, put a few selected items in and go. Sits on the back of my hip comfortably
and just rotate to the front to grab items. Great for hiking. If I load it too heavy however, tends to slump and keep sliding too low on my hips. I guess i don't have nice curvy ladies hips. Damn. At least my wife hasn't said anything bad about my hips. She talks about my belly but never my hips.
5. My Bicycle. This is my ultimate spring, summer fall setup. Other than walking, there's nothing better than biking about with camera for fun. I have an old Raleigh Twenty that i have customized just for riding about with my camera gear. Has a large box on the front and rear. The rear holds my shoulder bag, the front holds our Shitzu doggie. Poor bugger, he can't keep up with our bikes, get's tired and needs to rest in the box now and then. I had to accommodate him. I've even added a custom built tube on the back of the bike to hold my tripod sans belts/straps and such. Just drop it in and pull it out when desired. Cool. If you've seen my Dreamstime avatar, you've seen the bike. Yes, I know, i look like a circus bear on a clown bike whilst riding it. I've been the victim of many a teenagers (and adults) chuckles. This bike is so identifiable that if you've ever been in the Ottawa or Eastern Ontario area and see it, you'd know it was me. If you ever do, c'mon up and say hi and then laugh at (with?) me. Honest, I won't hit you. Yes I will. No I won't....
6. My custom Golf cart. Yes, really, i said golf cart.
An old golf cart I picked up for five bucks at a garage sale. Removed golfy stuff from it and put on a L-shaped, wood bracket to
hold my backpack. Bungie chord straps permanently attached to the bracket clip right onto the backpack. Added a tube like i did on my bike for the tripod. Replaced the plastic golf cart wheels with a couple of pneumatic tires for a super-smooth ride. They have knobbies. I call them my off-road tires. I've been monster-carting with it in snow, snow drifts, mud...you name it. Never been stuck. I can stuff all my camera gear in the backpack, bring a picnic basket full of yummy snacks a cooler full of liquids and walk all day in the hot summer sun across a burning desert, uphill the whole way, have a quick drink from my cooler and still be fresh as a daisy. This method brings much and considerable joy to those who have been blessed and honoured with seeing it. I've also been the recipient of praise for this one. One fellow said "that's genius, I carry three camera bags when i'm out". "I know, I know", said I, while forcing breath upon my fingernails and quickly polishing them on my shirt.
For all that it is though,I don't think i'm quite done with it yet. I think it needs signals, headlight and a rear view mirror. Maybe a
GPS and 8-track player...Heck, I could probably strap my dog on it and add a seat for my wife...hmmmmm.
7. My Jacket. Depending on the season and where i'm going and what i decide i must have with me, sometimes all i need to do is
put a lens or two, batteries, sd cards ect in my pockets and go.
8. Just the camera, lens attached and a camera strap. Sometimes it's just too darn simple.
Luckily for me, i'm a cheap B*st%@rd and my investment in bags is minimal as i purchased all used and dirt cheap. I've spent less on all my solutions combined than some have spent on one shiny new camera backpack.
Truth be told. Most of the time it's either the bike, cart or i just grab camera and a few extra items out of a main bag and use a
smaller solution but there are just those times, those special moments when I feel I absolutely, positively gotta have it all.
Hence my wheeled carrying solutions. I just don't like carrying stuff on my body.
So there you have it.
Eight great ways I carry my gear just because there is no one simple solution for every situation.
So don't waste a lot of time and money finding the one and only best bag to cover all possible scenarios. It doesn't exist.
Just work out what you do most of the time and accomodate that.
And for safety reasons folks, please remember to bring your cell phone when your out and about....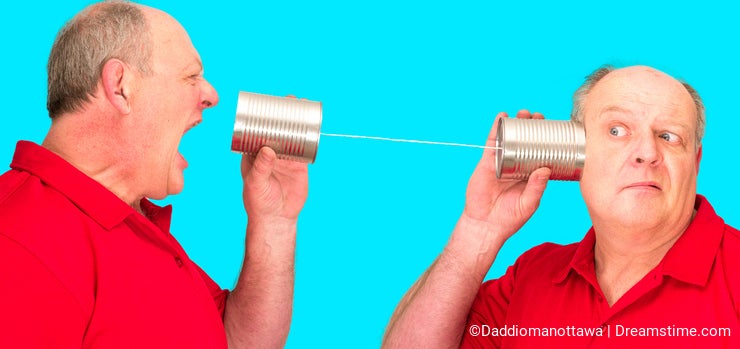 Gotta go grease my golf cart wheels now.
Happy clicking.