The carnival approaches, the period in which every joke is worth!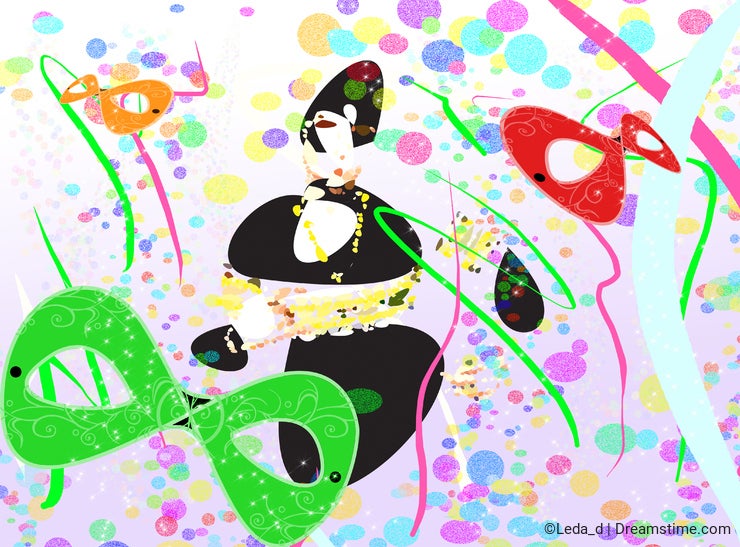 It is celebrated in fact the first days of February, even if very beautiful parties are given also before and later, up to the last one of February!
I wonder if this year he will be able to make everybody merrier, if he will be able to do us set aside the problems for a moment...
And to try to relax what there is of best of a party in mask, with people who dances, that he does madnesses in the middle of a whirl of coloured confetti?
Thinking of all this, I tried to imagine how could be the personified essence of the carnival!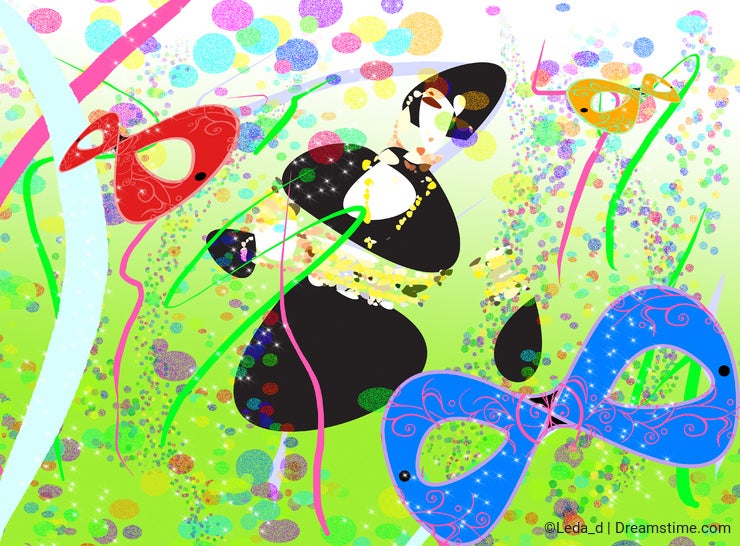 This is the result, a funny personality what seems done of pieces of masks and giant confetti, it seems that it can fly away from a moment to the other, but as long as he will stay, it will be the soul of the party!
Good carnival to everybody!
Leda