Castles in Bohemia
Castles in Bohemia
This blog is for lovers of architecture and traveling.
I
Prague - Troja Palace - Bohemia
Troja Palace is one of the most beautiful baroque monuments located in the capital, Prague. Czech Republic.
The Palace is closed to 30 April 2016.

Hluboka Castle - Bohemia
State Castle Hluboka is one of the most beautiful fairytale castles in Europe.
This famous castle was rebuilt in Windsor style, surrounded by a huge English park.

Cervena Lhota Castle - Red Chateau - Bohemia
Czech republic is full of castles but this one is the only red castle. Lovely Red Castle on small island surrounded by water is accessible over the stone bridge connecting the island and embankment.

Karlstejn Castle - Bohemia
The impressive medieval Karlstejn Castle holds an absolutely exceptional position among Czech castles. It was established by the Czech king and Roman emperor Charles IV as a place to store the royal treasures, collections of holy relics and the crown jewels.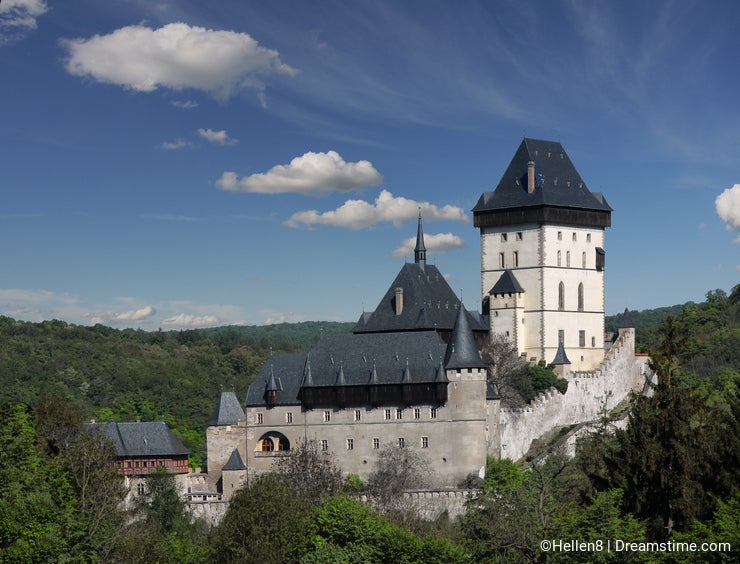 Zinkovy Castle - Bohemia
Zinkovy Castle is a popular fairytale castle in West Bohemia. A large Pseudo-romantic multiple style castle on the bank of Labut pond (labut means swan) was redeveloped of the former water fortress.

More castles you can find in my portfolio.
Have a nice weekend !
Hellen