Cemeteries
Cemeteries provide so many opportunities for photographing works of art in stone. Every community has an old cemetery that reeks of history and amazing art. The craftsmanship practiced by the artists that created the images for grave markers that have stood the test of tome.
This first example is of an entrance to a very old graveyard in Cleveland Ohio. The very old entrance archway is a work of architectural art in itself. constructed of cut stone and created by a master stone-cutter, it is a piece of history standing alone in a forgotten neighborhood.
Sometimes it's not the art that makes the photo, but the history. When I moved from Cleveland, I settled across from the oldest established community in the Ohio territory. Marietta, Ohio was the first settlement in the United States west of the Ohio river. This example is of a memorial in a cemetery in Marietta dedicated to the revolutionary war soldier buried on the grounds. A group of American flags, one for each soldier that fought to free this country from England.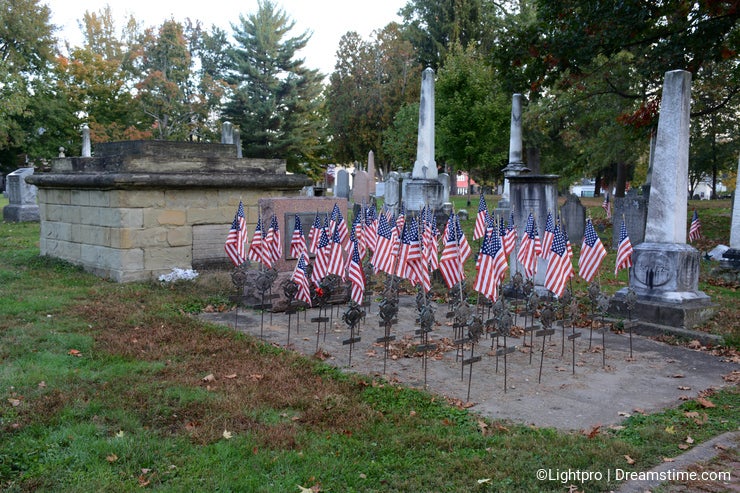 Religious icons are a staple in cemeteries. The first example is a carving of an angel, the second is a detail of a memorial representing Jesus with outstretched hands.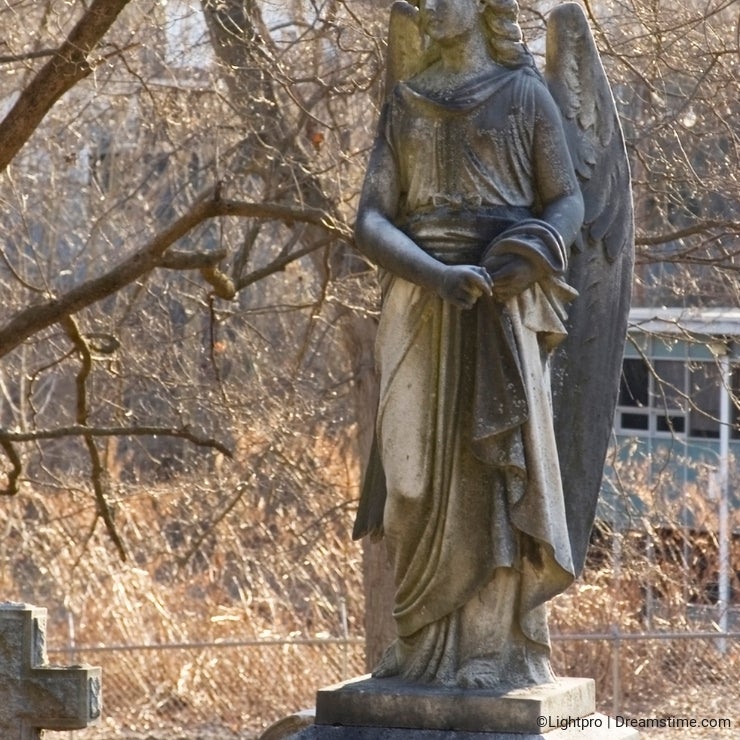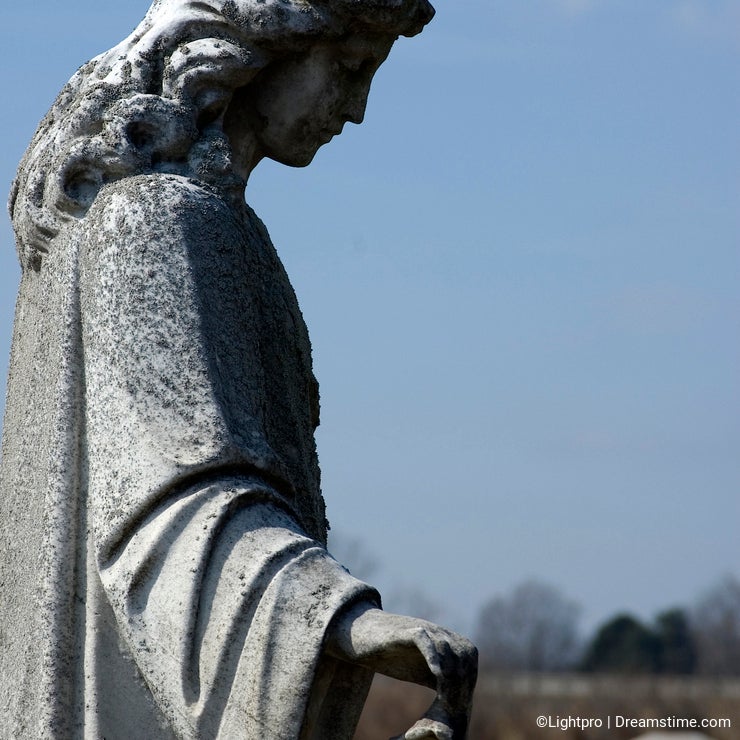 Both of these images were shot in the vertical format so you are not getting the full impact of these images, please view these images in full.
Some monuments are more than just a monument. This next image is more of a portrait. The statue is of a river boat captain that is buried there and is his likeness. Shot in vertical format, please view the full image.
This next series is a famous monument in Parkersburg, West Virginia. Known as the weeping woman, the monument is a likeness of the wife of the man buried there. She is shown weeping over his grave. These images are full and detail shots. The story is the woman, who was buried beside her husband later, now walks the cemetery at night crying and calling for her children.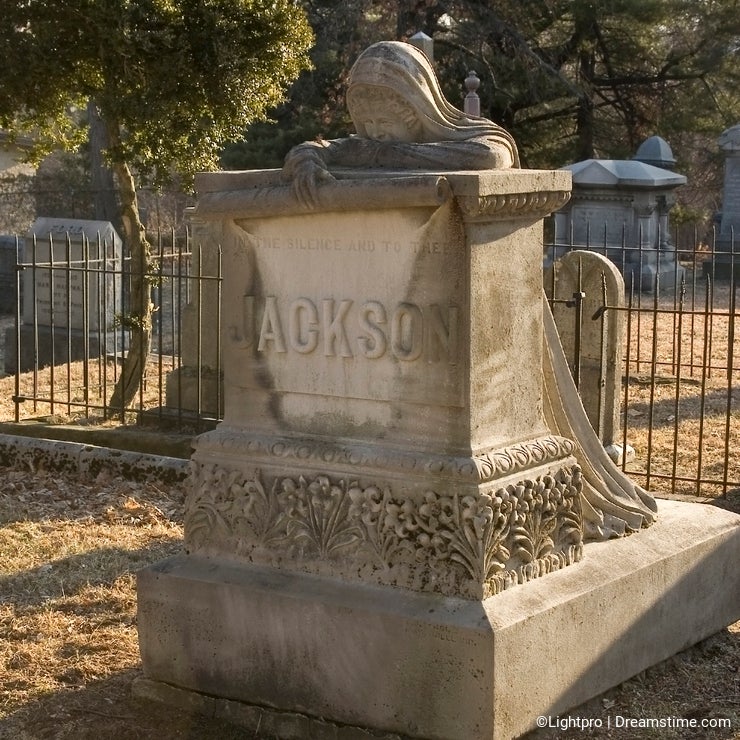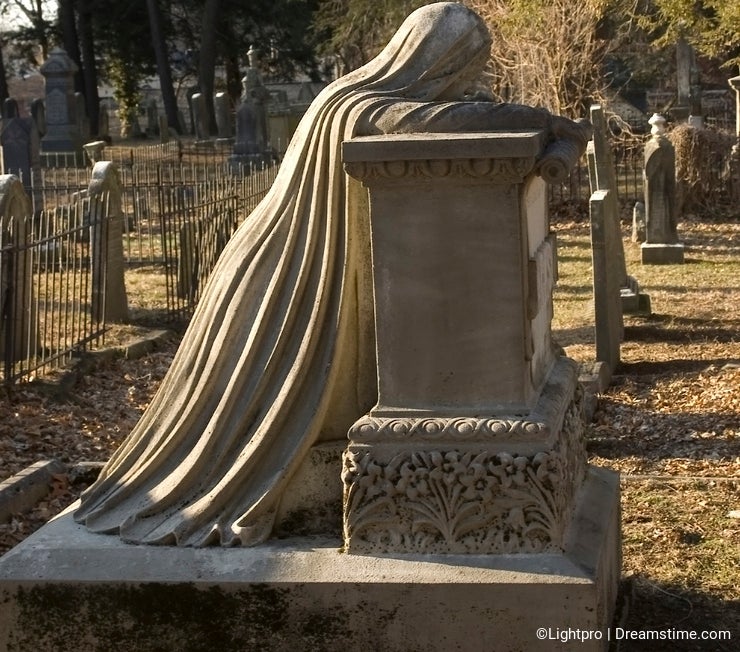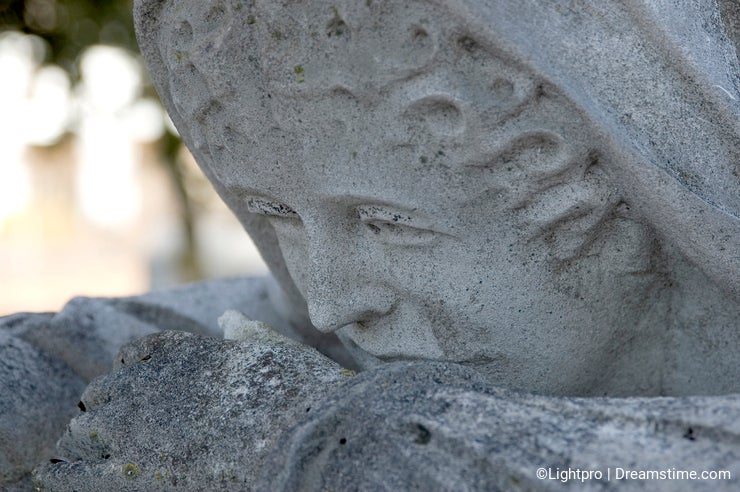 I've spent a lot of time photographing in cemeteries all over the country. I've found history, amazing stories and beautiful art. Sometimes your next photo destination is as easy to find as the gates of the cemetery in your community. The older the cemetery the better.
Photo credits: David Coleman.
To provide you with additional information about how we collect and use your personal data, we've recently updated our
Privacy Policy
and
Terms of Service
. Please review these pages now, as they apply to your continued use of our website.