Chess ... what a passion!
Hello to all friends and users (new and old) of this wonderful community!
This new series of illustrations was born from my youthful passion for chess. I saw writing the word chess, on the search engine of Dreamstime, where this sport is depicted with images or rhetorical photographs, represented in general.
I wanted to access the real issues of the most complex game ever. I started with the openings, which are the first steps to be made, making the appropriate classifications, in open, closed, semi-open and semi-closed games. Secondly, I started a review of the main and basic tactical themes, trying to make a selection of easy-to-understand games, up to a strength of around 1800 ELOs.
ELO in chess is the measure that indicates the strength of a player's calculation. You start playing, in general, from 1300 ELO which represents the basic level, to get to the Grand Master title that must have minimum 2500 ELO. The strongest chess player ever is Magnus Carlsen, with an approximate ELO of 2861, he has the ability to have both a tactical and positional vision, which makes him dangerous without too much risk. It has no weaknesses and as soon as it takes a slight advantage, it turns it into victory.
That said, I hope you enjoy my work. I chose for the chess board relaxing colors and at the same time they have a good contrast. I tried to meticulously take care of the shape of all the pieces, to make the positions immediately clear.Here is a rundown of these illustrations, I very much hope you appreciate my work and above all that they sell a little! For anything you want to know about the chess world, I'm available!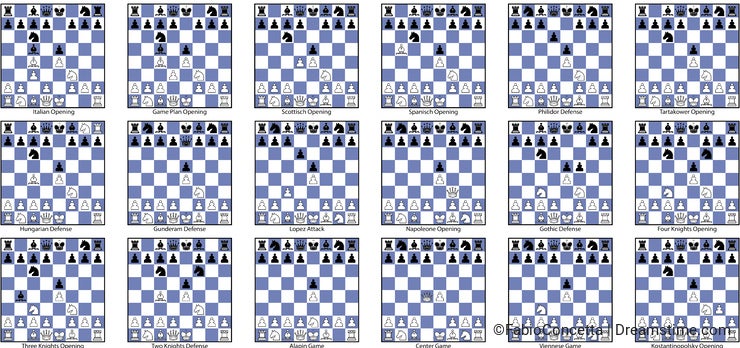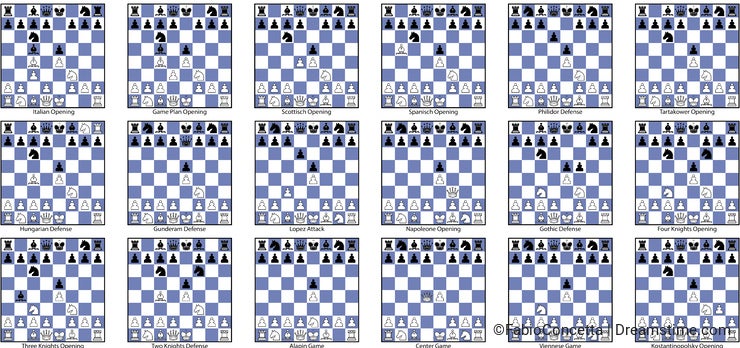 Photo credits: FabioConcetta.