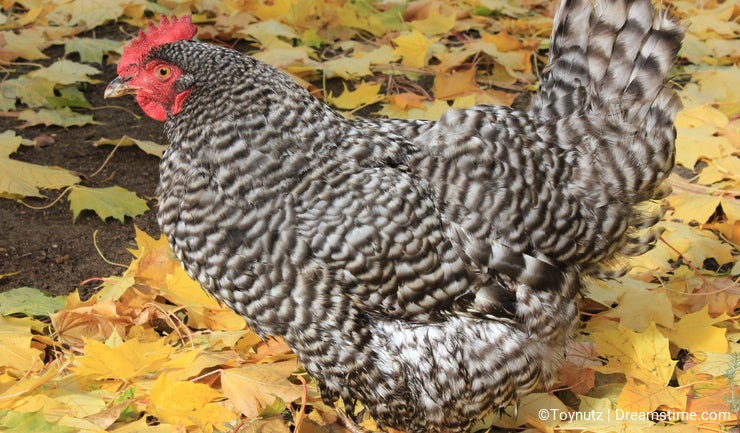 It's been 5 years and 5 months since joining Dreamstime, and I've just gotten my 800th photo accepted - a chicken photo, Okay, it's probably more than 800, really, since I've deleted a few that haven't sold after 4 years.
Nevertheless, the novelty of uploading the photo of a chicken is even more novel since I photographed her while she was running loose in the city park, apparently an escapee from someone's yard. As it turns out, the chicken - a Barred Plymouth Rock hen - has been someone's family pet for years as she was quite tame and happy to be held gently and securely in my welcoming arms instead of running loose in the cold wet leaves and being harrassed by passing dogs and who knows what else. Eventually, I found a passerby who already had a few hens and was willing to take in another. The city police arrived and took down the information of the woman who took the hen into her custody and care, so the stray hen is stray no more.
I really miss that chicken, though. She seemed to like me.