Chinese National Day in Hong Kong
When I first arrived in Hong Kong in 2015 I thought the New year eve would be a perfect time to practice firework shooting. I went to the Tsim Tsa Tsui promenade since 9 pm to get a good spot for shooting but I was a newbie back then. All the photos were either overexposed, underexposed or wrong timing. I shrugged and thought 'Well, maybe next year'. Then, one day in 2016, my mom came to visit me and we walked along the Nathan road for sightseeing. Suddenly, police officers came to close down the streets and massive crowd started to walk on the roads. I had no idea what was happening, so I grabbed one officer and asked. He clumsily said 'Flower..Flower...at the sea'. I was confused to why would they need to shut down the streets to hold a flower exhibition. One hour has passed, my mom and I get locked in the crowd and were pushed to move to the harbour front. Suddenly, the firework lit up on the Victoria Harbour. It was so grand. I thought it was more beautiful than the New Year eve but it could be that I was too busy setting up my gears last time. Then, I quickly googled 'firework hong kong 1st oct' ... and the result came up 'chinese National Day'. I thought to myself I wouldn't miss this event next year. And so, this year 2017, I brought all my gears to the Tsim Tsa Tsui promenade since 6 pm (the firework start at 9 pm) to get a good spot and shoot this beautiful firework. It was an awesome evening.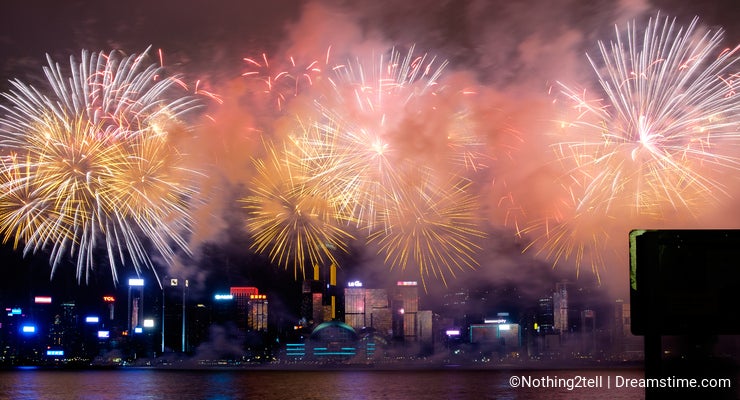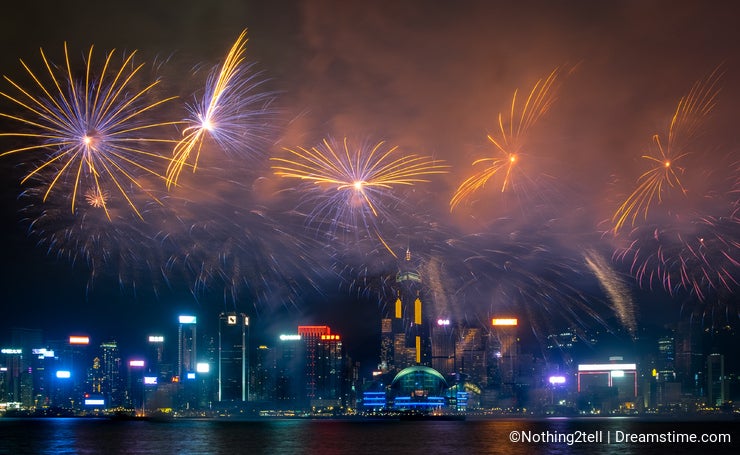 Photo credits: Nothing2tell.