When Colors Fail... What to do next?
As the topic is about color this time of the year, I am proposing to write something different. We all know that color brings much more dimension to a photo; an example of this is a bit of sunlight which could turn a boring scene into a masterpiece.
But the real world is not so kind to us photographers. Sometimes, we need to make do with light or time we have at a certain place because we have to move on to our next destination or business. This feeling was so fresh to me when I first traveled from Brussels Zaaventem International Airport to Malta. I came in the airport expecting a sunny morning. I was inspired by the photo below on dreamstime and was ready to make some photos for the website.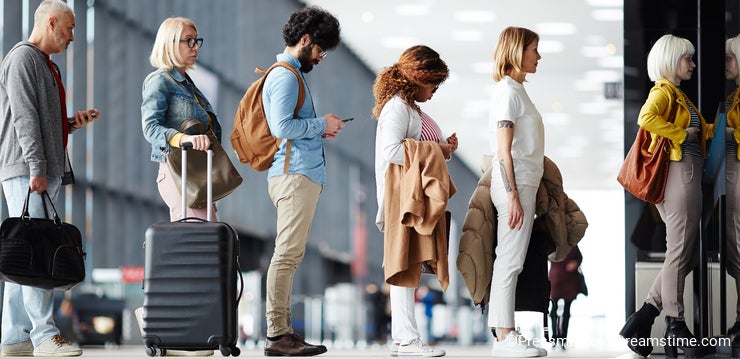 When I arrived to the airport early in the morning, the weather was gloomy as ever. My hope of getting those awesome day shots in the airport literally vanished.
While waiting for my flight I came across an online video by a YouTuber named Serge Ramelli, he offered a great perspective in taking photos in bad / dull weather. His suggestion for these types of weather was to shoot images in Black & White since there is not much color to start with anyway.
Three main techniques he used in Lightroom Software were:
1) Contrast
Since gloomy photos are not known for having a subtle feeling of depth in the photo, an increase on contrast would certainly build the scene and highlight the subjects.
2) Sharpness
Taking out the color component of photos, one can now focus on taking photos at lower ISOs and high shutter speeds making the photo possibly sharper. Building on contrast, sharpness would make the photo "pop."
3) Dodging and Burning
The YouTuber believes that this technique is the reason behind how he got most of his photography projects from. Dodging and burning creates a funnel into where the eyes look. Serge mentions that there is no right or wrong way to do this.
Back in the era of film, this was very difficult to do because of the technical know-how needed to achieve the task -- one would need light a controlled fire in the dark room (place where to develop photos) and slowly hover this light on film. Nowadays, a photographer can easily influence this by using an exposure brush in Lightroom and subtly paint and angle where he/she thinks would look best. It such an easy thing to do now and I believe that every photographer should do it.
After learning a small lesson from Serge Ramelli, I went out and about and tried to shoot some photos; I liked how this one turned out:
Better to see the full image for better appreciation.
Follow Me At:
Instagram: https://www.instagram.com/thetraveldean/
Photo credits: Dean Eldrick Tan, Pressmaster, Rosshelen.