Communal activities are common in China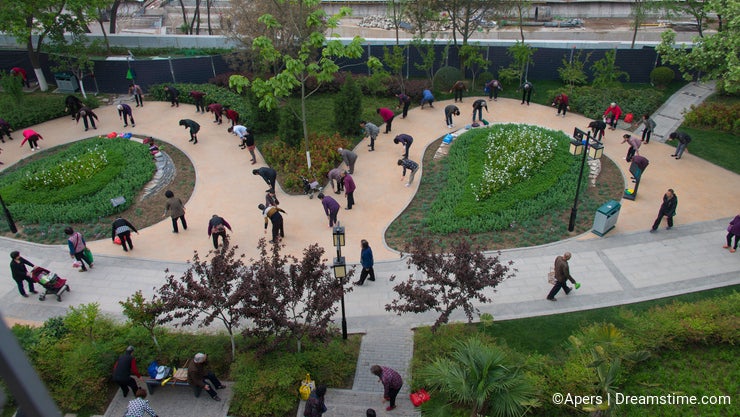 While walking on the City Wall of Xi'an I noticed that there were quite a few groups doing communal activities. Such as gymnastic exercises as you can see above. However, playing music and singing is also very popular.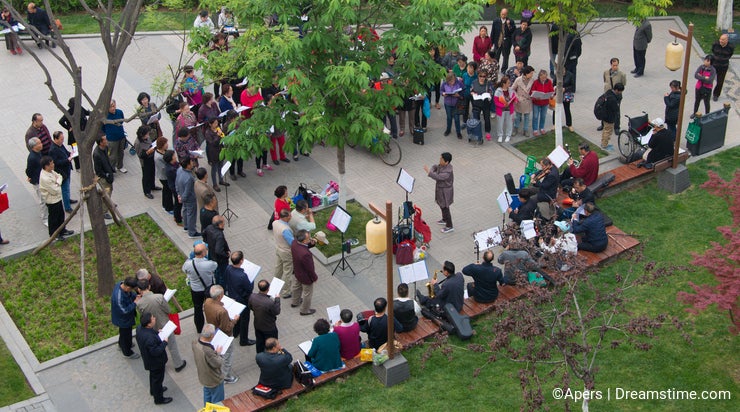 In the evening, on the squares of Xi'an, you will find a large number of groups dancing. I have been told that to join a group you have to come every evening. And each group comes early to make sure that have a nice spot on the square. It was shame that it was too dark to take good pictures.
Photo credits: Peter Apers.