Coolest Iceland photo ops along Ring Road
The main highway that travels around Iceland provides the ultimate, unforgettable photo road trip. Route 1, or Ring Road, in Iceland is an over 800 mile loop around the island with ever changing landscapes and photo ops around every bend.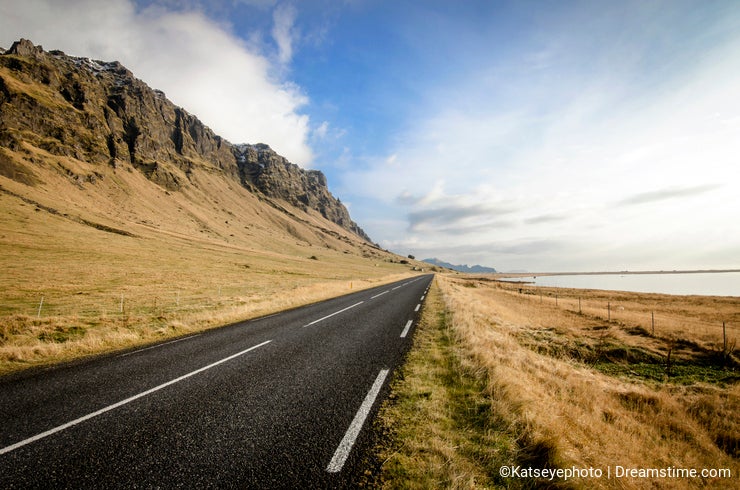 We explored just the stretch of Ring Road along the southern coast with views of Volcanoes, lava rock fields, black beaches with tall basalt columns, glaciers, blue icebergs and waterfalls everywhere.
Our first stop was Seljalandsfoss waterfall. These impressive falls can be seen from the road. Be sure to pack rain gear to climb the rock stairs to the cave behind the falls.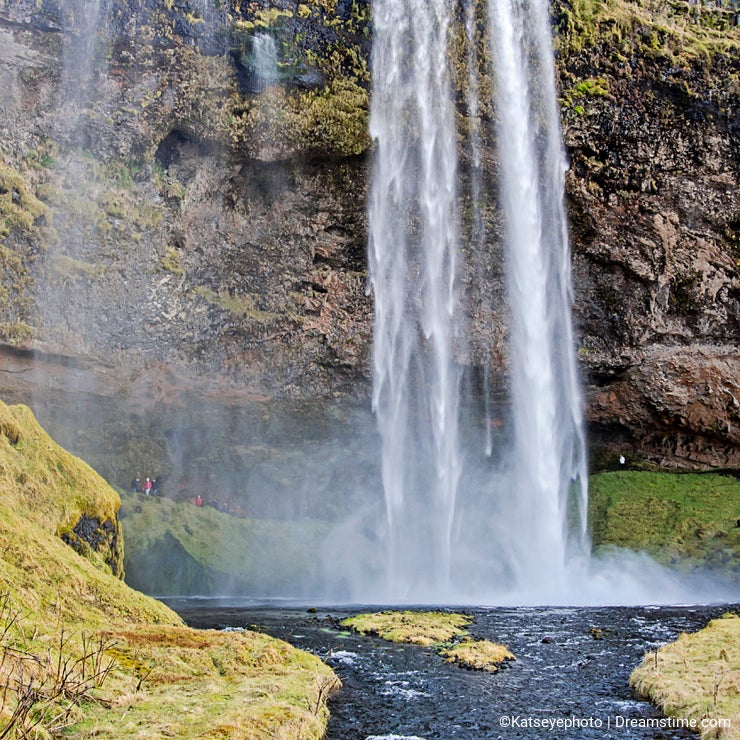 Another amazing waterfall just off Ring road that consistently produces a rainbow is Skogafoss waterfall.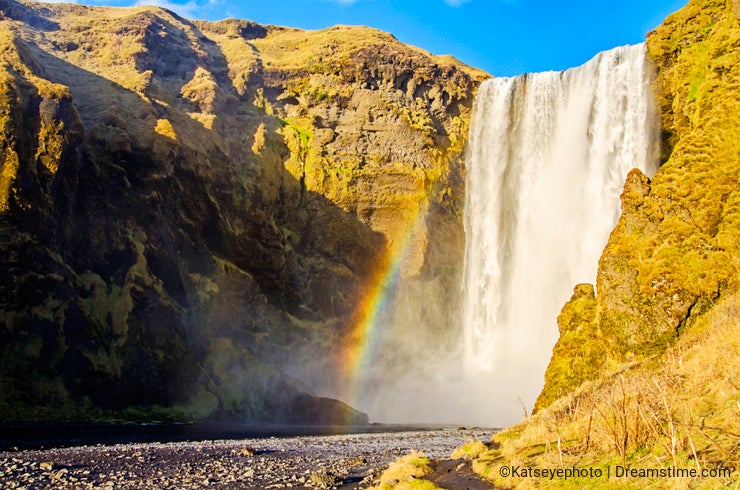 Near the town of Vik is a stunning black sand beach that contrasts with the white surf with a large volcanic rock formation named Reynishverfi, which juts up from the ocean.

The Reynisfjara black beach has the remarkable natural wonder of massive hexagonal basalt rocks and cave.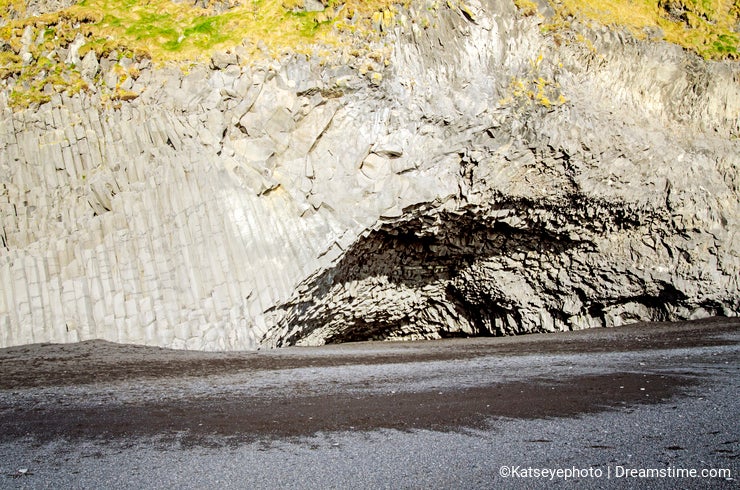 Also in this area is Dyrholaey, a natural arch formed in the cliffs. There is a higher view of the black beaches from this area and in the summer time puffins can be found in the cliffs here.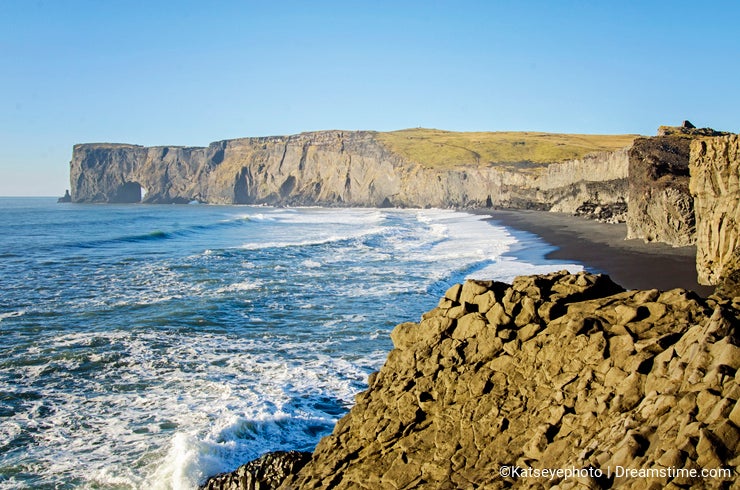 Back to traveling down Ring road leads past cute Icelandic houses in the hills and through amazing lava fields that have a other worldly movie set quality. I could say that it reminds one of a Galaxy Far, Far Away.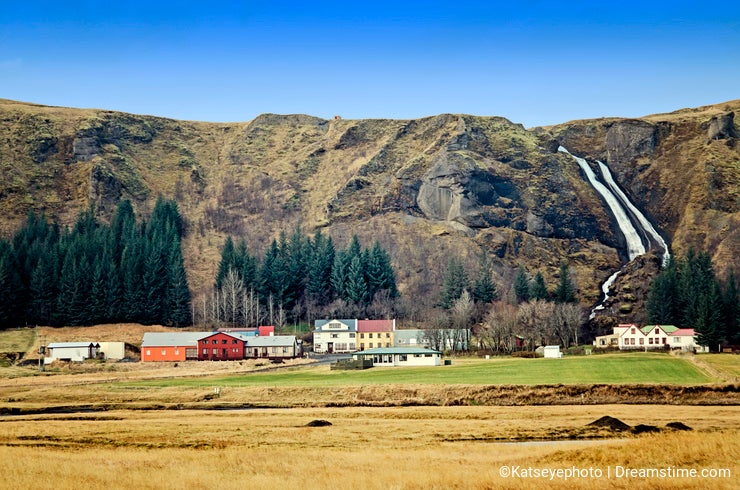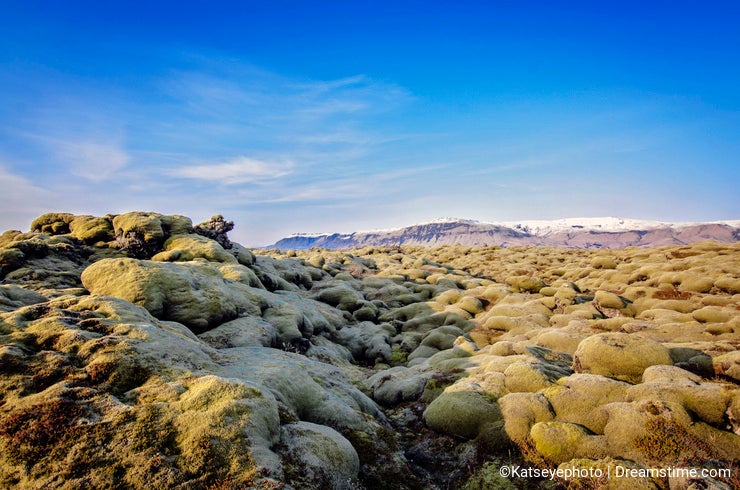 Driving through the glacial flood plain is a view of part of the massive Vatnajokull glacier across the Skeidararsandur desert. If you were so inclined you can hike this massive frozen body of water, but even from a distance the sheer size of the ice formation is impressive.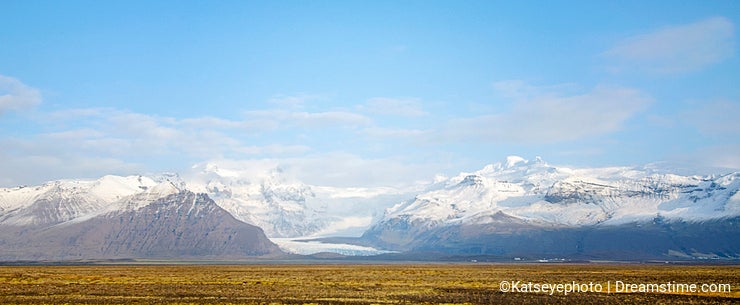 As we reached the far Southeastern part of this beautiful country we came across what we found to be the highlight of our trip and the most spectacular display of mother nature that is worth the long drive. Jokulsarlon, glacier lagoon is a peaceful, serene and majestic location where large and small chunks of broken off pieces of glaciers float along quietly through the lagoon on their way out to sea. The vibrant pure blue ice is a wonder to behold and with the backdrop of the mountains and glacier in the background you will want to take your time and capture images that you will not be able to witness anywhere else.

Prepare yourself for one amazing sight after another as you make your way around this majestic island. These stops are just the tip of the literal iceberg!
You can check out this collection for more inspiration Iceland Collection
Photo credits: Mary Katherine Wynn.
Iceland related image searches
To provide you with additional information about how we collect and use your personal data, we've recently updated our
Privacy Policy
and
Terms of Service
. Please review these pages now, as they apply to your continued use of our website.