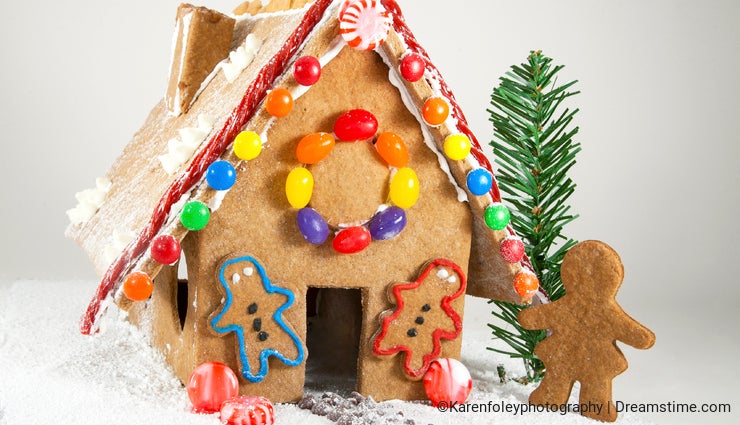 As a kid, I was always fascinated with gingerbread houses. There is something so magical about creating an imaginary home from cookies and sweets. I have to admit that my mother and I were too intimidated to try one for ourselves, but every year we would marvel in awe at those created by others.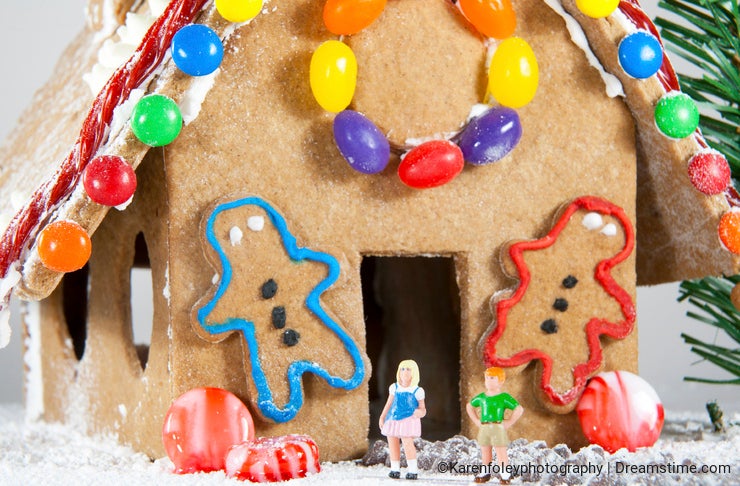 I finally got the nerve to create a sweet abode as part of a photography challenge this summer (Hansel and Gretel needed a home to eat in their Fairy Tale Tabloids Episode). I was surprised at how straightforward and simple the steps were. I built and decorated my own magical house in relatively short order.
As the holidays are on us again, I wanted to share some tips I learned from my experiment in the hopes that mothers (and fathers) will use this as inspiration to create some memories with their children this Christmas (actually children are optional – I had a GREAT time doing this all on my own!)
Start with the Basic Gingerbread Dough:
6cups of all purpose flour (+ extra for kneading)
1teaspoon of baking soda
1 cup of unsalted butter, softened
1 cup of dark brown sugar, packed
4 teaspoon each of ground ginger and ground cinnamon
1
1 teaspoon of ground black pepper
1
1
2 large eggs
1.In a large bowl, sift flour, baking soda, and baking powder together and set aside.
2.In a separate large bowl, cream butter and brown sugar until the mixture is fluffy. Add ginger, cinnamon, cloves, pepper, and salt. Beat in molasses and eggs.
3.Mix the dry into the wet ingredients just until well combined.
4.Divide the dough into thirds and wrap each in plastic wrap. Refrigerate at least one hour (or overnight works even better!)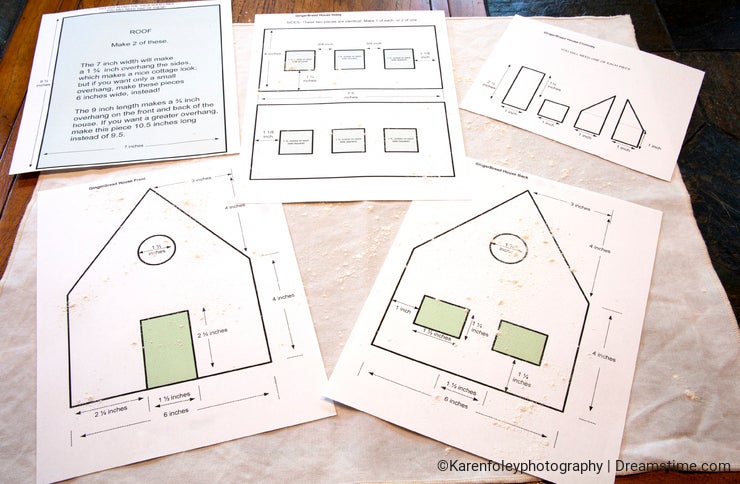 While the dough rests, it's time to find your template. If you, or a loved one, are an architect, or have mad design skills, fill free to create your own. If you're like me, and couldn't draw a straight line with a ruler, Google "gingerbread house template" – lots of great ones available. Download and print the one you like.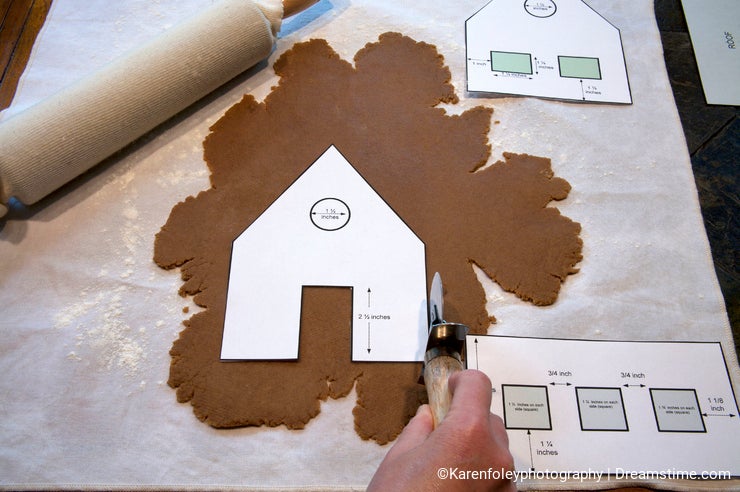 Now, let's start construction:
1.Preheat oven to 350 degrees F.
2.Roll out dough on a well-floured surface. You are looking for about
3.Use your pattern cut outs to help you to cut out the right sized parts for the gingerbread houses – a pizza cutter works great for this.
4.Place gingerbread cookies on an ungreased cookie
5.Bake for 15 minutes or until slightly firm. Cool completely.

Next, make the icing for the "glue"
1 pound of confectionery sugar
3 egg whites
Beat slowly until stiff peaks form. Put icing in a pastry bag or plastic bag with a hole cut in the bottom corner to act as a pastry bag.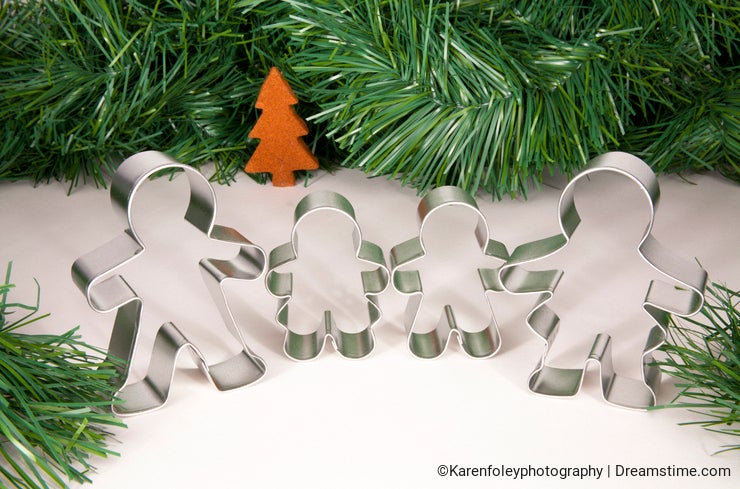 This is the only tricky part – I highly recommend the adults take the lead on this with the kids cheering from the sidelines! Take whatever surface is going to be the gingerbread houses final resting place – a decorated board or large platter works great. Start with the front panel and left side panel. Squeeze an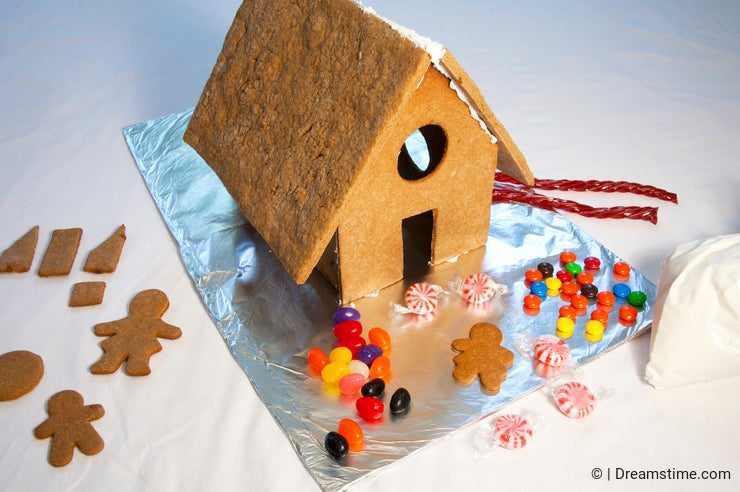 Call the kids back into the room – because now is THEIR time!
Using the icing as glue, and your imagination as your guide, take your favorite sweets and start decorating. No rules here, but some possible building pieces include peppermints, candy canes, M&M's, chocolate chips, gum drops, licorice sticks, pretzels, decorating icing, jelly beans, and the list goes on and on.
Go wild!
Add confectioners sugar as a final touch to create a snowy wonderland.
The magical thing about building a gingerbread house is that you are only limited by your imagination.
Check out what some creative folks have built in their fantasy land.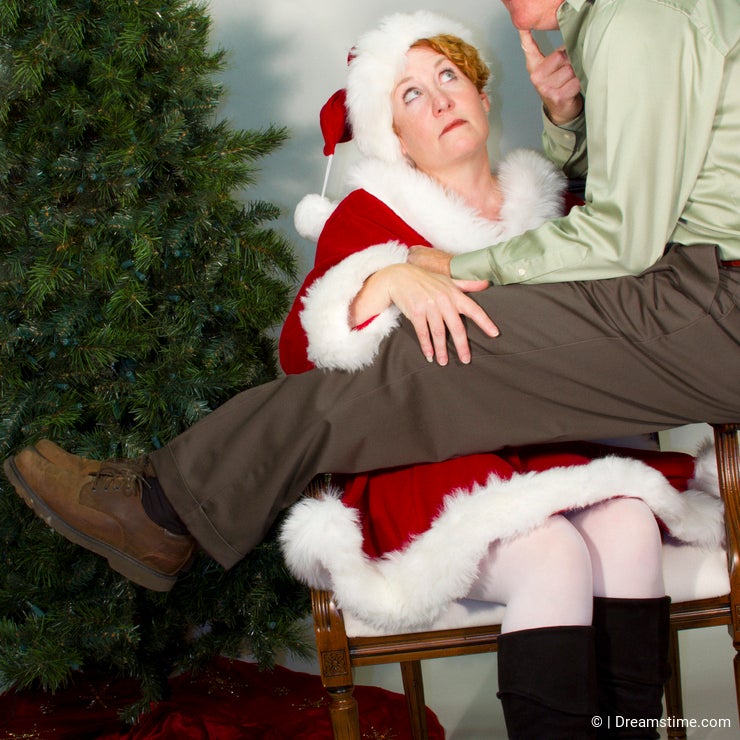 Hope you get everything you wish for this Holiday Season and create magical memories with your loved ones!
Merry Christmas, Karen