Dog Rescue Photography: Bambi
Lost and forgotten?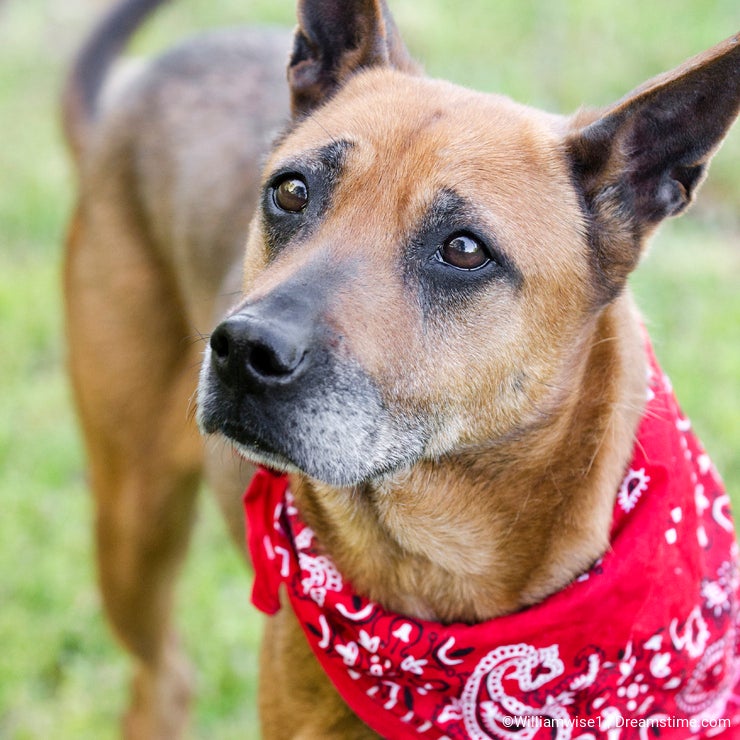 Lost and forgotten? That is how it seemed. Being a more mature dog, Bambi had to have been a part of somebody's family for at least a few years. So how is it that she sits in the shelter for so long unclaimed? How is it that so many of the dogs go unclaimed by owners?
"Bambi" was picked up stray by Walton County Animal Control Officer on April 16, 2018 in Monroe, Georgia. As is all too common, she had no collar, tag or microchip for the officer to find her home. Even after posting her intake photo on several lost and found websites, still no owner came forward.
As the days passed by, it became clear that "Bambi" was lost and forgotten by her owner. It was time to try to find her a new home; a home that cared and wouldn't let her be forgotten again! It was time for some good adoption photos.
Being just a plain mixed breed dog, I wanted something to make Bambi's photos stand out. Tying a simple red bandanna around her neck helped add some character to her photograph. Perhaps someone would make an emotional connection with her pleading eyes looking up at the camera.
​"Bambi" was photographed for the Walton County Animal Control shelter in Monroe, Georgia on April 19, 2018. She was placed on the shelter's adoption website, www.waltonpets.net. She was rescued on April 28, 2018 by Sav A Pet Rescue in Dothan, AL!
The adoptable pets at the Walton County Animal Control shelter in Georgia can be seen at www.waltonpets.net. Donations toward the animal shelter photography can be made at www.williamwisephoto.com
Photo credits: William Wise.